Zoltar has come through for Hammacher Schlemmer. We had a pocket full of quarters, yet all it took was one wish.
We had taken a nervous stroll down the boardwalk, trying to enjoy the cool evening breezes, but knowing this was not about the journey. This was about a purpose. Our Holiday catalog was coming soon, yet inspiration had eluded us. A coverless catalog? That would never do. A home page of solid white? Absolutely not!
And so we walked. Zoltar would help us, but we had to find him. Past the Arcade, where the children played and the teenagers gathered. Blocking out the pinball bells, and undeterred by the scent of boardwalk fries and funnel cakes, onward we walked.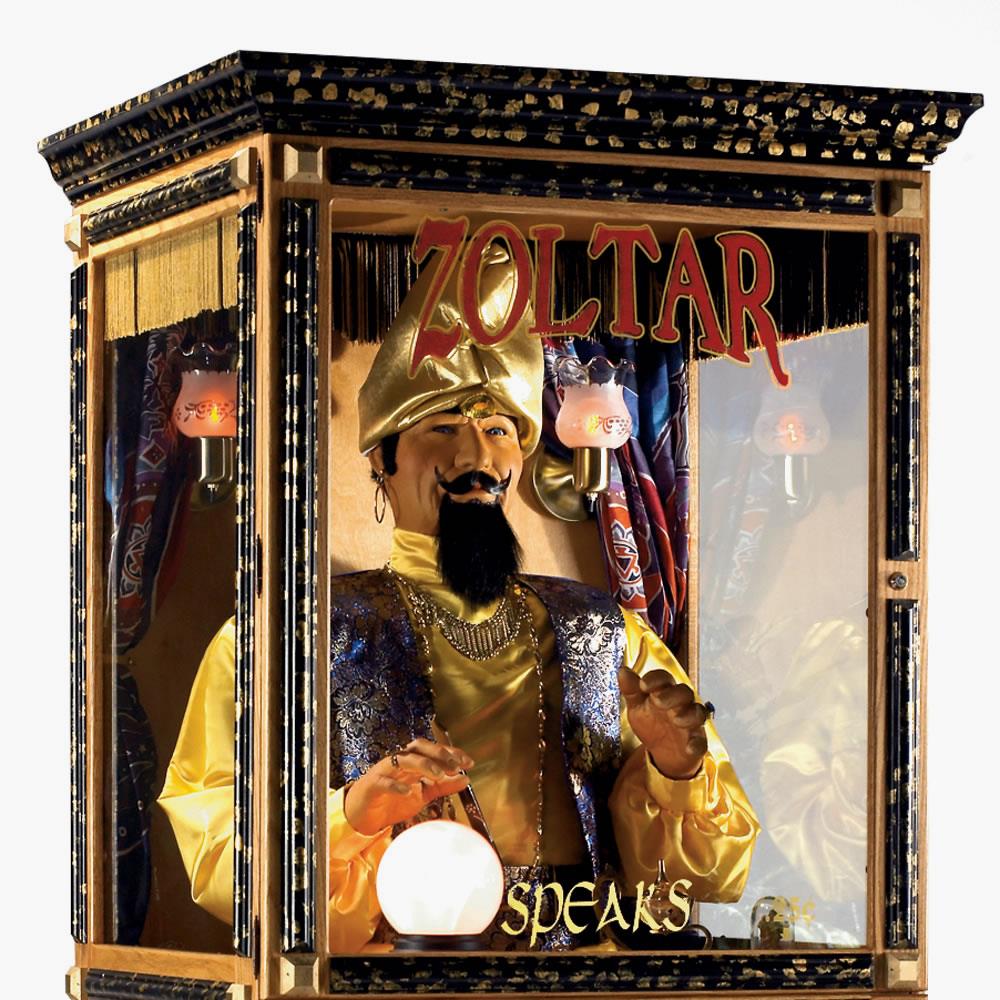 And suddenly, as if he had stepped from the shadows so as not to be missed, he was there. Richly detailed with a handlebar mustache and beard, a gold head wrap, gold shirt, paisley vest, and jewelry, he was unmistakable. Zoltar acknowledged our presence and invited us to approach him. Awestruck, we fumbled for a coin, inserted it, and stepped back in nervous anticipation. He nodded his head, his crystal ball illuminated, and he presented us with our fortune. We would have our new cover, and he would grace our website with his presence!
Weight lifted from our shoulders, we enjoyed the journey home much more than we had in getting there. As we took turns holding the fortune in our hands, reading it over and over, we wondered aloud when the changes would appear.
Friends, we invite you to find out with us. Zoltar has requested your presence.