This Water Jet Dental Cleaner not only earned the highest rating from the Hammacher Schlemmer Institute due to its comfort and ease of use, but also because it has been clinically proven to remove 99.9% of plaque in only 3 seconds.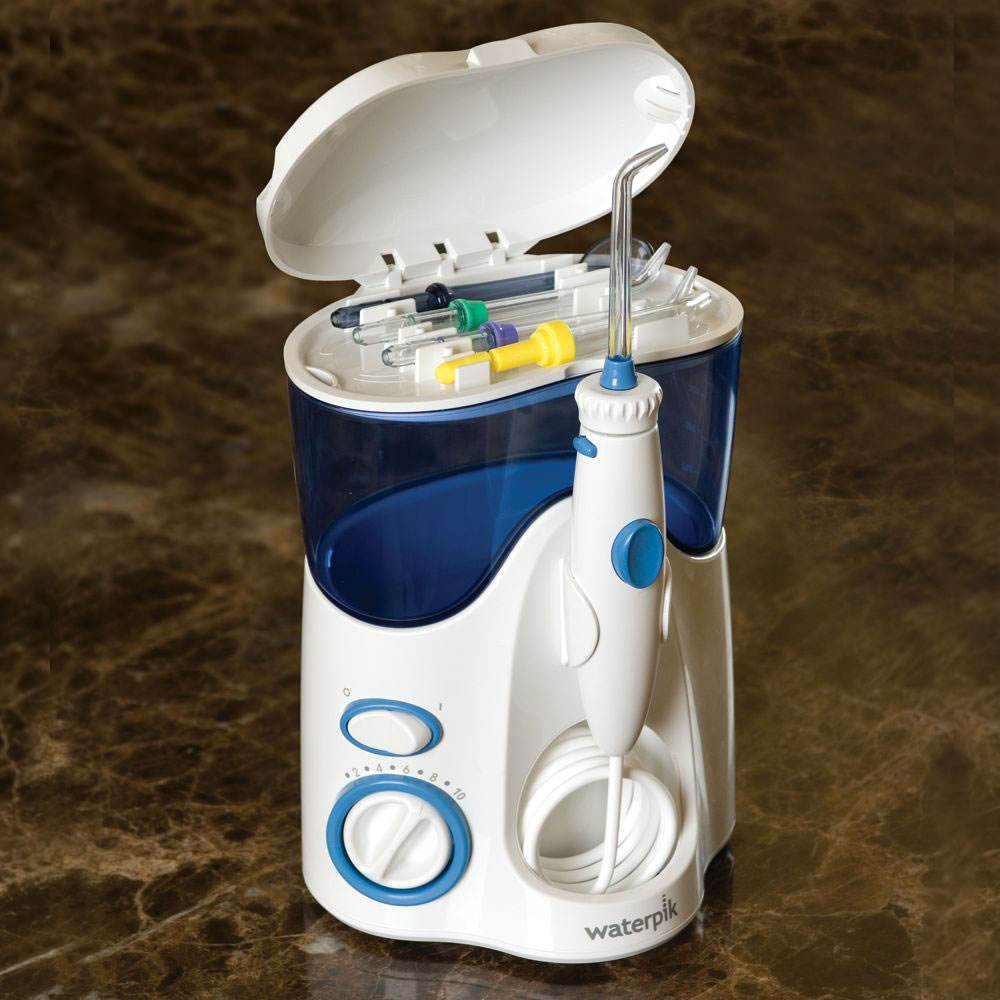 Areas along the gumline and between teeth are often neglected with traditional brushing and flossing, but this water jet dental cleaner utilizes 1,200 pulses per minute, and variable water pressure from 5 to 90 psi to reach these trouble spots.  The Institute praised this model for being comfortable to use thanks to the ergonomic handle, its array of attachments are simple to remove and reinsert, and it was the easiest unit to fill with water.  The Best Water Jet Dental Cleaner rated a perfect score for features, as it was the only unit with an attachment for cleaning braces, and it also comes with a tongue cleaner, toothbrush head, and a gentle-cleaning tip.
Make sure you choose the best option for a cleaner and healthier mouth. Choose The Best Water Jet Dental Cleaner from Hammacher Schlemmer.