The Carbon Fiber Money Clip keeps your cash organized while preventing identity thieves from hacking your personal information from your credit cards.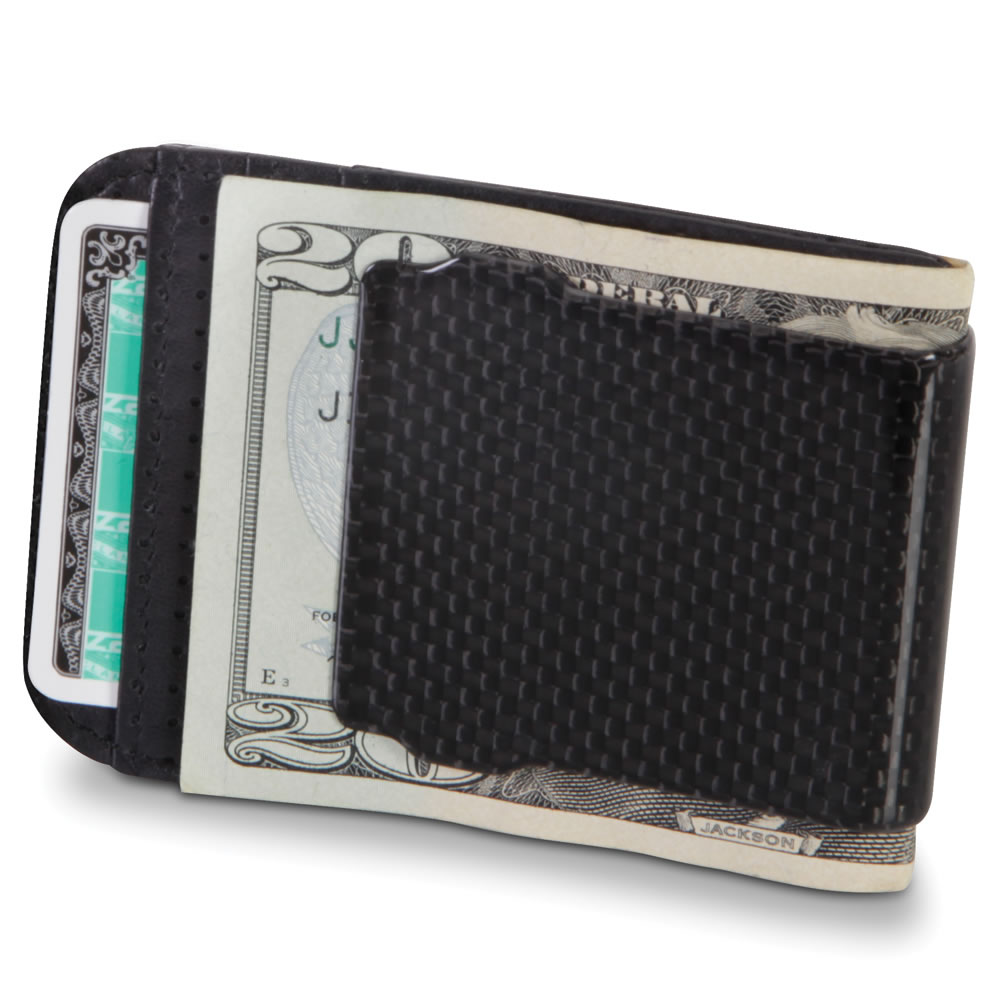 Using low-cost, modified scanners, hackers attempt to obtain information from Radio Frequency Identity-Enabled cards (RFID) that include debit, credit, access control, and government issued IDs. The carbon fiber material used in The Carbon Fiber Money Clip blocks most radio signals, keeping cards and IDs safe from unauthorized access. Its flexible clip, which will never weaken or break, holds up to 20 cash bills, while the included wallet has six slots, capable of holding up to 10 cards and IDs. There is also a small pocket to neatly organize receipts. The money clip's lack of bulk even make it ideal for placing in a front pocket, adding further security by keeping it out of reach of pickpockets.
It's difficult to be too cautious in today's increasingly insecure world. Keep your cards and safe, even from electronic identity thieves, with The Carbon Fiber Money Clip from Hammacher Schlemmer.