This is The Unparka, from Hammacher Schlemmer. The winter jacket for those days when warmth is needed, but not at the cost of mobility.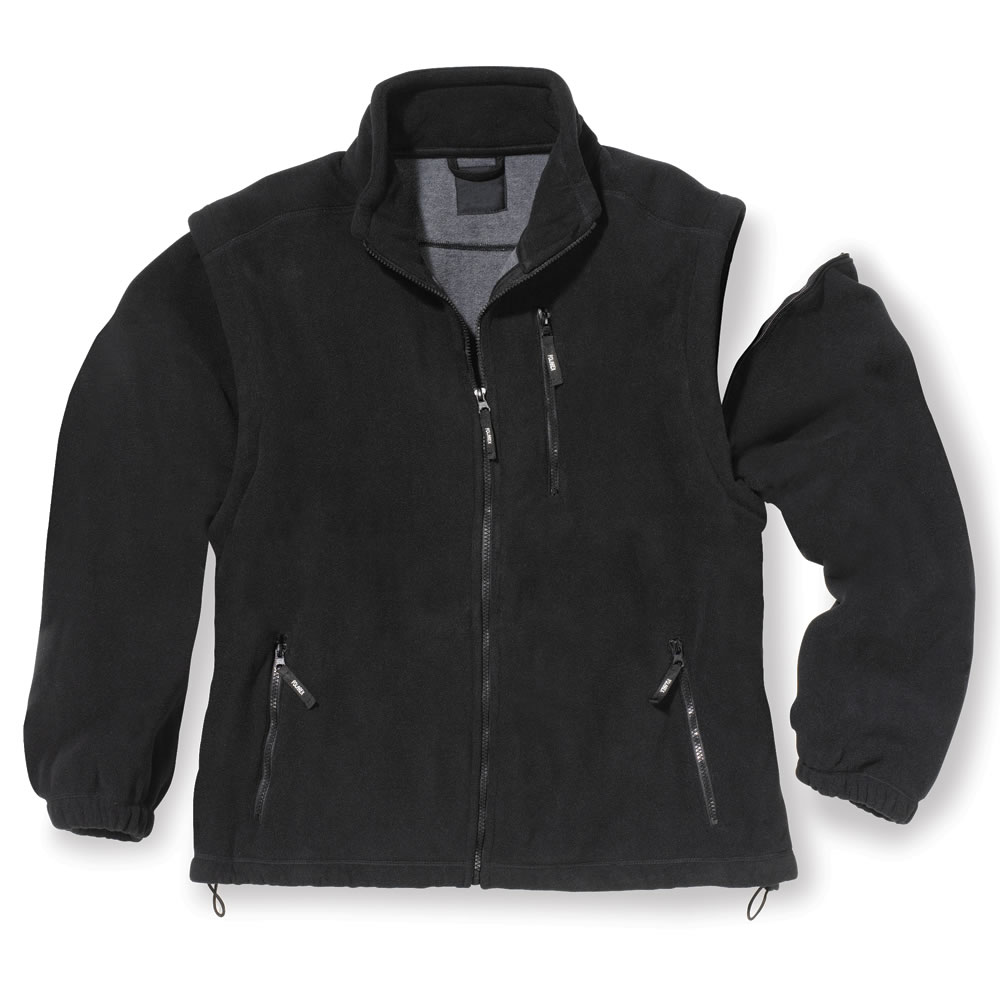 The Unparka keeps its wearer warm in temperatures as low as -40 degrees F, yet allows for freedom of movement thanks to a double layer of fleece, along with an outer layer of polyurethane. This is the layer that keeps the wind, water, and snow out, while retaining body heat for added warmth. The fleece allows moisture from the body to escape so skin stays dry to avoid chilling. Yet the lightweight construction lets you work, shovel snow, and play without restricting your movements.
If the temperature warms later in the day, The Unparka has sleeves that unzip, instantly creating a comfortable winter vest. Three exterior pockets on the front — all zippered for security —  hold phones, wallets, and other possessions. Lastly, the high collar, drawstring waist, and elastic cuffs prevent cold air and dampness form sneaking inside the coat for a final barrier against the elements.
Get the winter jacket that helps you stay warm through the cold months, while still being able to move freely, with The Unparka from Hammacher Schlemmer.