This is The Best Commuter Cup, so deemed by The Hammacher Schlemmer Institute because it is easy to drink from, and does not leak, even if turned upside down.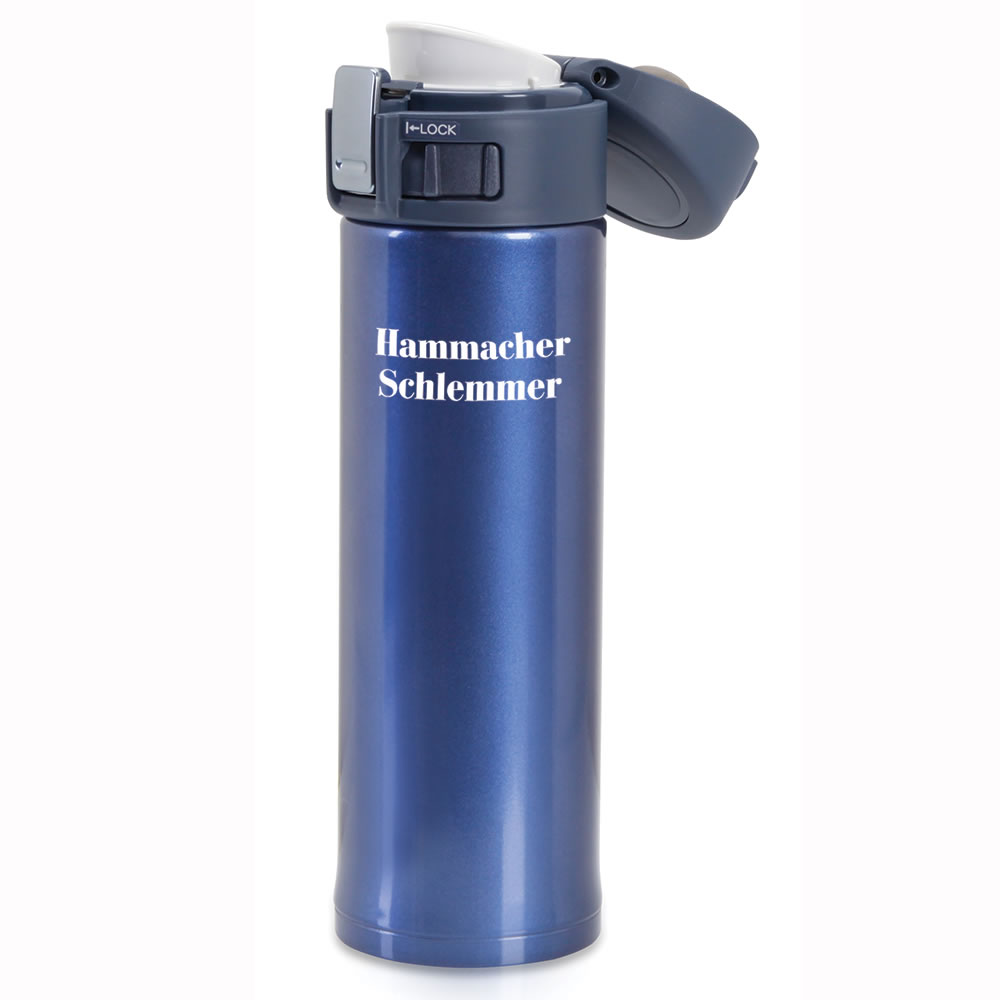 The lid on The Best Commuter Cup stays tightly closed until you're ready for your beverage; then with the touch of a button, it springs open and flips out of your way as you drink. Whether you transport The Cup in a bag or briefcase, or even if you lose track of it and it rolls around the floor of your car, the safety lock prevents spilling. Ideal for use by children when taking long trips.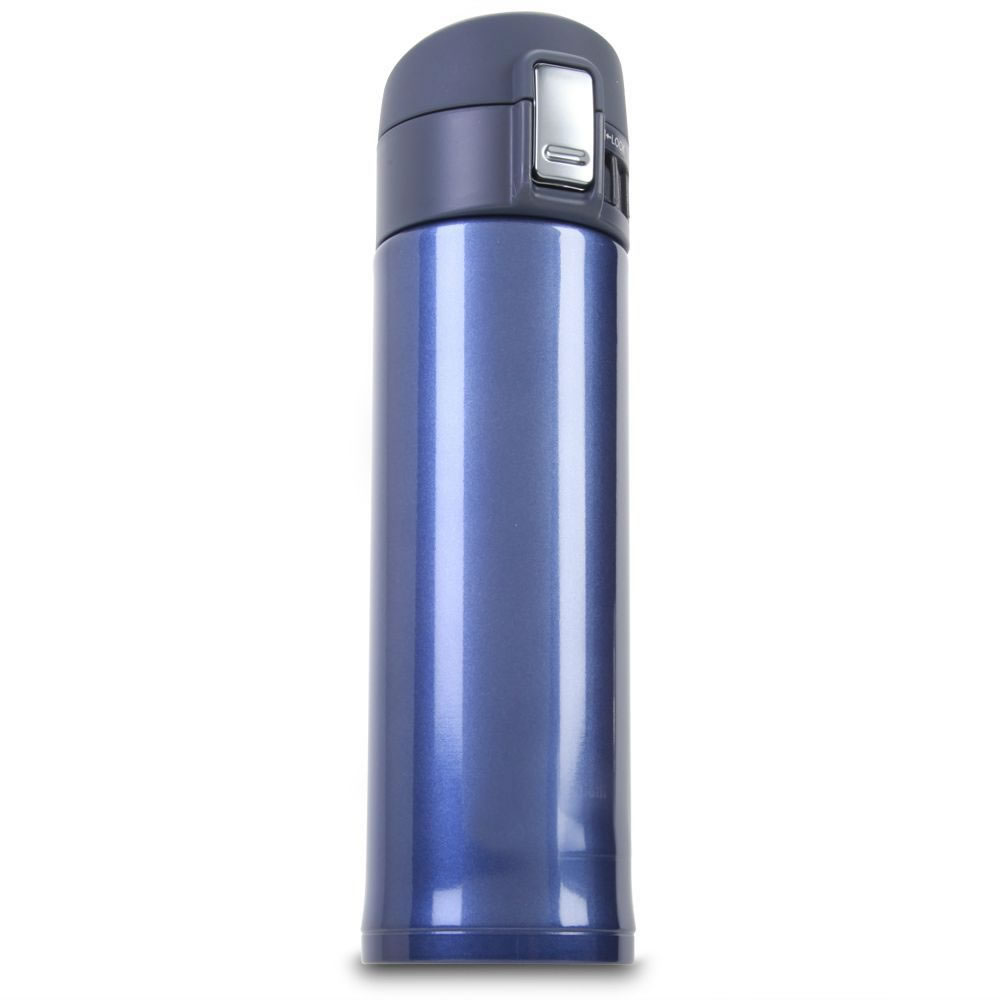 Dual walls of stainless steel and vacuum insulation provide The Best Commuter Cup with superior temperature retention. In testing, ice cubes remained frozen for 36 hours, while other models allowed ice to melt in six hours. And hot liquids lost only 18 degrees after two hours in The Cup, while hot beverages in other cups tested lost up to 71 degrees.
Spill-proof when out of your hand, and easy to use when you're thirsty. That's The Best Commuter Cup from Hammacher Schlemmer.