I bought it for my husband – now for the first time in 27 years I don't have to wake him up. It is wonderful. – Patty in New York
The Thunderclap Alarm Clock is not your ordinary wake-up call. As the name suggests, this is for the serious over-sleepers who just can't seem to drag themselves out of bed each day.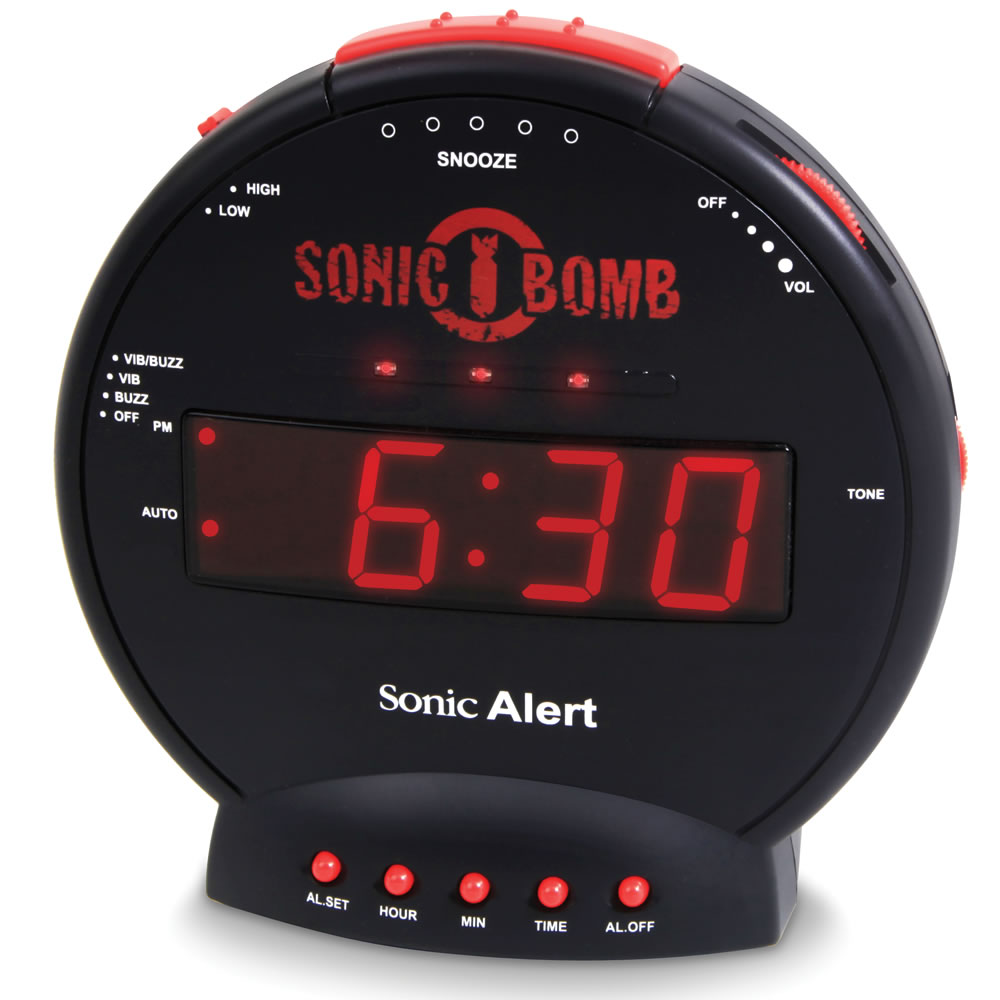 Getting a good night's sleep is important. As is being able to awaken and get to work the next morning. And whether it's the din of an air conditioner, traffic noise coming through the windows, or a humidifier or fan in your bedroom, there are elements conspiring to keep us from arising from our slumber. This clock is the answer. Adjustable tones and volume — up to 113 decibels of volume, to be precise — let you take control of your mornings. Or someone else's. Your sluggish roommate likely won't be able to ignore a 113-decibel gift, no matter how late the study session went.
Need to wake everyone up for a road trip or important event? C-Dog in Michigan says:
I finally found an alarm clock that is an ALARM CLOCK. My hearing isn't what it used to be and I had trouble hearing different alarm clocks but not this one. In fact, if I turn it all the way up, I wake up my entire household. I highly recommend it to all who can't find a decent alarm clock. You will never oversleep again!!
And if noise alone isn't enough, slip the vibrating pad under the mattress for an alarm experience you can feel as well as hear. Not to mention, the 3 bright LEDs which can be set to flash in cooperation with the audio portion of the Thunderclap Alarm Clock.
If you have a difficult time getting a good night's sleep, without worrying about whether or not your alarm clock will wake you up in the morning, you need The Thunderclap Alarm Clock from Hammacher Schlemmer. You'll get out of bed, our Lifetime Guarantee is sure of it!