When there's a really tough mess to clean up, the Hammacher Schlemmer Institute named this The Best Floor Steamer because it cleaned the fastest of all models tested, and had more useful attachments than the others.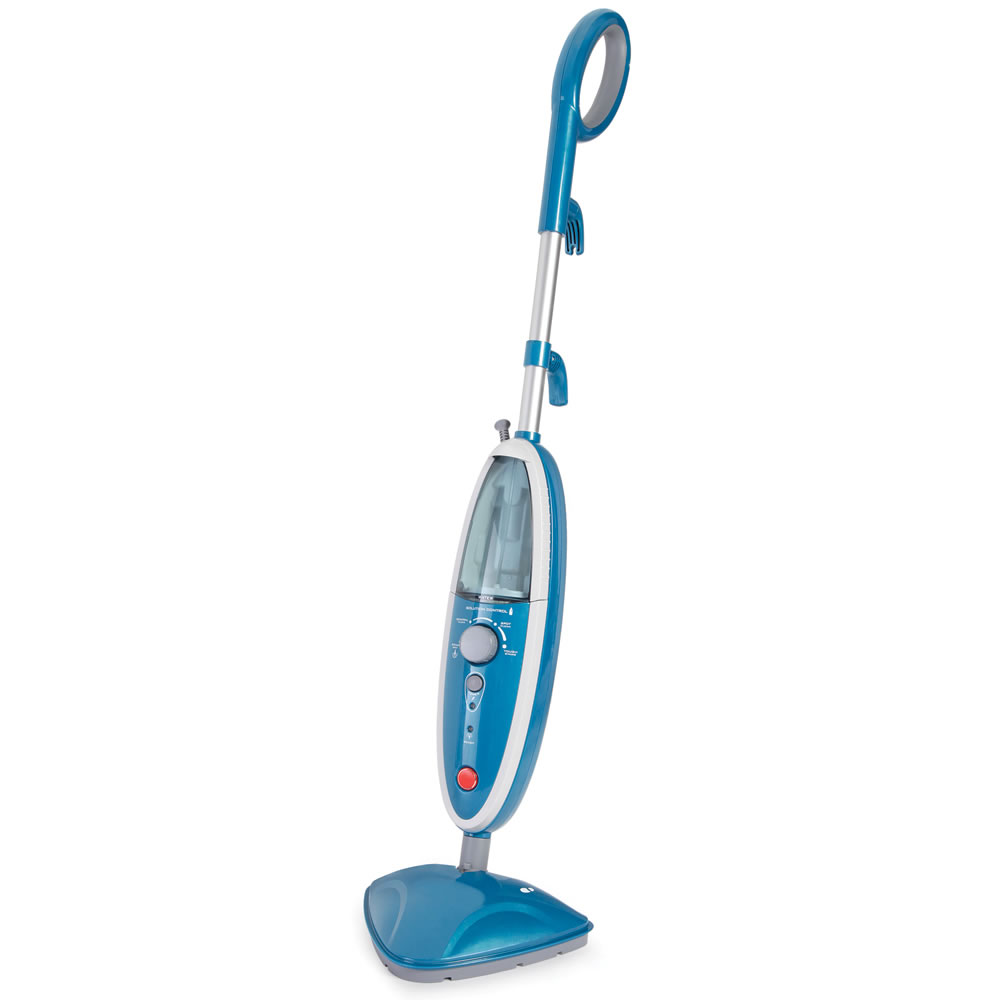 Heating up in only 3 minutes to produce its 212-degree steam (effective in killing up to 99.9% of bacteria), the Best Steam Cleaner easily outperformed lesser models on both carpet and hard flooring. While those others needed up to 8 passes to remove dried orange juice and apple sauce from carpeting, The Best model powered them away in just 1 and 3 passes respectively. And when removing powder debris from bare floors, the Best Floor Steamer again needed only 2 passes, compared to up to 8 for the competition. And the Best model includes 11 attachments, including apparatuses for steaming garments, a gout brush, even a window squeegee.
When you need to tackle the big spills before they become permanent stains, get the cleaner that gets ready in a hurry, then gets the job done equally as fast. The Best Floor Steamer, from Hammacher Schlemmer.