This is The Authentic Southern Sweet Tea Brewer, the tea brewing machine that has perfectly steeped and sweetened tea ready in 10 minutes.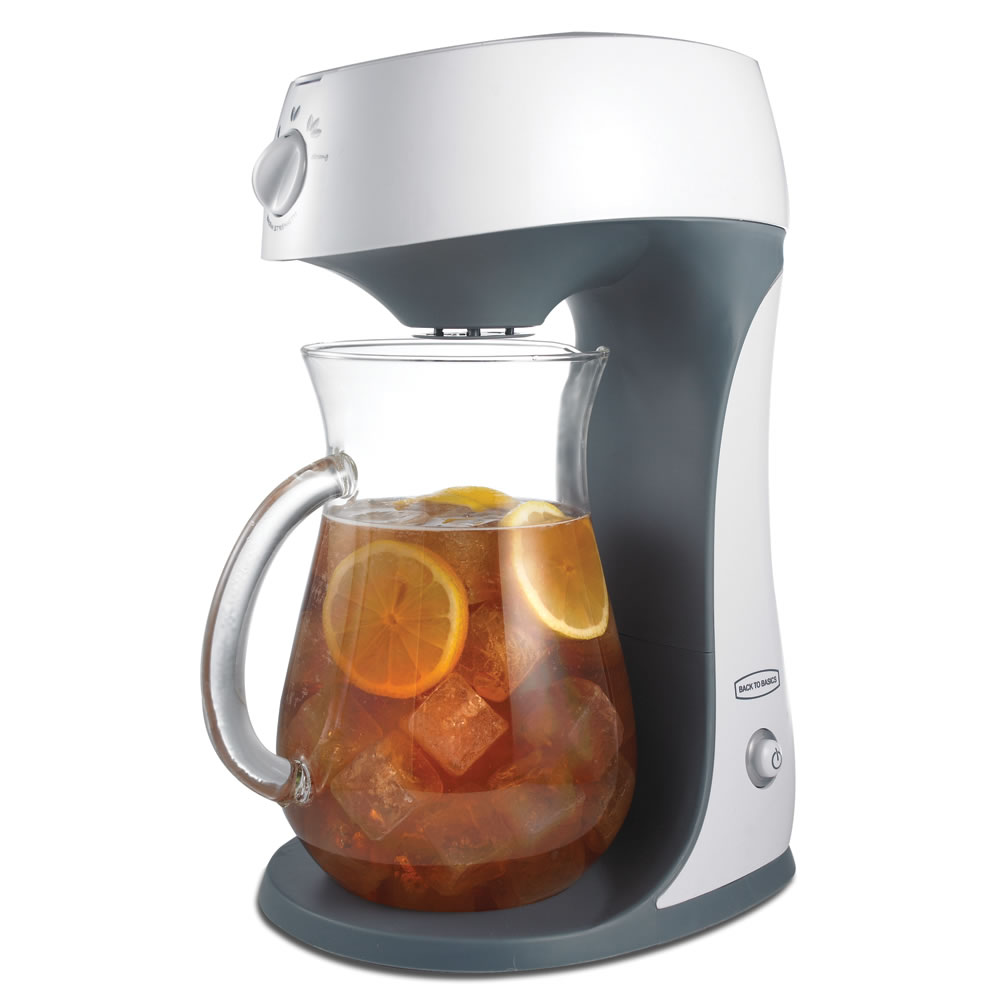 If you've ever smelled the aroma of freshly-brewed coffee, and wished you could have the same experience when making tea, wish no more. As simple to use as a coffee maker, while needing only the same amount of counter space, the Southern Sweet Tea Brewer steeps tea at 204 degrees — the ideal steeping temperature — to extract the ideal flavor, whether you use loose leaf or bagged tea. You choose the strength by simply turning the dial.
Hate having gritty sugar crystals in your tea? No problem, as the Southern Sweet Tea Brewer adds your preferred amount of sweetener while the tea is still hot, ensuring the sugar granules dissolve for consistent sweetness through the entire pitcher. The 2 1/2-quart glass pitcher has an ice level marking for the perfect cooling ratio, and the unit includes a reusable stainless steel tea filter.
Have a taste for real southern brewed sweet tea? The Southern Sweet Tea Brewer brings the flavor of the south right to your own kitchen.