Protect your favorite photo memories by digitally converting them, with  The Cordless Digital Picture Converter from Hammacher Schlemmer.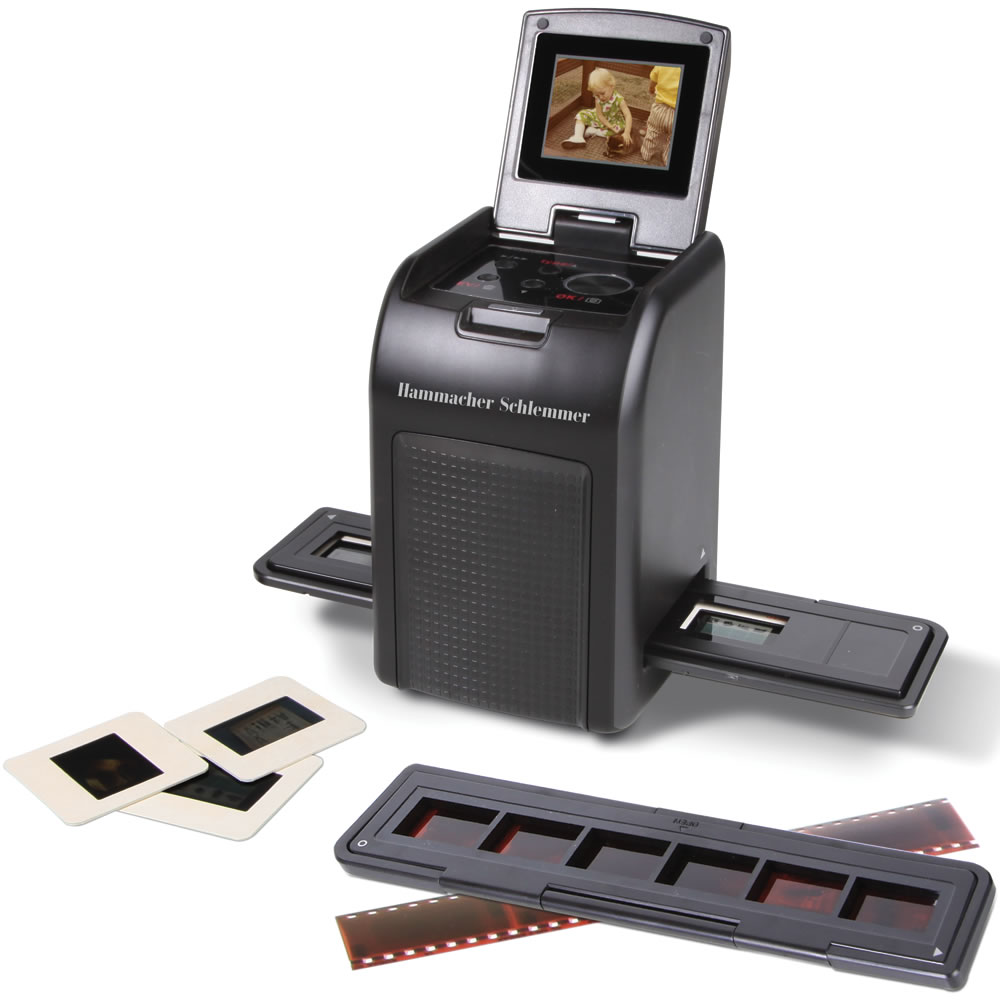 Those old slides in the shoe box won't last forever. Never mind that old projector in the closet, the one with the burned-out light bulb you've tried in vain to replace. With this picture converter, you get the highest resolution – 9 megapixels – of any model of its type. And it doesn't need to be connected to a computer. In fact, you don't even need to plug it into an electrical outlet.
Place your slides (35mm) and negatives (110 and 135)  into a tray that aligns each properly when inserted into the cordless didital picture converter. Just one touch captures the image in 3-5 seconds as a JPEG file that can be immediately previewed on the built-in 2 1/2″ TFT color display.
Viewing options are plenty. There is a built-in slot for an SD memory card on which to store your photos. Or, use the included USB cable to transfer pictures to a running PC. Plus, you can connect the Slide converter to a television and view your photos as you save them.
Its 9 MP CMOS sensor provides 3328 x 2216 resolution, automatic exposure control, and color balance, resulting in clear digital images without loss of quality. Its rechargeable battery provides up to 400 conversions from either USB (six hours) or AC (three hours) for untethered operation. Includes photo editing software that allows optional manipulation of converted digital photos.
Preserve your slides and negatives so they can be cherished forever, with The Cordless Digital Picture Converter from Hammacher Schlemmer.