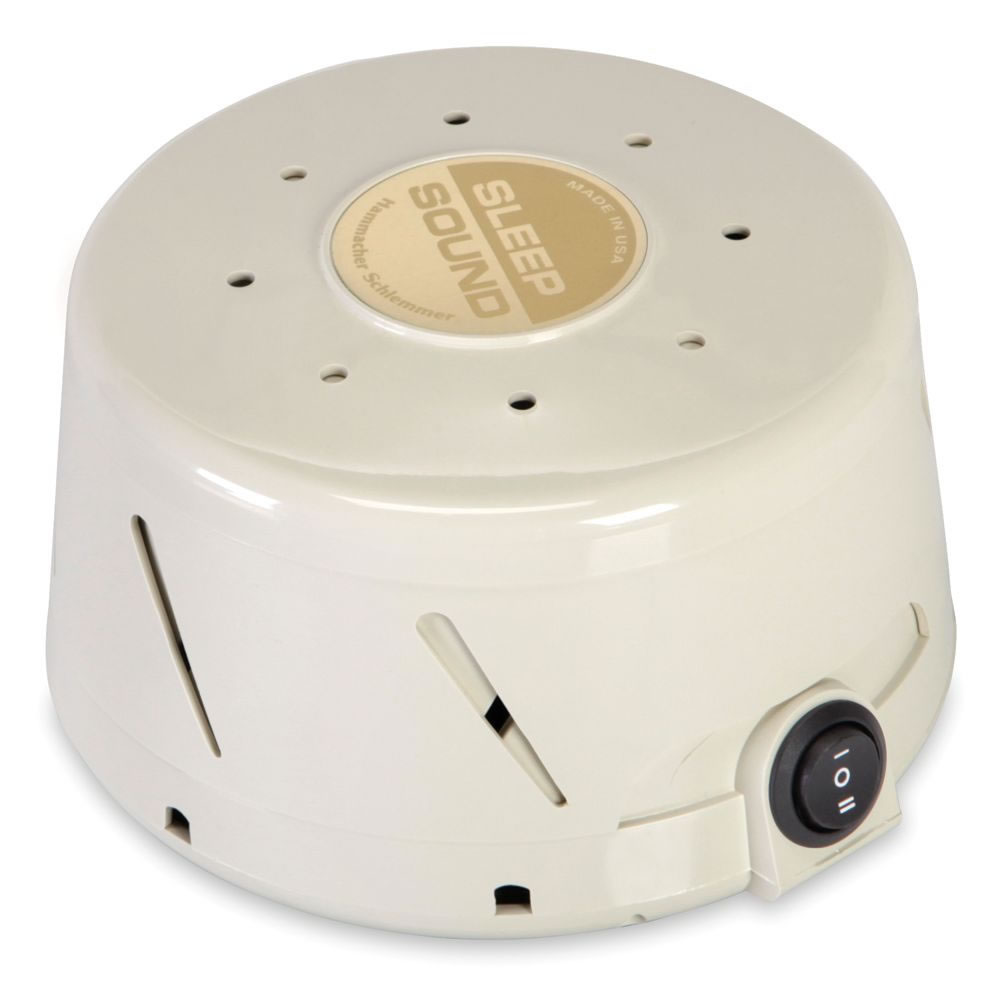 Here at Hammacher Schlemmer, we've known our Original Sleep Sound Generator has been soothing happy customers off to blissful slumber for years and years. But we decided to let those same customers tell you for themselves how much they love this little machine.
First, David in Indianapolis says:
 "We travel with one. I have taken it with me for hospital stays (I loathe noisy hallways and nursing stations) and nurses love it."

"WE LOVE IT. The best proof is that this is our 6th Sleep Sound Generator that we have purchased.This is for a son with some health problems. Four go to college with our grandkids." — Hank in Pennsylvania
And this from Yolande in Covington, LA:
"My family owns 6 Sleep Sound Generators. We have 4 at our house and 2 at our beach cottage. We cannot live without them! It reduces all outside noise while sleeping, reading, or just relaxing. I would highly recommend the Sleep Sound Generator to EVERYONE! My son attends a college with a Dyslexia Center. The Dyslexia Center has at least 20 Sleep Sound Generators to help the students concentrate."
Friends, we encourage you to visit The Original Sleep Sound Generator page and see all of the comments users have made about this wonderful product. If you or someone you know has trouble sleeping, we'll think you'll agree, there is no substitute.