The Lexicographer's Extended Scrabble from Hammacher Schlemmer allows board game connoisseurs to soar to the next level.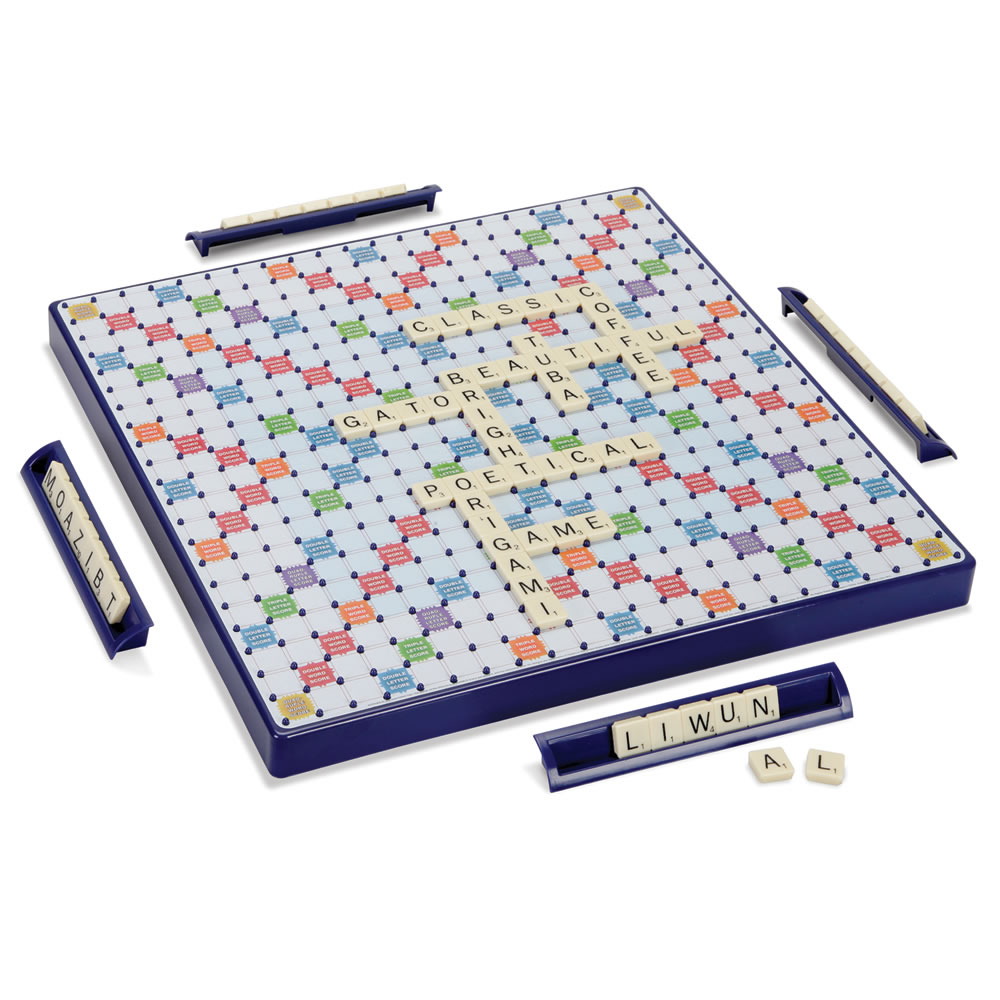 For many, the Scrabble-style games we've been playing on our mobile phones, with their added scoring spaces for huge point opportunities, have left the classic game feeling rather tame. This is the cure. Sporting a game board 21 tiles square, the Extended Scrabble dwarfs the old 15-square surface. And those triple-word spaces your opponent used will seem modest once you drop a quadruple word on them! Add to that 200 tiles — double the tile count of the original version — and you may need a calculator to tally up the damage. Of course, you'll need to pull out the old dictionary and challenge the words that cyber version thinks are real.
As for your previous combatants, who like to "accidentally" bump the table in a sneezing fit when they trail by 100 points, not to worry. These tiles have pegs that extend into the board to keep it secure. At least long enough to snap a photo of your huge score with that cell phone, now that you don't need it for playing Scrabble.
Are you ready for the next challenge in letter conglomeration domination? Then you're ready for The Lexicographer's Extended Scrabble.