The No Blind Spot Rear View Mirror is used by police departments and professional race car drivers to increase their ability to see other vehicles around them.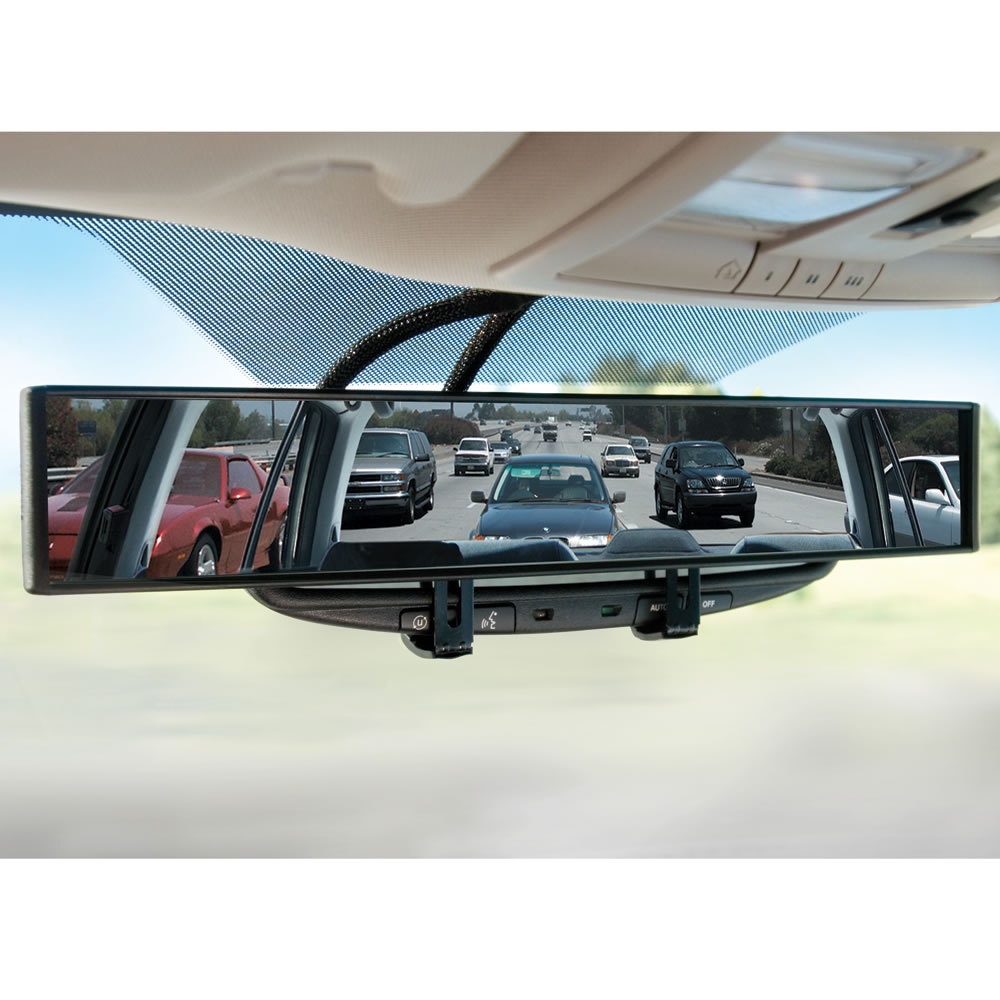 Standard automobile rear view mirrors provide a 52-degree view of what's behind your vehicle. The No Blind Spot Rear View Mirror gives you a 180-degree field of visibility so you have a clear picture of every driver traveling around your car. Even when driving on a highway as wide as five lanes, you're able to see all traffic behind you. You can remain aware of other drivers moving around your car, and passing your vehicle until they move beside you and enter your peripheral vision. The patented, seamless mirror is distortion-free, and at night it automatically reduces glare from trailing headlights by 50%. Simply clamp to your existing rear view mirror — no tools or adhesives are required — and it is ready to use.
Knowing who and what are around you at all times will help new and seasoned drivers alike be more prepared for whatever situation you encounter. Make your driving experience safer, with The No Blind Spot Rear View Mirror from Hammacher Schlemmer.
The No Blind Spot Rear View Mirror