When was the last time the whole family gathered around the dining room table for board games and puzzles? With The World's Largest Jigsaw Puzzle from Hammacher Schlemmer, there will be volumes of quality time like never before!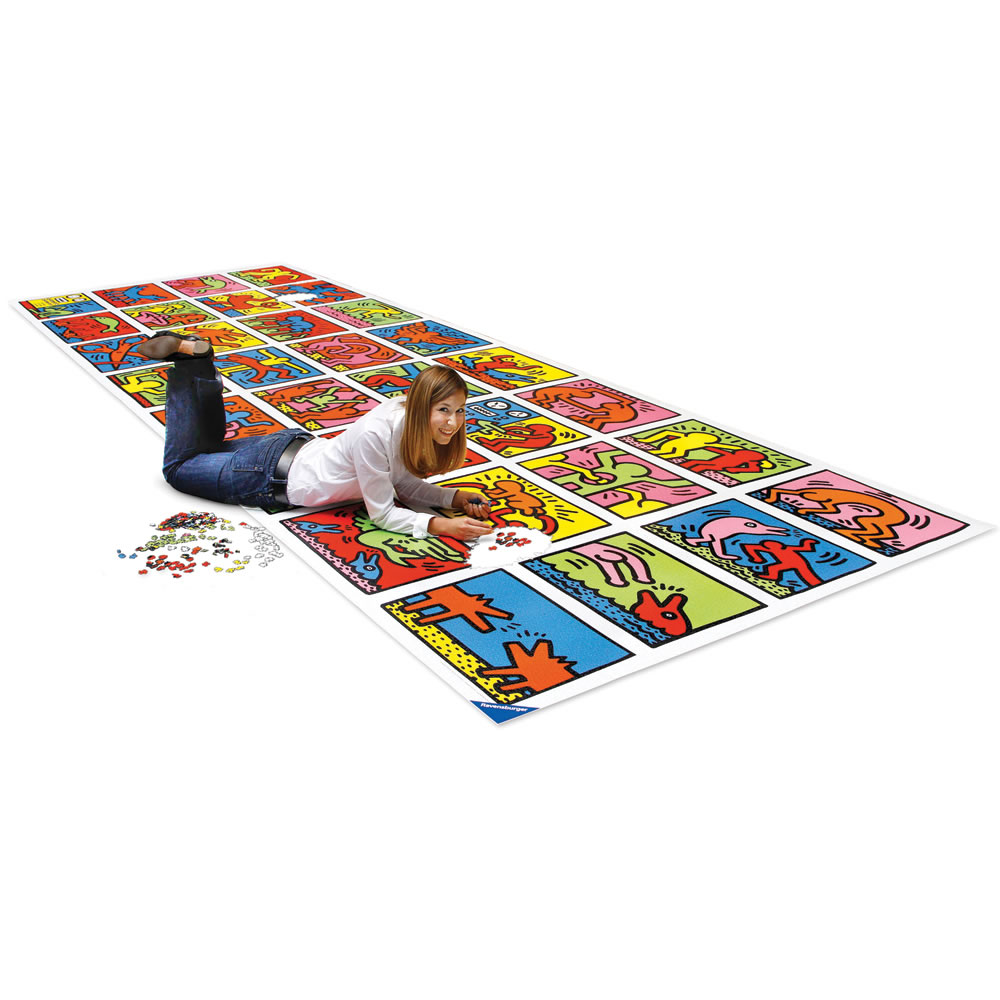 Imagine a jigsaw puzzle, the size of a wall mural. At 17 feet long, and 6 feet high, this puzzle has been recognized by the Guinness Book of World Records as the largest of its kind. Comprised of 32,256 pieces and weighing 42 lbs., it comes with its own hand truck. Made by Ravensburger, crafters of fine German puzzles since 1891, the jigsaw pieces are made from 1/16″-thick cardboard with glare-free linen-structured paper and cut using hand-crafted tools, resulting in smooth, dust free pieces that fit together perfectly. The completed puzzle reveals a retrospective of world-renowned pop artist Keith Haring's ebullient, graffiti-based art with 32 works that epitomize his vivid colors, bold lines, and symbolism.
Great for community gatherings, club projects, even classroom activities, The World's Largest Jigsaw Puzzle will keep everyone busy for a very long time!