The Power Assist Pedaler from Hammacher Schlemmer helps users with mobility issues prevent muscle atrophy by providing gentle, adjustable assistance in the form of this compact stationary exerciser.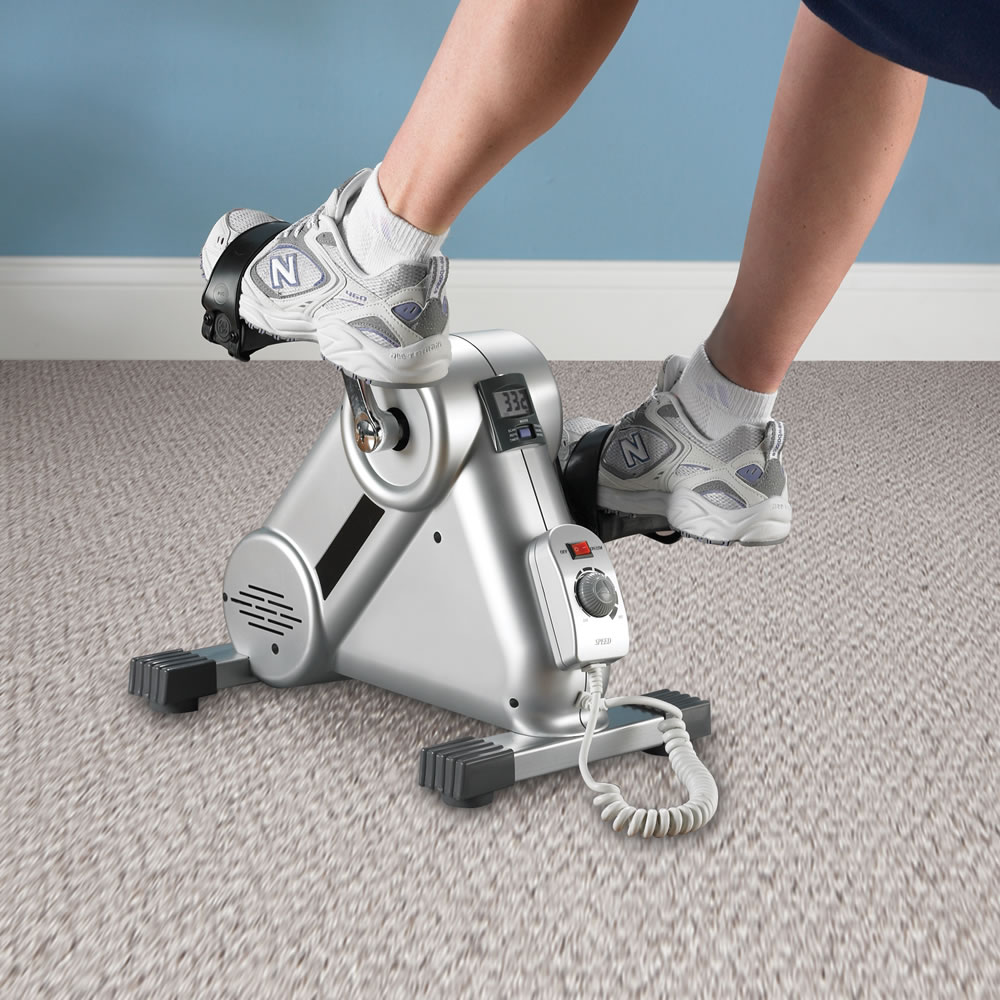 When time or weather conditions prevent going outside for a walk, leg muscles stay active and toned with just 15 minutes a day on this quiet, space-saving device. From your most comfortable chair, while watching television or reading a book, adjust the speed from the 18-watt motor from 25 to 65 rpm as the Power Assist Pedaler eases you through a full range of motion, improving muscular strength and coordination.
A handy remote control makes it easy to increase or decrease speed, while the unit's Liquid Crystal Display shows distance, time, calories burned, and rpm. And the Power Assist Pedaler isn't just for lower body fitness. Mr. Jones in Winnipeg  says the Power Assist is:
"Also GREAT for upper body workout. I put it on a table and use it for my arms."
Don't allow loss of circulation or muscle tone affect you, just because you haven't the mobility to go for walks or get to an exercise facility. Use The Power Assist Pedaler from the comfort of your living room, and keep those legs moving!