"Battery powered nirvana." –  That's how Bubba in Maryland described The Pain Relieving Neuromuscular Stimulator System from Hammacher Schlemmer. He goes on to say "I put it on and the pain goes away! I initially thought that such a powerful little device would have a short battery life – NOT SO. I have used the device every day – 30 minutes each time – the batteries are still going strong."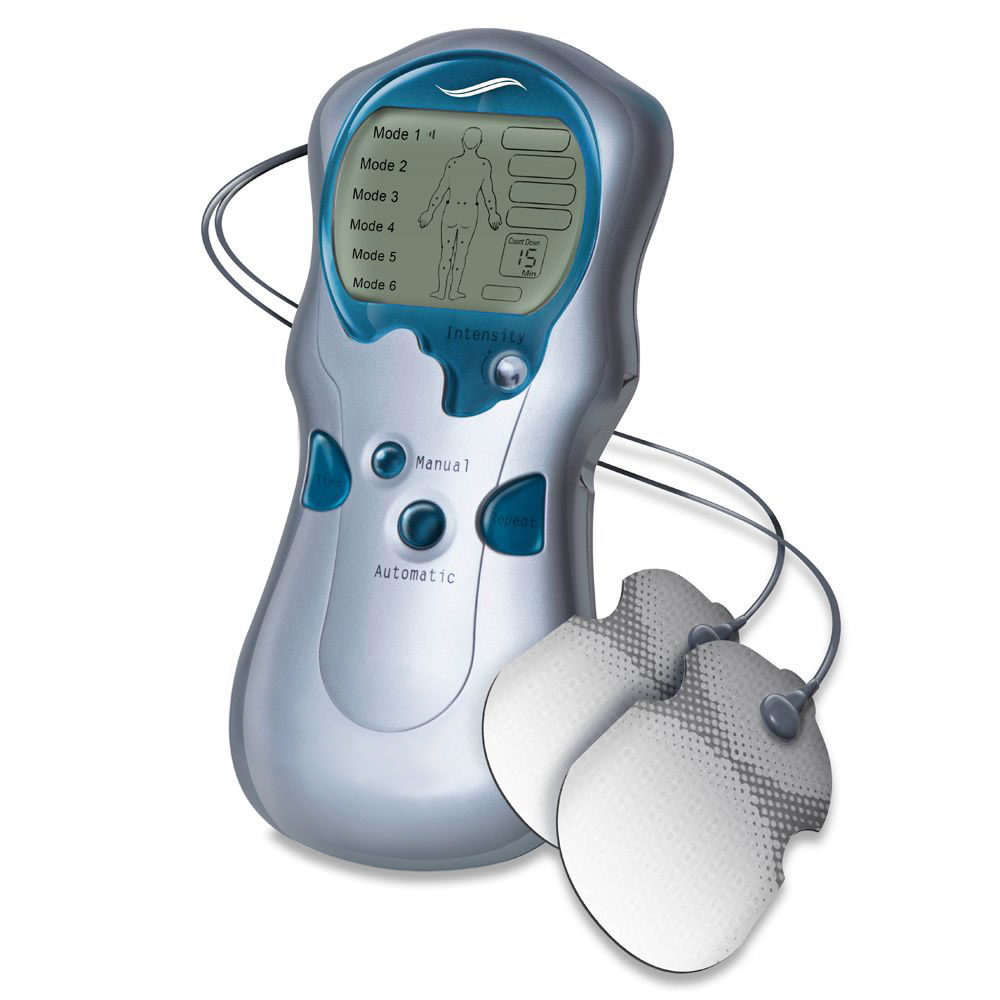 This cordless home electrotherapy system delivers hours of drug-free pain relief without requiring a visit to a doctor. The device employs Transcutaneous Electrical Nerve Stimulation (TENS) therapy, a method of pain relief therapy widely adopted by medical professionals. When the self-adhesive electrode pads of this device are placed on sore spots, they send harmless low-frequency electrical pulses into the tissue that block pain signals passing through nerves to the brain. The system increases blood flow to the area to promote healing and relaxation. According to the American Physical Therapy Association, TENS therapy can be an effective element of pain management for low-intensity discomfort, such as back pain and muscle soreness in the extremities. The tethered controller lets you easily choose from 10 treatment modes with 10 intensity levels. System comes with two small electrode pads, two large electrode pads, an adjustable belt that secures the electrodes for back pain relief, and carrying bag. Includes three AAA batteries. Not for use by those with pacemakers.
Doesn't this sound like the pain relief you're looking for as well? Get The Pain Relieving Neuromuscular Stimulator System today.