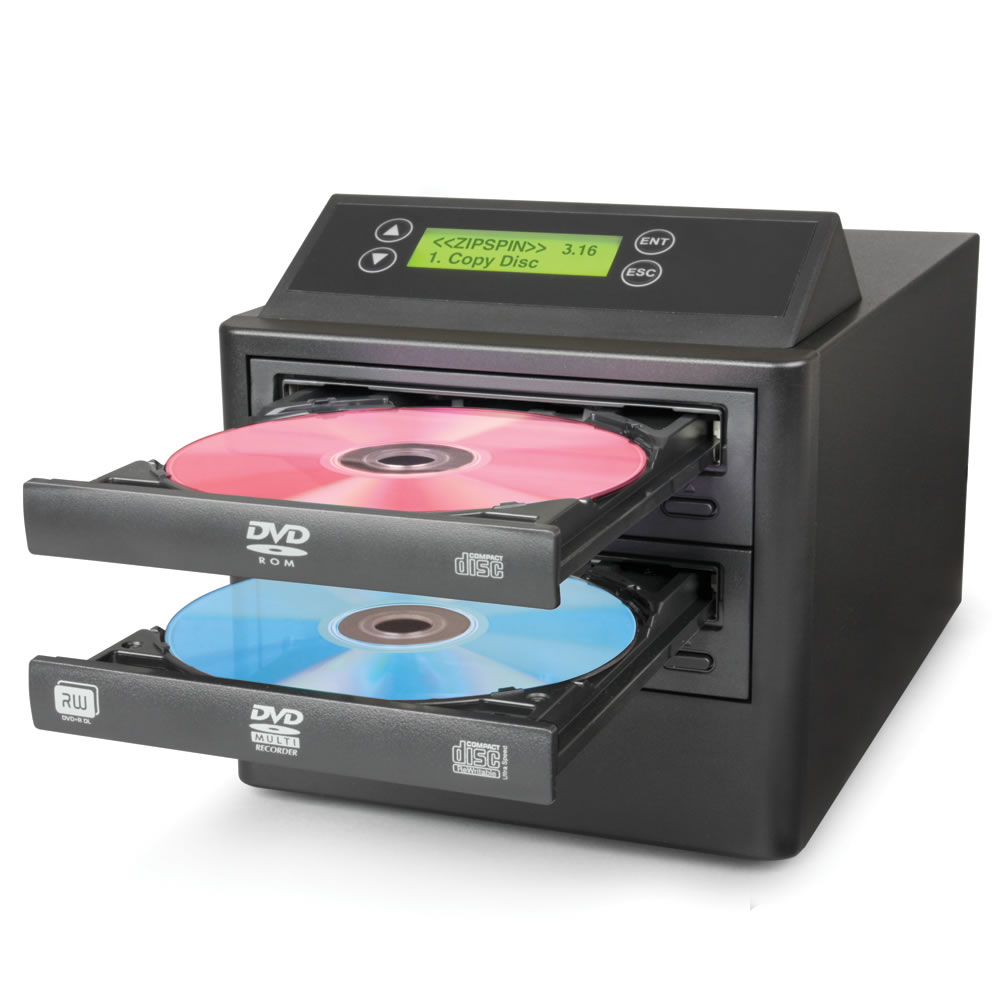 The One Touch DVD CD Duplicator from Hammacher Schlemmer means you can always have a backup plan. Think of all the documents, photos, and memories you've burned to disc, and know that having a second copy stored safely means you won't ever be without them.
With one touch of a button, this standalone DVD CD Duplicator makes an exact replica in just over six minutes, without the need for a PC. It can also create custom playlist discs from multiple audio CDs, producing a compilation CD that includes all selected tracks. At 24X DVD and 48X CD drive speeds, this device can copy an entire library of home movies. An ample internal 64 MB buffer (with 2 MB drive buffer) ensures that large files are copied seamlessly and without error. The One Touch DVD CD Duplicator supports all DVD technology platforms. It should be noted, this device will not duplicate copyrighted or encrypted material.
The One Touch DVD CD Duplicator, from Hammacher Schlemmer.