This Leather iPad Satchel from Hammacher Schlemmer organizes your tablet and accessories stylishly and securely. Its padded compartment fits all iPad models, as well as e-readers and other tablets, holding them firmly in place with a hook-and-loop fastener. The spacious main pocket accommodates 8-1/2 X 11-inch manila folders for all your paperwork. There's a zippered pocket inside for snug storage of cables or other accoutrements, while a fold-out external pocket has four slots for business cards and a pouch for a cell phone.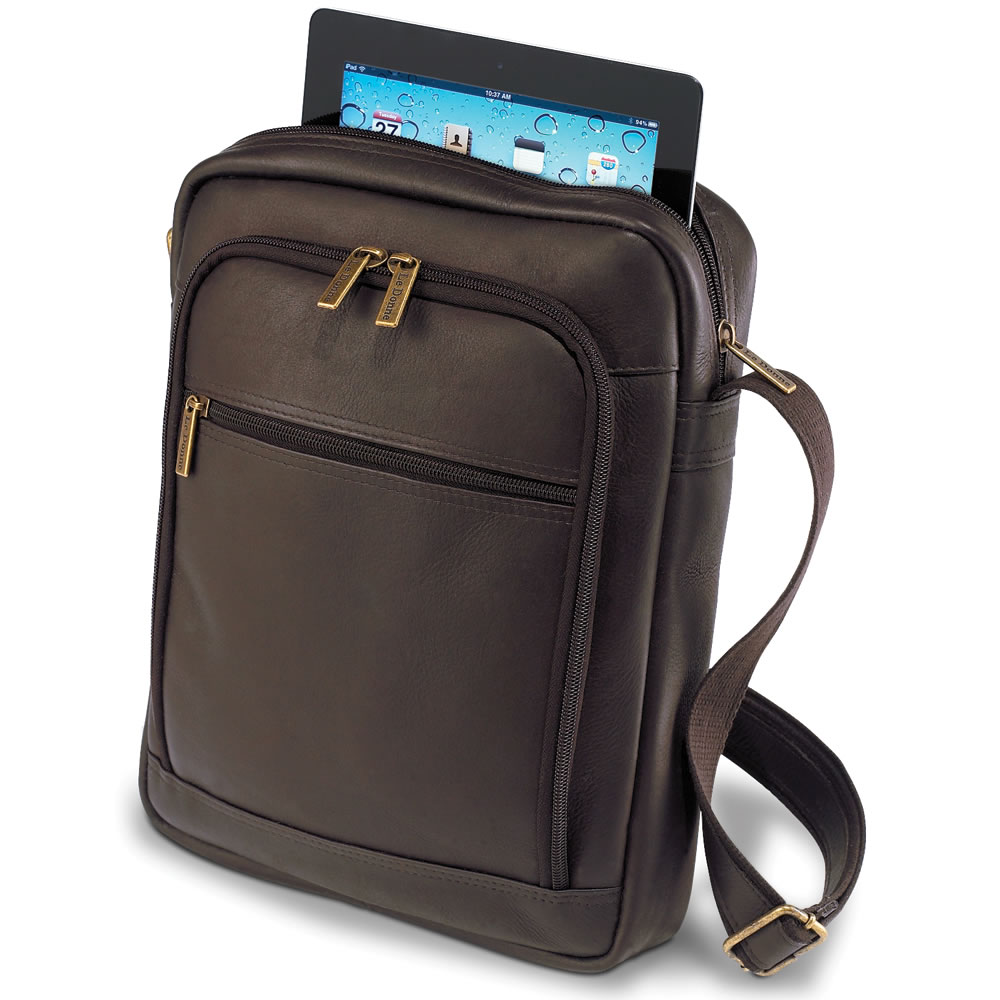 "LEM" in South Africa uses the leather iPad satchel when flying, saying:
"This a very useful carry bag for my iPad when I am travelling; I also put in other articles like airticket, passport, documents etc, as they are easy to reach and the bag is with me all the time."
The luxurious Colombian leather is appointed with an adjustable shoulder strap, which Steve in Mississippi says:
"… comes in handy when you are trying to go from car to hotel room in just one trip with luggage and various other 'stuff'."
With its chrome-tanned, distressed look and zippers finished in antique brass, this leather satchel is both functional and fancy. If you're looking for padded protection for your iPad, with the added convenience of a small business case, then The Leather iPad Satchel is just bag for you.