Even the smallest epicureans are too busy to cook all day. Which is why The Young Chef's Foldaway Kitchen Playset from Hammacher Schlemmer was made with the flexibility to be stored in a closet or under a bed while your little chef-in-training searches for culinary inspiration.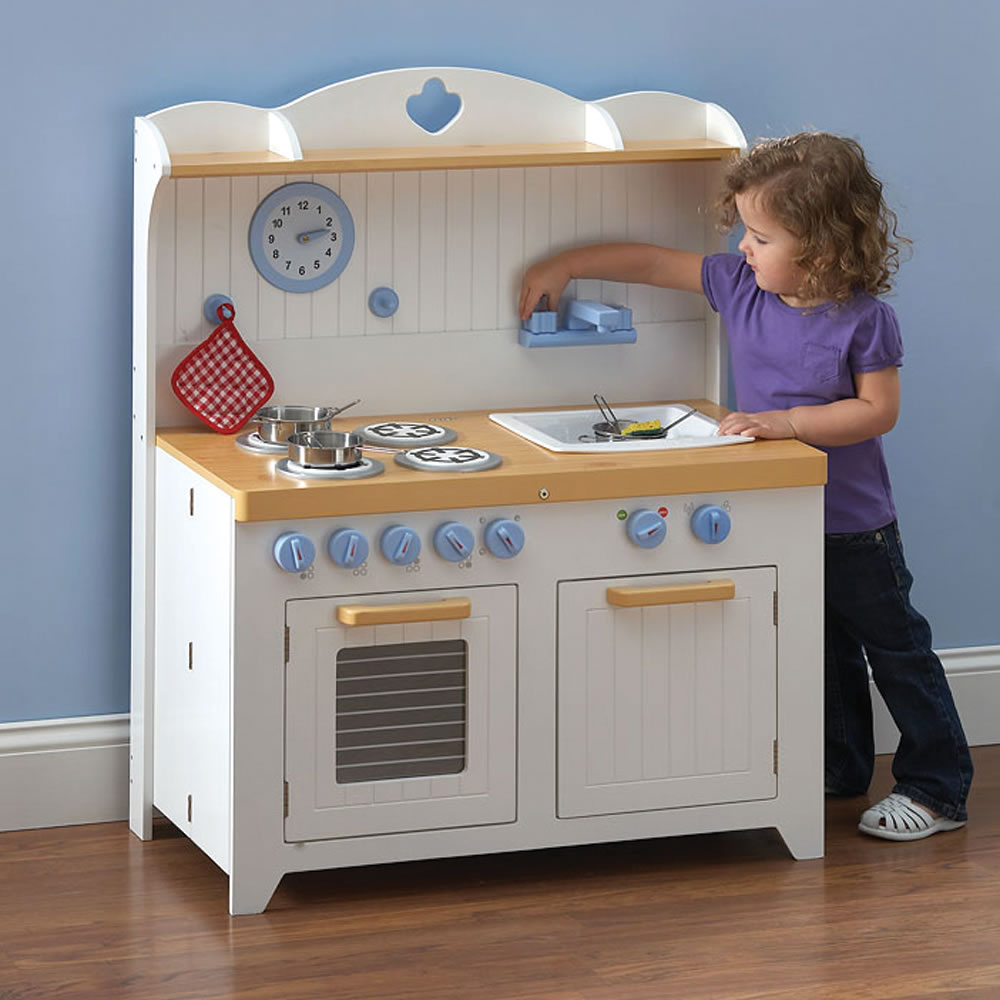 Unlike many kitchen playsets, which are made of plastic, The Young Chef's Foldaway Kitchen Playset in made from sturdy maple. It unfolds from 6 inches  deep to its full depth of 15 1/4 inches with hinged sides that lock into place with the interior bottom and countertop. Providing all the conveniences an aspiring young chef requires, it includes a four-burner range with temperature knobs that click when turned for a realistic effect. The windowed oven door opens to reveal a spacious interior for imaginary turkeys, pies, and cookies.Adjacent is a dishwasher with cycle and on/off knobs that click. A sink allows washing up from a faucet with turning hot and cold knobs.The backsplash includes two hangers for hand towels and a clock with moveable hands.
When playtime is over, the sides fold in, allowing easy out-of-the way storage.
The Young Chef's Foldaway Kitchen Playset. Allow your cafe apprentice's imagination to really get cooking, without taking up floor space when idle.