This is The Lighted Jewelry Armoire that mounts to a wall for easy access to over 100 safely stored pieces of jewelry.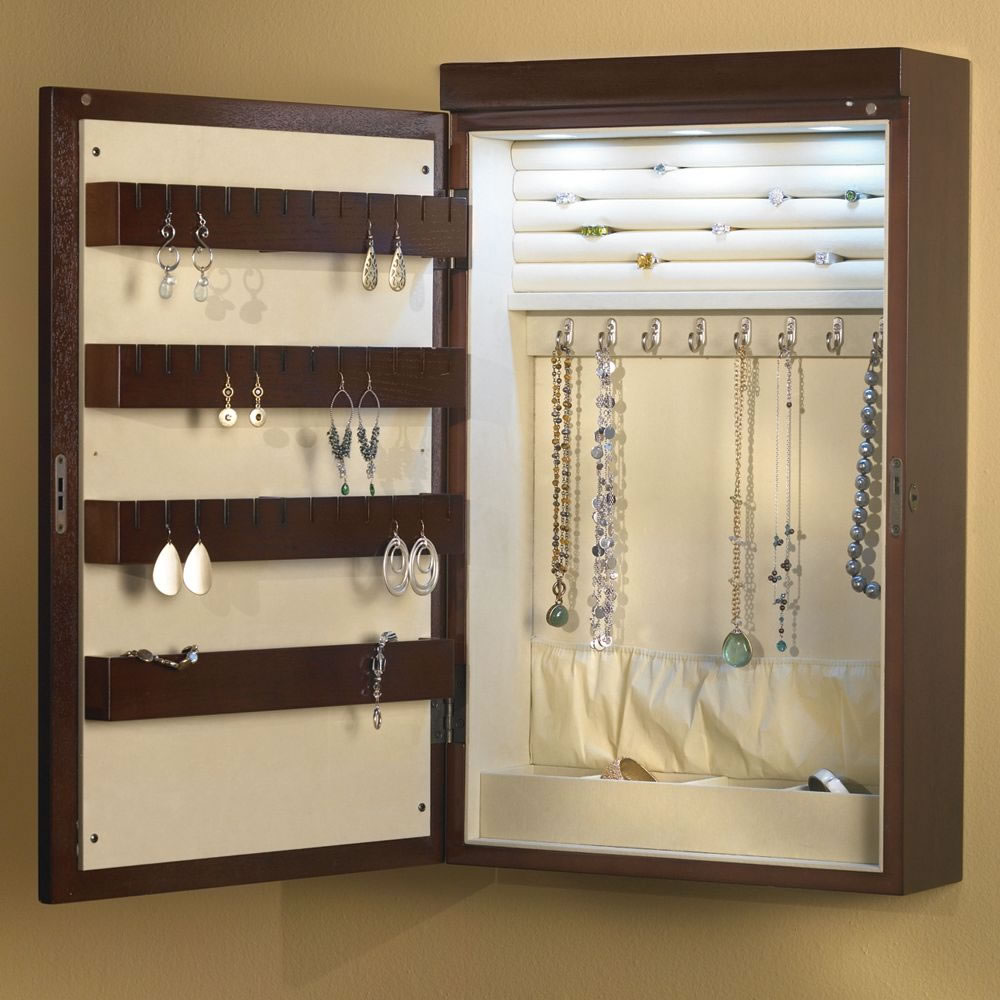 Available exclusively from Hammacher Schlemmer, the jewelry armoire has three LEDs that cast bright light inside the cabinet to help you quickly locate jewelry. The inside panel of the door contains wooden shelves that hols as many as 36 pairs of earrings. In the main cabinet, the padded rolls snugly squeeze up to 60 rings, 8 hooks let you hang necklaces and bracelets, and 4 bins allow storage for pendants and broaches. The microfiber lining throughout prevents tarnishing.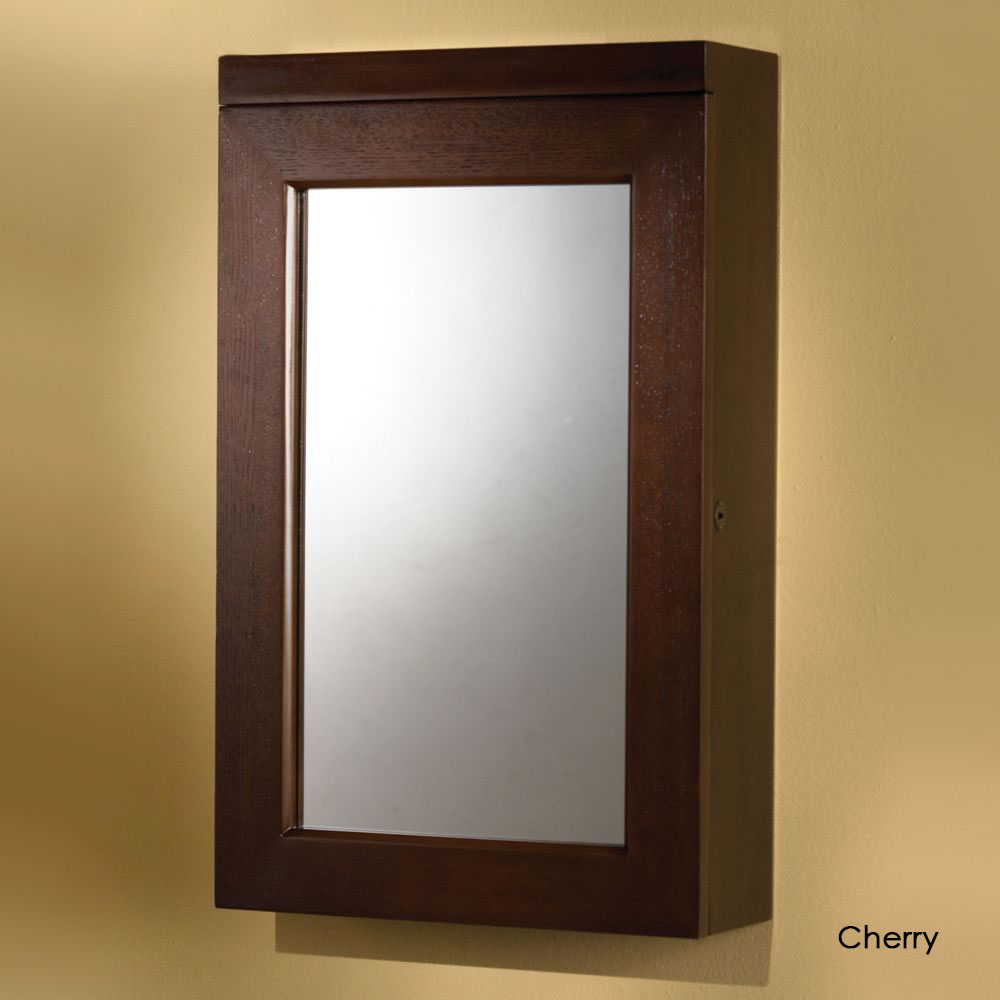 The Lighted Jewelry Armoire has a mirrored front panel, and is ready to mount with no assembly required. All mounting hardware is included, with instructions. This jewelry armoire stands 24 inches high; for larger collections, Hammacher Schlemmer also offers a 45-inch high armoire built to accommodate up to 160 pieces.
Eliminate wasted time spent rifling through dresser drawers for that second earring. Get The Lighted Jewelry Armoire and have all your jewelry conveniently, safely at the ready.