The Cordless iPhone Charger from Hammacher Schlemmer is the solution to your phone-charging conundrum. Like the times you've left your charging cord in the car, and can't connect your phone to your computer or an electrical outlet. Or when you're away from home, and you have the cord, but you forgot to bring along the AC connector. Then the worst of all, when you have all the cords and connectors you need, but now you can not for the life of you find a power outlet.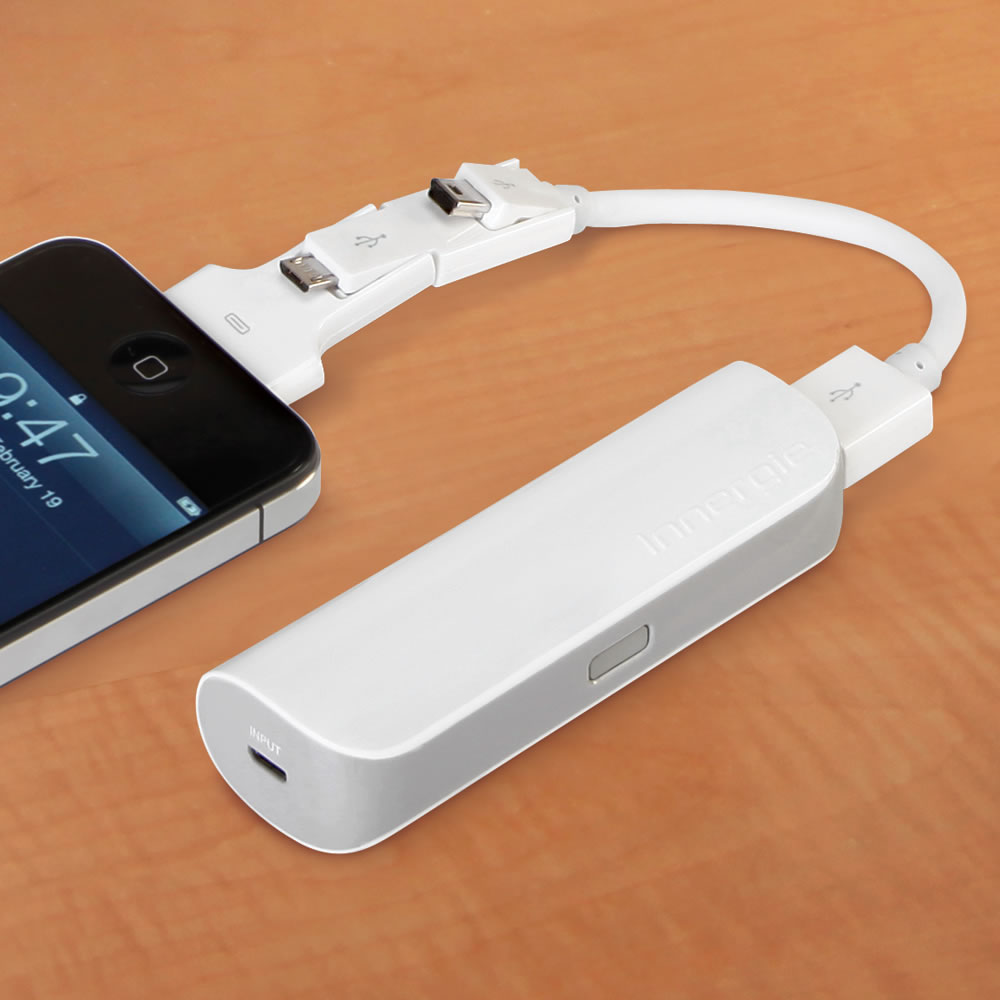 The Cordless iPhone Charger solves all these dilemmas. Powered by your computer's USB port, this pocket iPhone charger provides 25 hours of talk time for your phone, 4 and a half hours of use for your iPad, and can also charge your GPS receiver, tablet, even a Blackberry device or Android phone. 10 seconds of inactivity switches it off to preserve its energy store, and built-in protection keeps the pocket iPhone charger safe from power and temperature surges.
The Cordless iPhone Charger from Hammacher Schlemmer. Convenience and versatility in one pocket-sized package.