The Wireless iPhone 5 Photo Printer from Hammacher Schlemmer eliminates the need for cables and cords by connecting your iPhone, including your iPhone 5, or Android device, through a Wi-Fi network. There is no need to use an adapter for your iPhone 5; no physical connection needs to be made, so it is immediately compatible!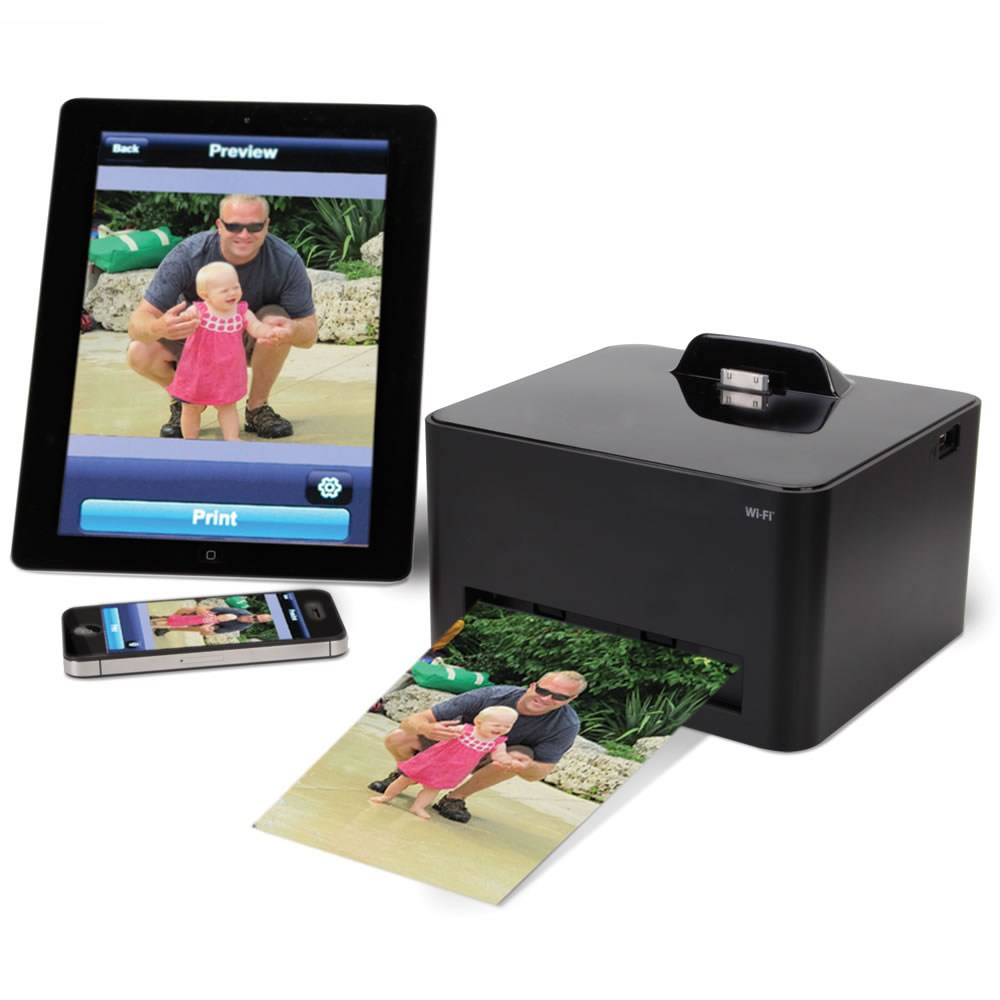 A downloadable app transmits pictures to the wireless photo printer, where they are printed on patented paper embedded with yellow, magenta, and cyan die crystals, eschewing the need for ink cartridges. And in less than a minute, you have rich, vibrant photographs at 300dpi resolution that resist fingerprints, dust, and scratches.
From anywhere in your home, you can call up an image on your iphone, iPad or iPod Touch, or an Android phone, send it through your Wi-Fi network, and in no more than 60 seconds have a 4″ X 6″ print ready for viewing. The amazing Wireless iPhone 5 Photo Printer.