The Adjustable iPad Floor Stand from Hammacher Schlemmer keeps a firm grip on your iPad so you can move freely, without needing to use your lap as a work space. Whether you are sitting, standing, even exercising, your iPad stays in place.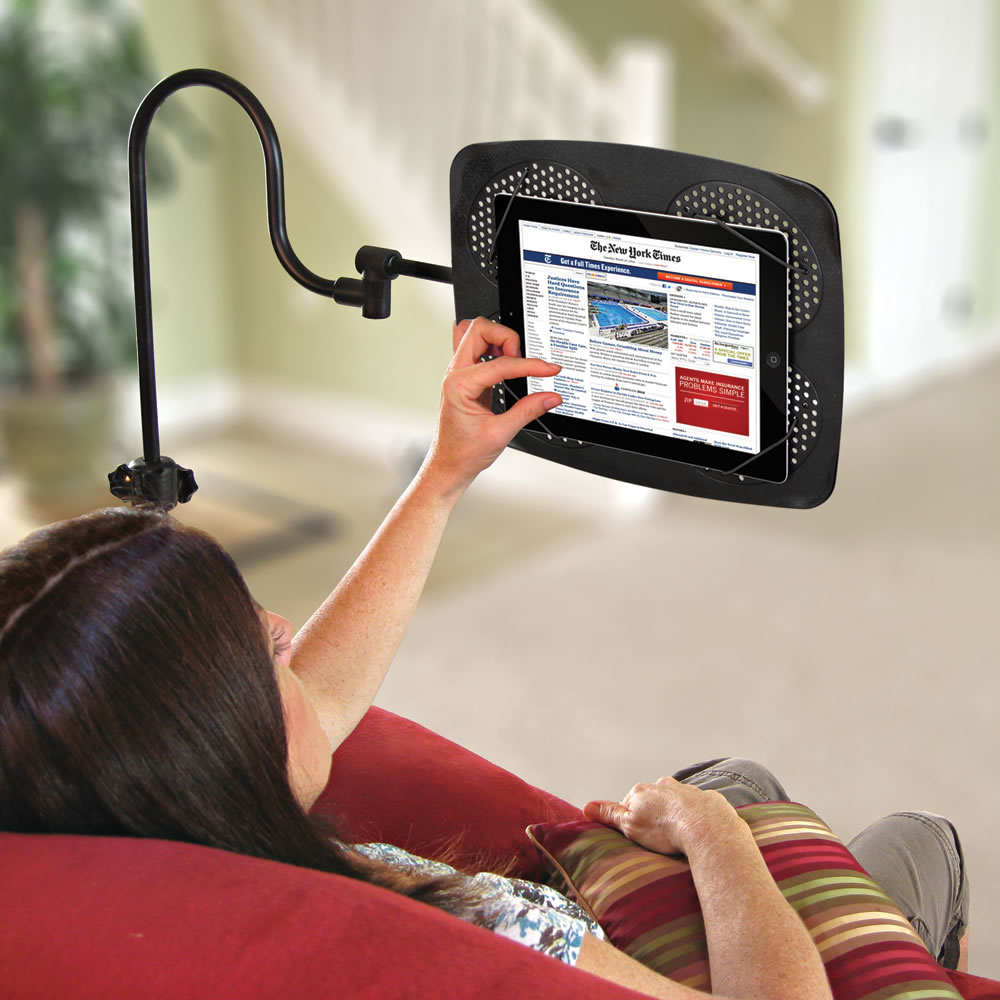 The iPad floor stand telescopes, tilts, and swivels to hold the device at any position for optimal comfort. Four bungee cords on the platform hold an iPad or a similar device inverted over your face while you lie down or sit supine in a lounge chair, eliminating the need to hold the device in awkward positions and leaving hands unencumbered to navigate apps. The iPad stand telescopes from 30″ to 53″ high, yaws, and rotates 360º, providing customizable comfort whether you are reclined, seated upright, or standing. The Adjustable iPad Floor Stand can be placed next to a chair or couch while keeping the iPad in your line of vision, and the four casters enable quick relocation. Also ideal for holding a device while you exercise, cook, or perform hobbies, this iPad stand adjusts to hold a Kindle, Nook, or other tablet computers as well.
Don't look for a safe spot to lay down your device the next time you need to get up from your bed or chair. Keep it in securely fastened with the Adjustable iPad Floor Stand.