The 12 Hour iPad Power Case protects your iPad while allowing you to recharge it, without carrying extra cables or equipment.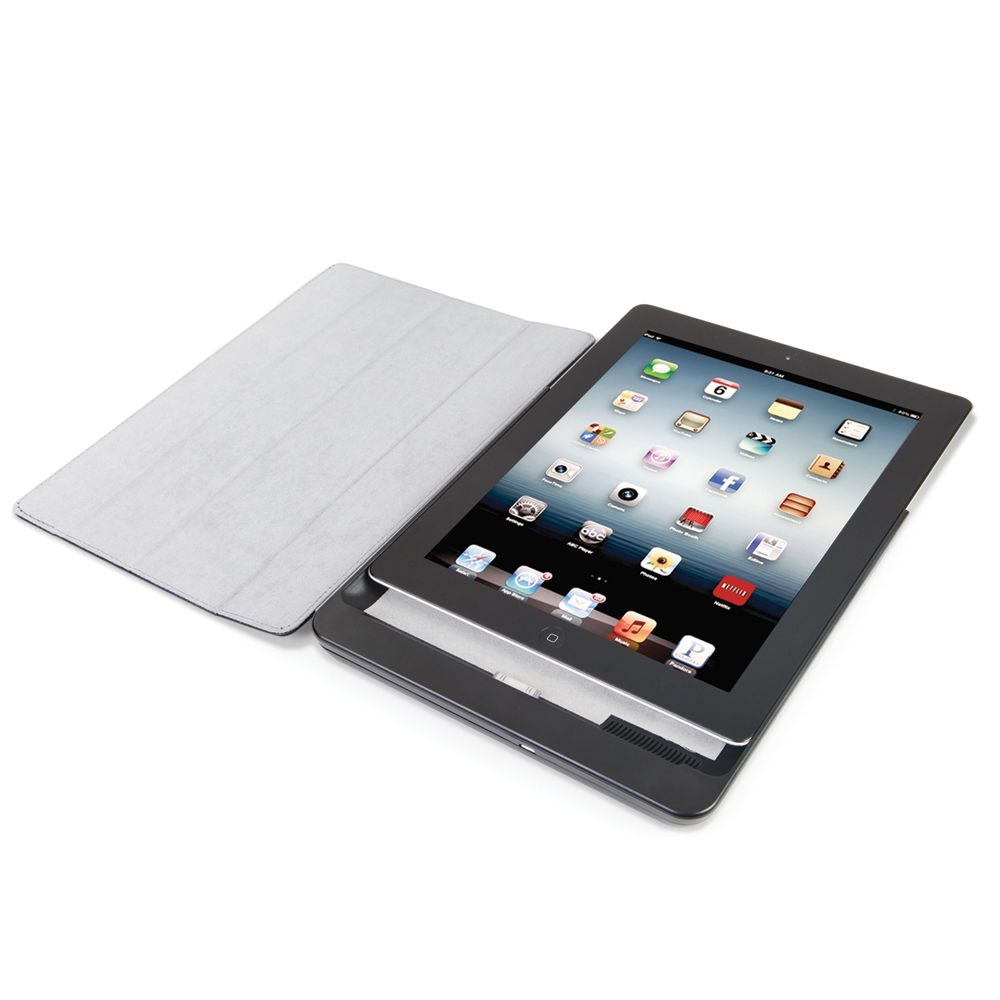 No need for bulky carrying cases; this iPad power case adds just a half-inch of thickness to your device, fitting 2nd and 3rd generation iPads perfectly. The soft suede-lined interior protects against scratches and dings, while the leather-like cover folds under itself, providing a landscape mode for stationary use.
Don't need battery power right now? Not a problem; the battery feature can be turned off when not necessary. But when you do need a charge, say, on those long train or airplane trips where there are no power outlets, this iPad power case supplies up to 12 hours of backup power. The 13,500 mAh lithium polymer battery can sustain prolonged use, keeping you entertained without worrying about draining your device. LEDs indicate the charge remaining, and the included USB cable makes it easy to recharge the case once you've made it back to your computer.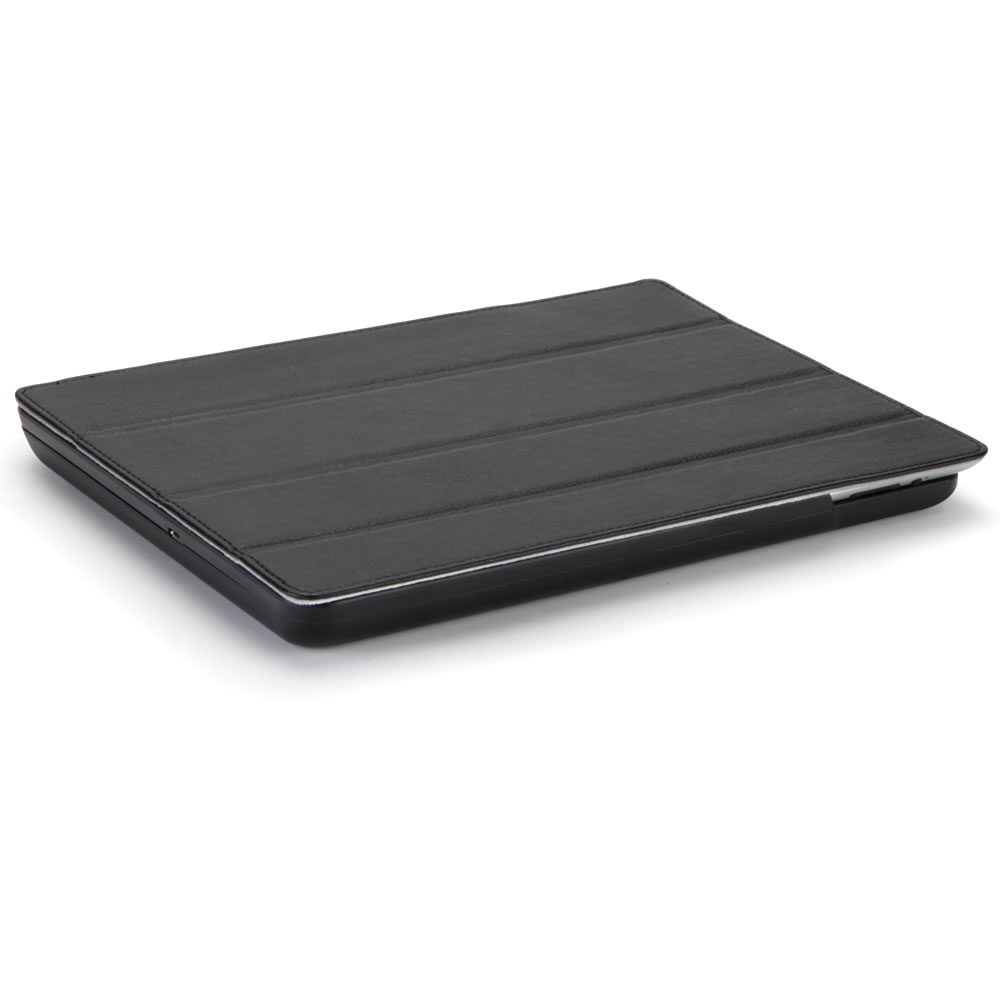 Keep your iPad looking like new and running anytime you're on the go. The 12 Hour iPad Power Case from Hammacher Schlemmer. It's extra power when you need it; extra protection when you don't.