Ichabod Crane never imagined he'd be the centerpiece of your Halloween decorating plans. But now, with The 12′ Inflatable Headless Horseman from Hammacher Schlemmer, he'll be standing watch over all your Trick-or-Treat festivities.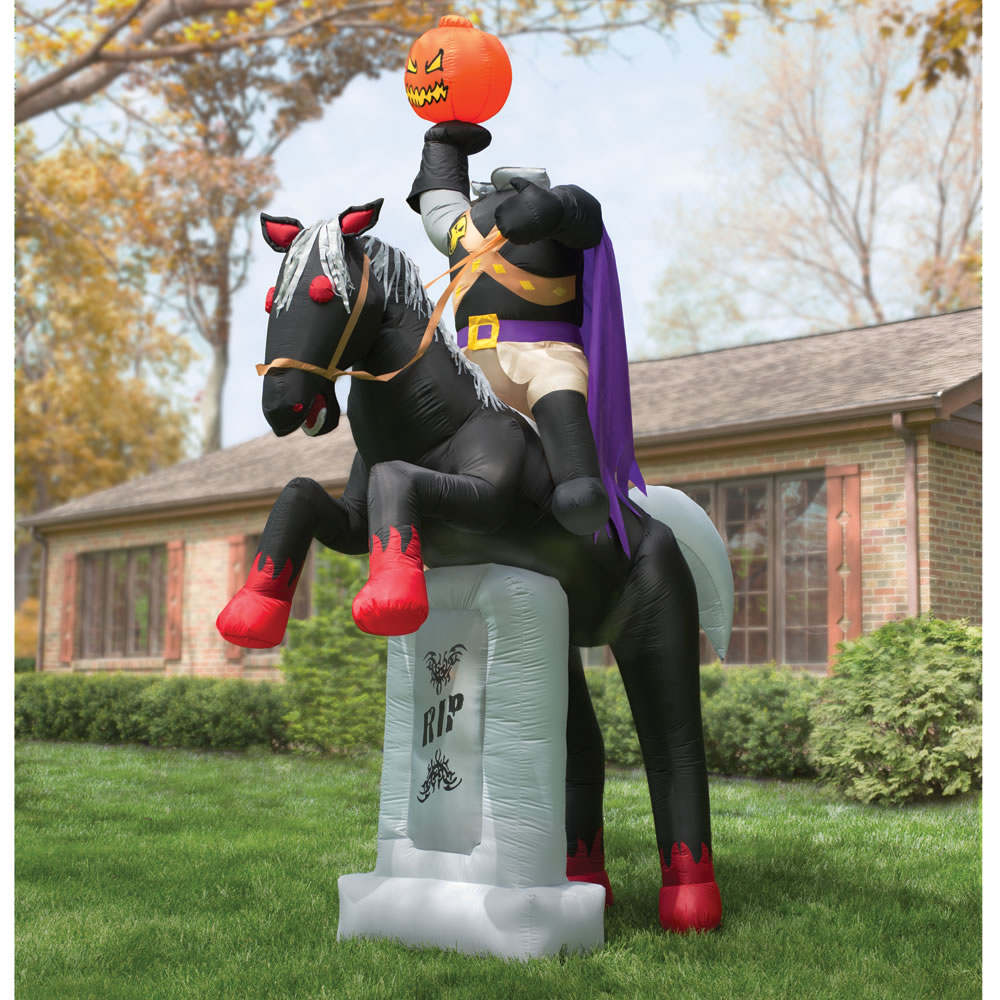 This is the 12′ tall inflatable headless horseman that creates an ominous presence in your own sequestered glen. Only available at Hammacher Schlemmer, the horseman is holding a pumpkin head in his hand and the gourd's infernal smile and slanted, ominous eyes suggest imminent malevolence while internal lights emit a creepy luminescence. The horse stands on its hind legs, its head turns eerily side-to-side, and it produces a bone-chilling whinny, portending malevolence in your Sleepy Hollow. The inflatable headless horseman and his horse stand over an illuminated gravestone that reads "RIP." Includes eight tethers and stakes for securing the display. Inflates in one minute with the included fan. Plugs into AC with a 5′ cord.
The Inflatable Headless Horseman stands 12′ H x 7 3/4′ W x 3 1/2′ D, and weighs 10 lbs. He's sure to make an impression on all who dare pass by.
12′ Inflatable Headless Horseman