Keep watch over your home this Halloween with The Gargantuan Inflatable Gargoyle from Hammacher Schlemmer.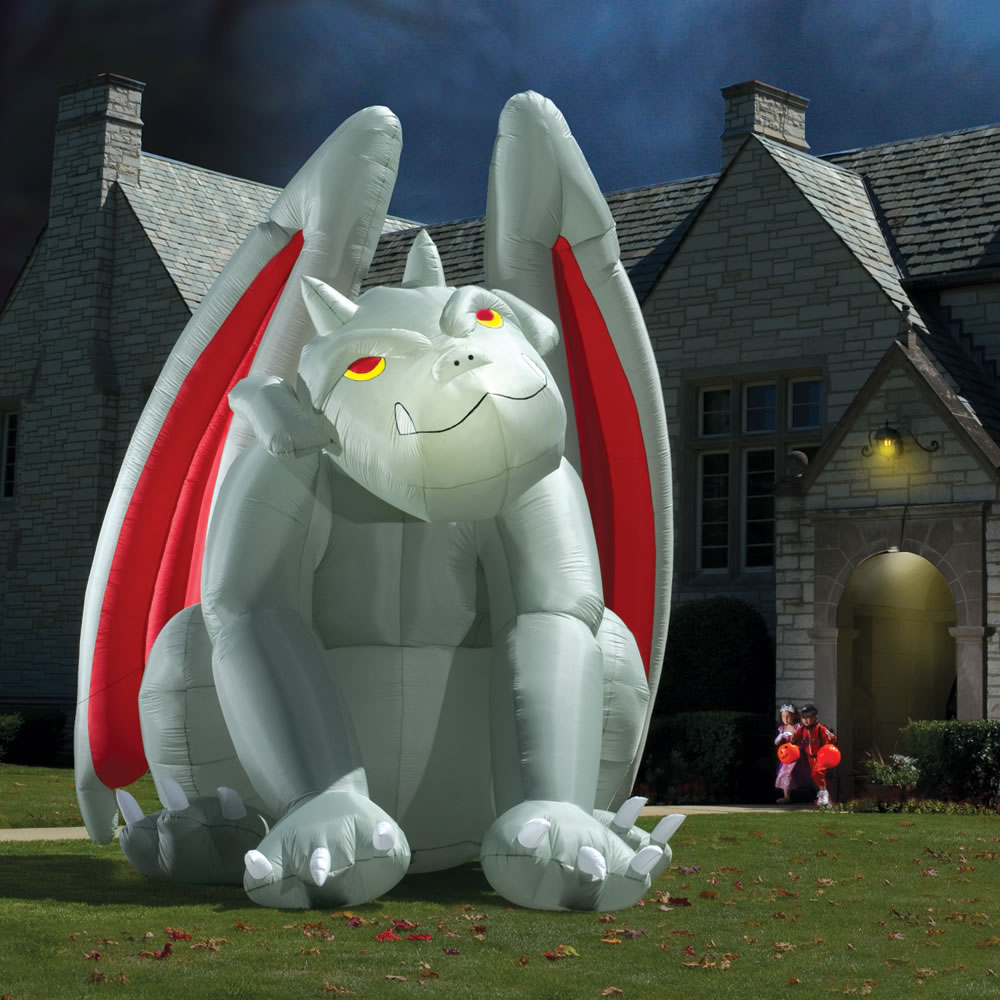 This is the 15′ inflatable gargoyle that towers over visitors at a Halloween yard display. Keeping a nightly vigil like a loyal hound, the gargoyle squats on powerful clawed hindquarters and forefeet and moves its massive 3′-wide head 60º back and forth, providing a clear demonstration to n'er-do-well spirits that this yard possesses a preternatural presence demanding respect. With red and yellow eyes shaped by furrowed brows, its upturned snout, twin horns, and classic underbite suggest a less-malevolent temperament than its Medieval predecessor. Four integrated 7-watt light bulbs rated for 3,000 hours of operation illuminate the gargoyle from within, providing a hint of sentience that ensures the attention of the curious. Made from the same strong, light, and durable polyester material used in modern nautical sails, the gargoyle remains firmly fixed to the ground with included stakes and tethers. An included air blower plugs into AC with a 6′ cord to provide constant inflation in less than 10 minutes.
Ever vigilant, The Gargantuan Gargoyle measures 15′ H x 11′ W x 11 3/4′ D, and weighs 9 1/2 lbs.