The Powered Pumice Stone from Hammacher Schlemmer has become a customer favorite for quickly and gently removing dry, rough, calloused skin from the feet. "G.M." in Carlsbad, CA says:
"I am delighted with your product. It is so easy to use, fast, and my feet now not only look great, but also feel so smooth. This is after only one use – talk about instant gratification. I love this machine!!"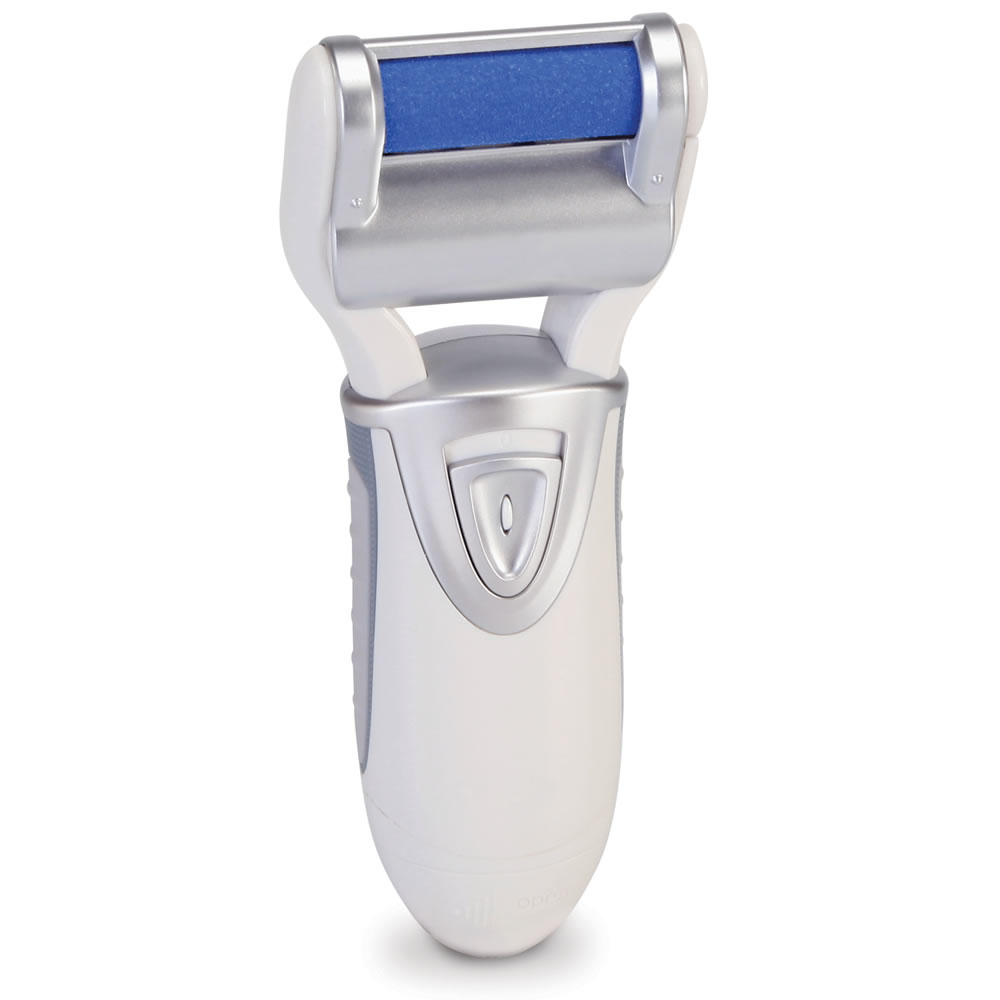 About the size of an electric razor, The Powered Pumice Stone fits comfortably in one hand for easy maneuverability. Its unique rollers spin at 1800 rpm, buffing away hard jagged skin for salon-quality results. According to Susan in Edmonton:
"I've always had problems with dead skin on my feet – I was constantly filing my feet. Then I discovered this little beauty. It works very, very well at removing the dead skin on my feet. I have already thrown out all of my foot files, as this is all I will need from now on!"
Don't pay for extensive salon treatments anymore, when you can get smoother, softer feet at home, with The Power Pumice Stone.