New York, NY, October 23, 2012- Continuing its 164-year history of offering the Best, the Only, and the Unexpected, Hammacher Schlemmer introduces The Fashionista Christmas Tree, an artificial tree in the shape of a couturier's dress form.
Available exclusively from Hammacher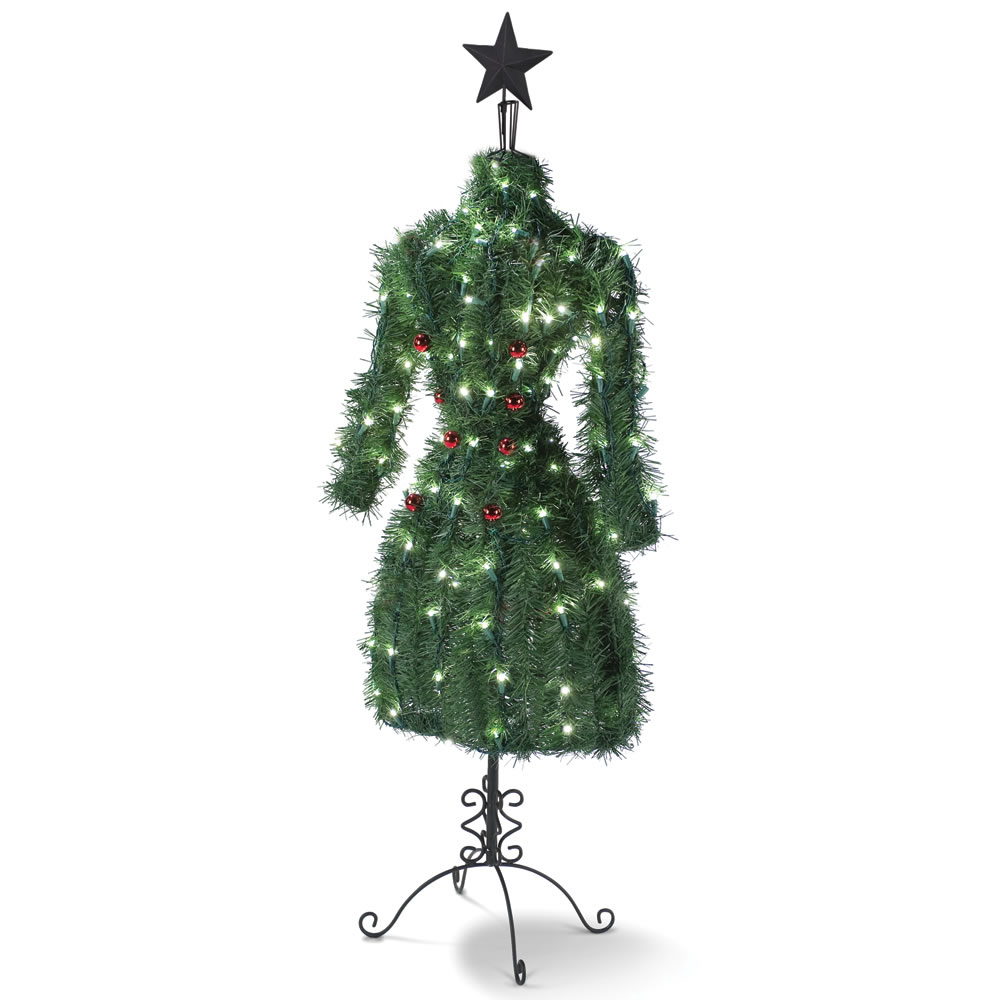 Schlemmer, The Fashionista Christmas Tree eschews the geometric lines of typical trees and is tailored to the shape of a three-dimensional mannequin, a form more common to department store windows and fashion designers' studios.
"The Fashionista Christmas Tree allows one to celebrate the holiday season in an elegant, fashionable manner, while still providing a way to display traditional Christmas decoration," explained Hammacher Schlemmer's General Manager Fred Berns.
The dark-green needles wrap tightly around the high collar, along the torso and arms, and across the hoop skirt, evoking memories of traditional Christmas conifers while accentuating the curves of the dress form.
The Fashionista Christmas Tree is pre-strung with 150 LEDs that glimmer through the evergreen foliage from the shapely torso past the perfect size-four waist, and eight removable, iridescent globe ornaments cast a ruby-red hue while leaving room for personal holiday trimmings.
Topped with a matte-finish metal star, The Fashionista Christmas Tree has a 15″ hem that leaves ample clearance for gifts.