Whether it's a summer thunderstorm, wintertime blizzard, or devastating hurricane, being without power is a major inconvenience. Gain peace of mind with The Solar Power generator form Hammacher Schlemmer.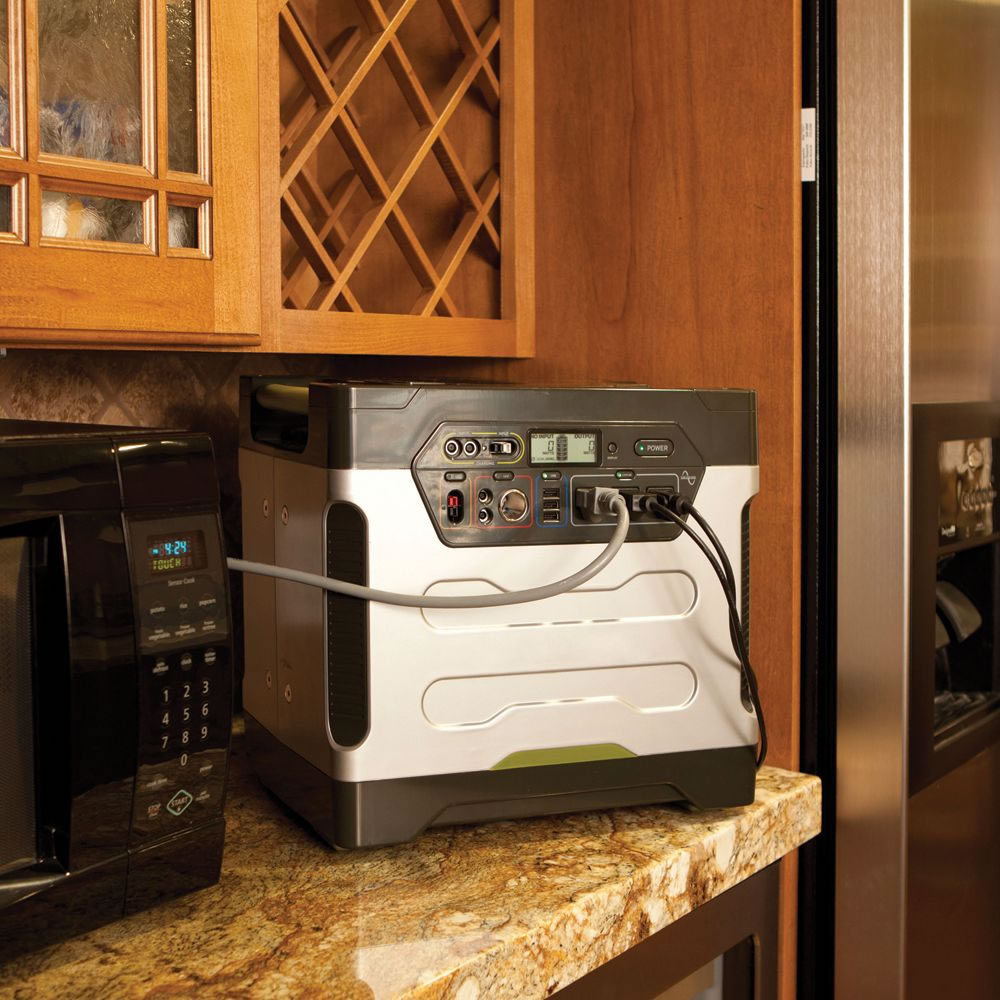 This is the generator that's powered by the sun and provides emergency electricity for any home appliance. Unlike noisy gas or propane generators that produce noxious fumes, this advanced model is silent and provides zero-emission back up power without relying on volatile fuels. When fully charged, the 1250-watt battery powers a refrigerator for up to four days, a television for 35 hours, or a laptop for up to 30 hours. Two 30-watt monocrystalline solar panels charge the generator to full capacity in 20 hours of direct sunlight and they connect to the unit via 8′-long cords, allowing the generator to be used indoors while the solar panels collect sunlight outdoors. An integrated LCD panel shows the wattage coming into and going out of the generator and displays the amount of power left in the generator's battery. Up to eight solar panels (two included; additional panels sold below) connect to the generator at once to accelerate recharging or provide endless power to a refrigerator or any appliance. Also recharges via AC in 16 hours to ensure preparedness before a power failure.
The Solar Power Generator lets you remain comfortable inside, until your electricity can be restored. Don't brave the weather without one!