The Largest Water Filtering Dog Fountain is the solution to the constant refilling of the standard water dish. Because big dogs, or multiple dogs, drink a lot of water, just like they consume lots of food. And with its 3-and-a-half gallon capacity, this fountain means fewer refills for you, and more clean water for your pets.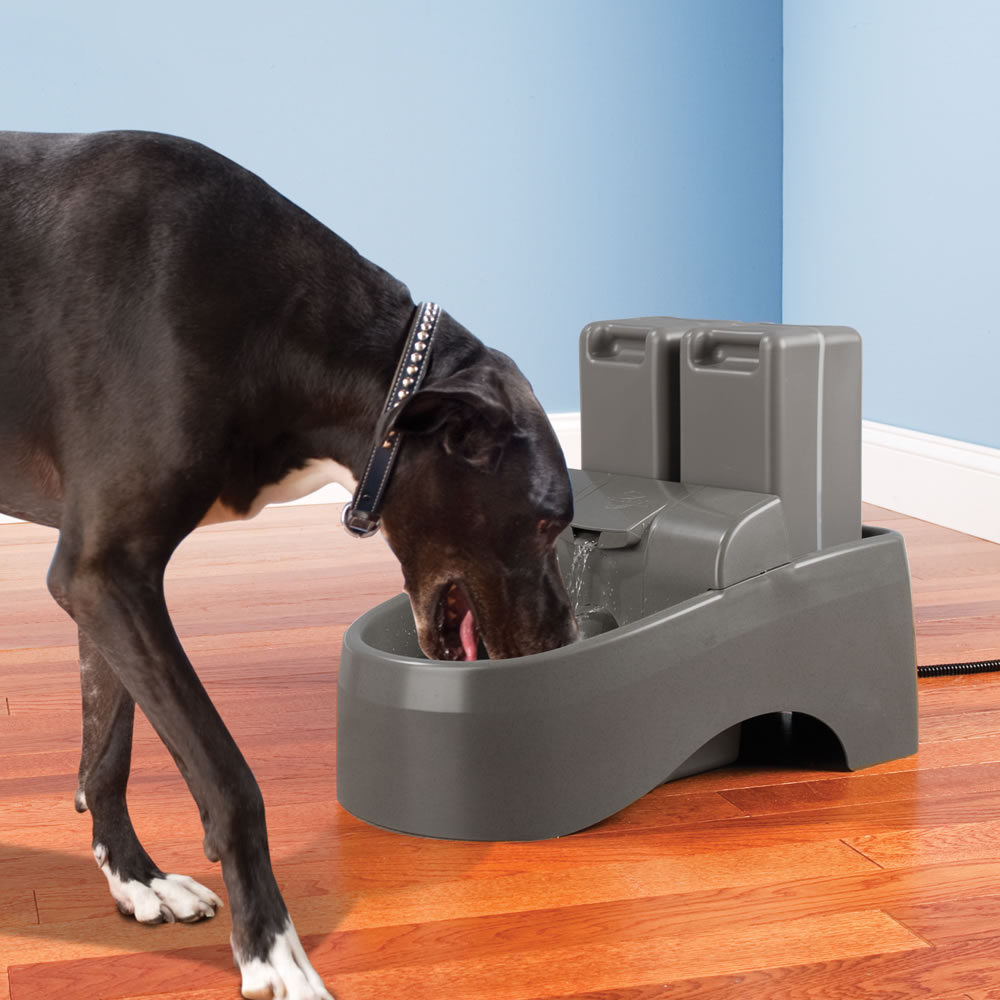 Dogs, like humans, need clean fresh water. And the more they drink, the healthier they are, as water consumption can reduce their risk of kidney disease and urinary tract infection. This canine fountain has a double filter system to keep fresh water flowing. A pre-filter gets rid of large debris, such as dog hair and food crumbs, while the 3-stage charcoal filter removes impurities, leaving the water tasting and smelling fresh. The AC-connected pump not only keeps water circulating, but the sound of trickling water from the filtering dog fountain attracts pets to drink more. And more water means healthier animals.
Dishwasher-safe basins and reservoirs are made of UV-resistant plastic, so the fountains can be used both indoors and out. Be sure your dogs are always well-watered, without you having to continuously fill water bowls, with The Largest Water Filtering Dog Fountain.