The Dirt Detecting Radio Frequency Roomba, found only at Hammacher Schlemmer, is the floor-cleaning robotic vacuum you can schedule or launch without being in the same room. Just transmit signals with its remote control that go through walls and ceilings that tell the Radio Frequency Roomba when to clean, or command it to get started on cleaning the room it currently occupies, from up to 25 feet away.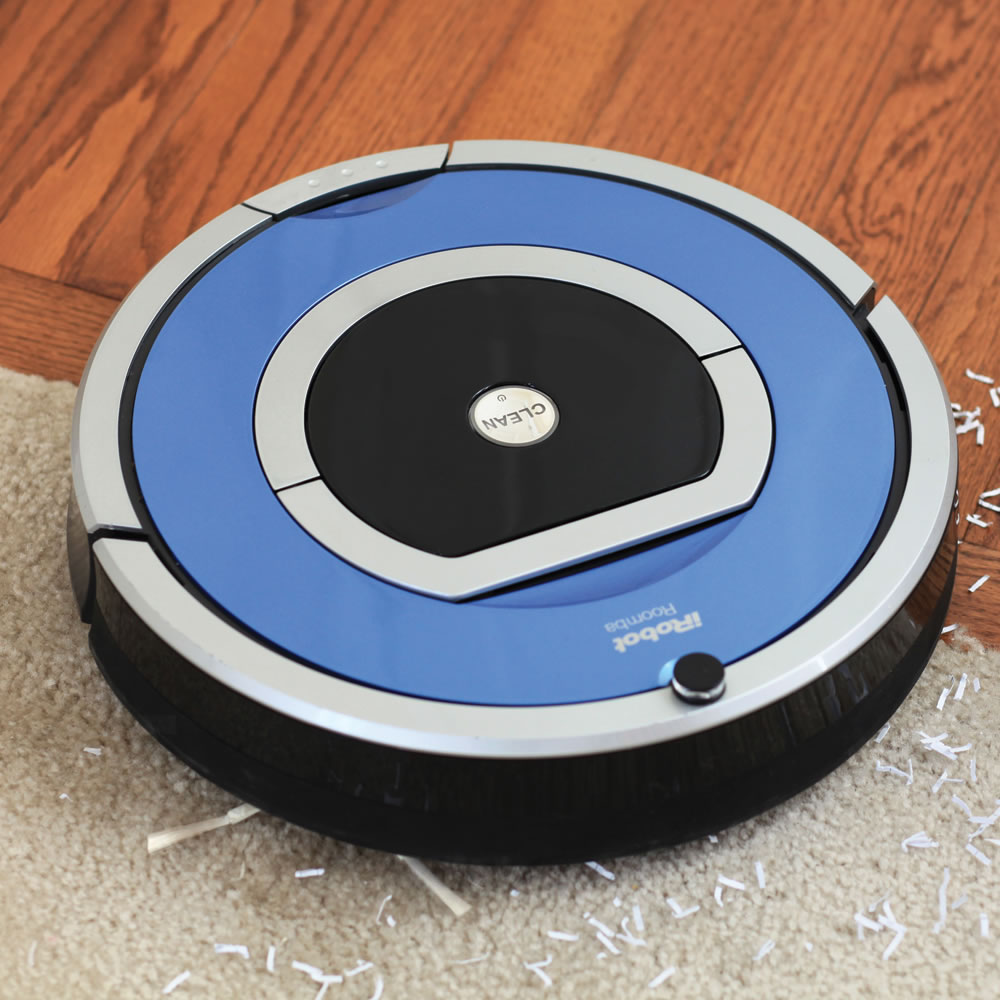 The cleaning head on this Roomba 790 adjusts automatically from bare to carpeted floors, leaving dust, dirt, and pet hair no place to hide. Made by iRobot, developers of tactical reconnaissance robots for the U.S. military, Roomba 790 uses sensors to navigate around furniture and stairs, and clean under beds and along walls. The efficient back-and-forth motion is the product of its careful analysis of the room to determine the best cleaning path. Sensors determine when the vacuum is working hardest, so it can concentrate on areas more heavily soiled. When the battery gets low, Roomba simply returns itself to the charging base and re-energizes.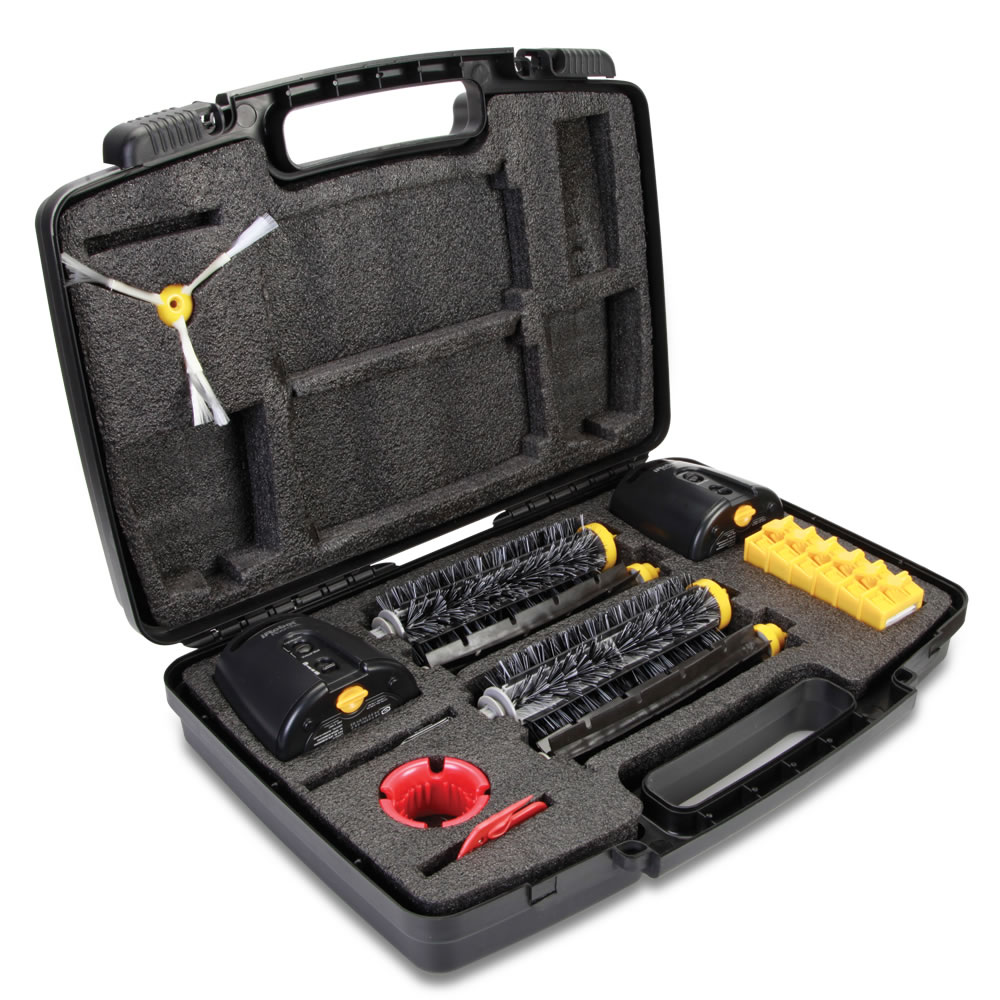 Amply accessorized with 6 extra HEPA filters, 5 extra brushes, and 2 Virtual Wall lighthouses to confine it to a single room, all packed in a convenient carrying case, the Dirt Detecting Radio Frequency Roomba is the all-in-one vacuuming dynamo you need to tackle your biggest household chore.