It's happened to us all. You jump out of bed when you see the clock strike 7am. You're half an hour late. A hurried shower, an unmatched choice of clothing, and you rush out the door and speed off. It's about halfway to the office, or your first class, when you wonder: Why aren't there more cars on the road? And as soon as those words hit your brain, you realize. It's Saturday!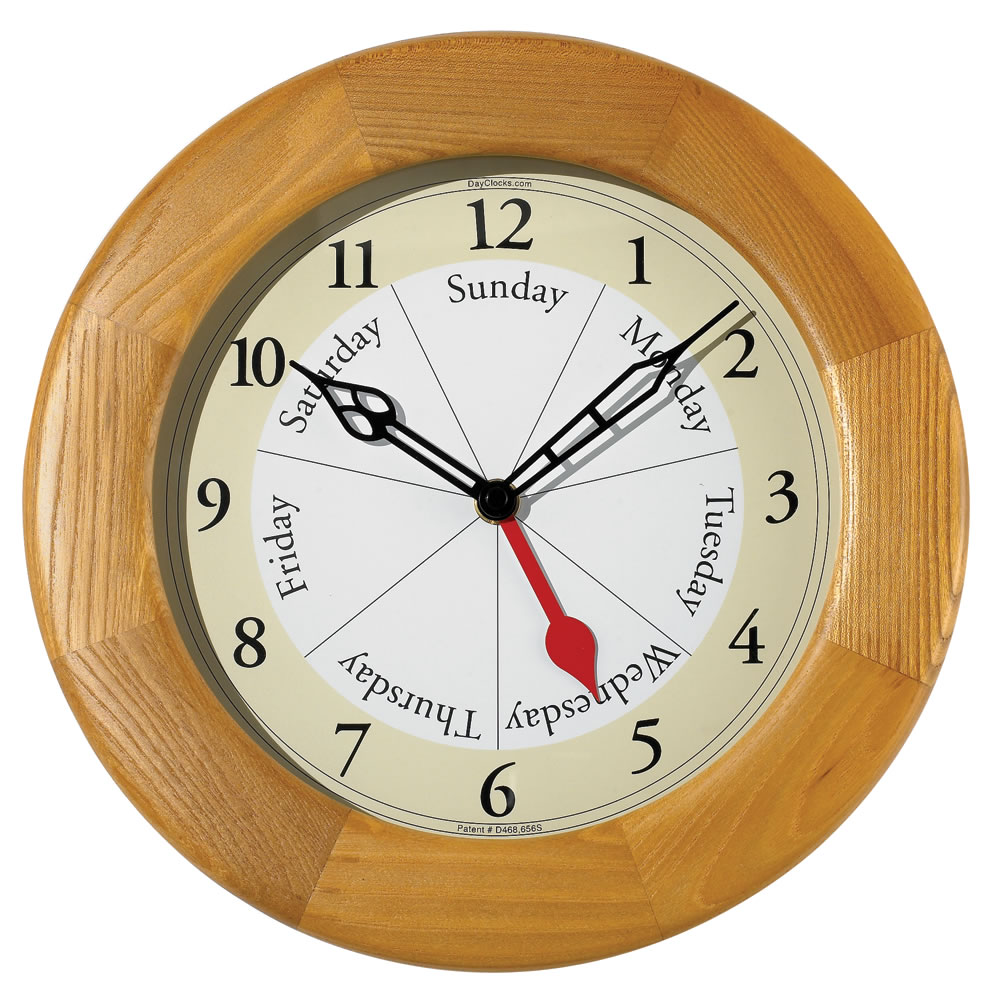 The Day of the Week Clock from Hammacher Schlemmer would have stopped you at the door. This oak-framed time piece not only keeps accurate track of the hour, it also features a continuously moving third hand that tells you what day of the week it is. A quick check of the red hand lets you know if you should be donning your Sunday best, or business attire.
When the cold, dreary Winter weeks bland into one another, don't be lulled into a time warp. Be sure you know your Wednesdays from Thursdays, with The Day of the Week Clock.