The Thinnest Credit Card Wallet from Hammacher Schlemmer has the capacity to hold 20 cards, doubling the number of cards a typical wallet can hold, allowing it to be much more comfortable when carried in a pocket.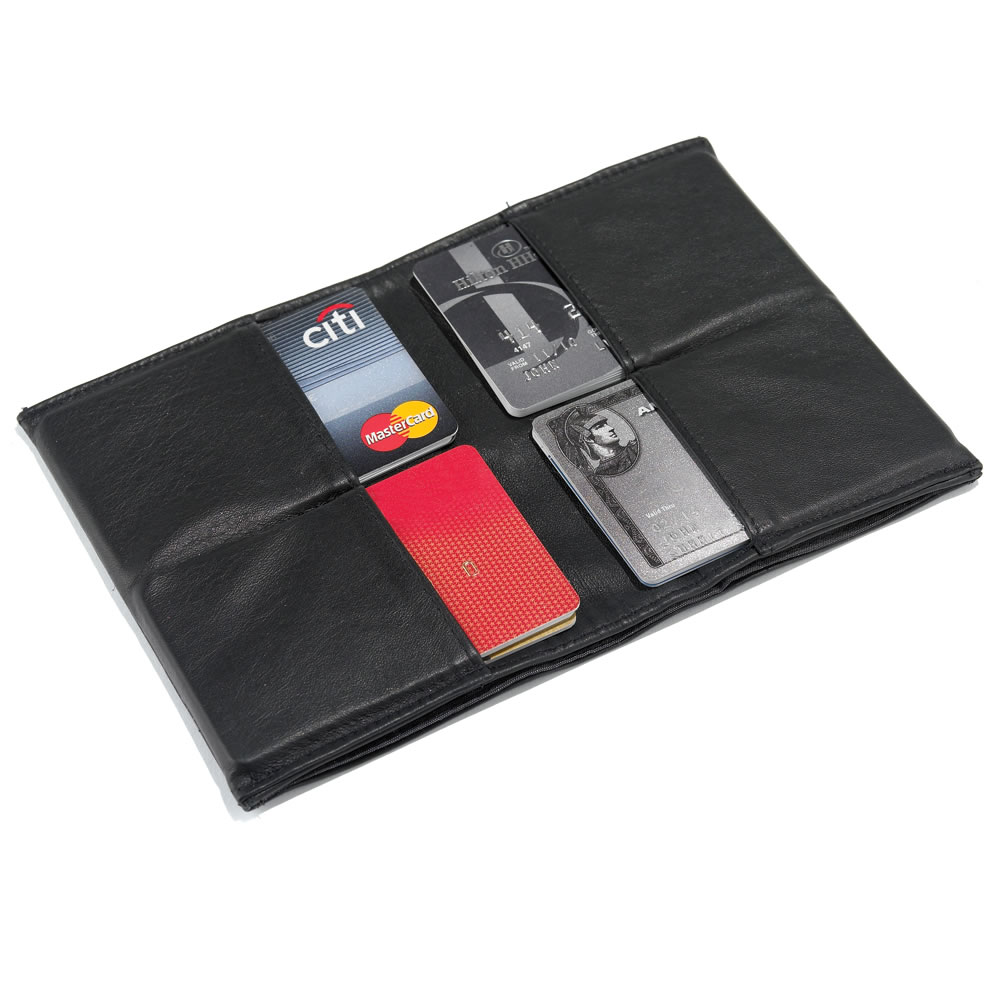 Never again to leave its user off balance due to over-stuffing of the posterior pants pocket, this credit card holder has four pockets that are hinged so as to nest together into a neat, efficient space. Even with all four chambers holding their max of 5 cards each, the wallet still collapses to just about one half inch, while flexing at its breaks for seating comfort. Two slots within the wallet's interior accommodate cash and receipts.
Handmade in the U.S., the wallet is made with both a soft, full-grain cowhide leather interior and exterior. Stop fidgeting in your seat because you've overloaded your credit card holder. Get The Thinnest Credit Card Wallet.