"This insole is better than any other over the counter support insole I have tried for plantar fasciitis–may even be better than my $300.00 orthotic!"

– On My Feet A Lot, in Canada
When someone refers to himself as "On My Feet A Lot", you're assured he knows what feels best for his feet. That's strong praise for The Plantar Fasciitis Insoles from Hammacher Schlemmer.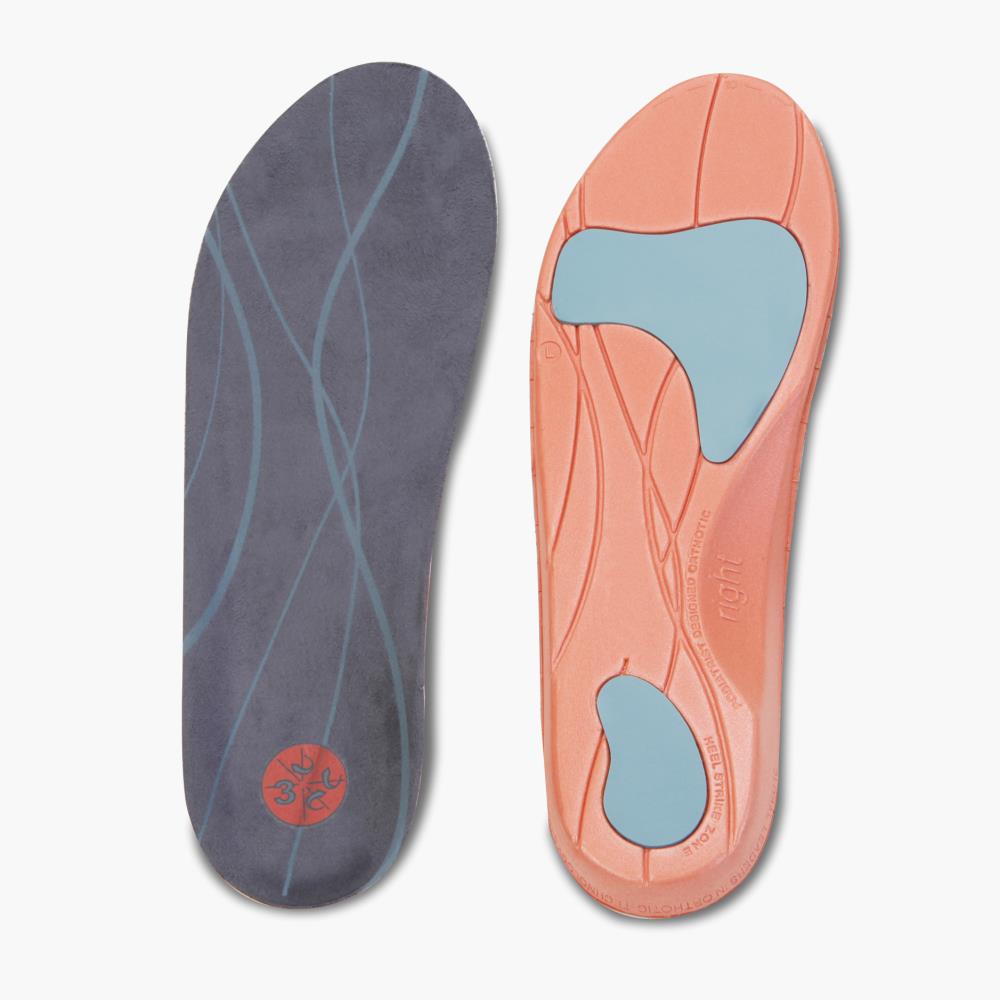 These are the orthotic insoles that realign feet to a neutral position to help combat the painful effects of plantar fasciitis. Recipient of the prestigious American Podiatric Medical Association's Seal of Acceptance, the lightweight EVA insoles use a 4º rear foot wedge that encourages a neutral foot position that prevents excessive pronation–when the heel bone angles inward–a determining factor in the development of plantar fasciitis. Extra cushioning in the forefoot and heel provides added shock absorption. Contoured around heel and arch to achieve 100% foot contact, these plantar fasciitis insoles can be trimmed in the forefoot for optimal fit inside casual, dress, or athletic shoes without impeding daily activities.
Insoles are available in Sizes S (Men's 5 1/2-7; Women's 6 1/2-8), M (Men's 7 1/2-9; Women's 8 1/2-10), L (Men's 9 1/2-11; Women's 10 1/2-12), XL (Men's 11 1/2-13).
Another satisfied buyer, Nanny in  New York, says "These insoles are working very well for me. I will be getting another pair so I don't have to keep changing to a different pair of sneakers."
Isn't it time you did your feet a favor, too?
The Plantar Fasciitis Insoles, from Hammacher Schlemmer