A live Christmas tree is the best way to bring the freshness of the outdoors into your home. Hammacher Schlemmer makes that much simpler for you by shipping a fresh cut Fraser fir direct from a farm in North Carolina to your door.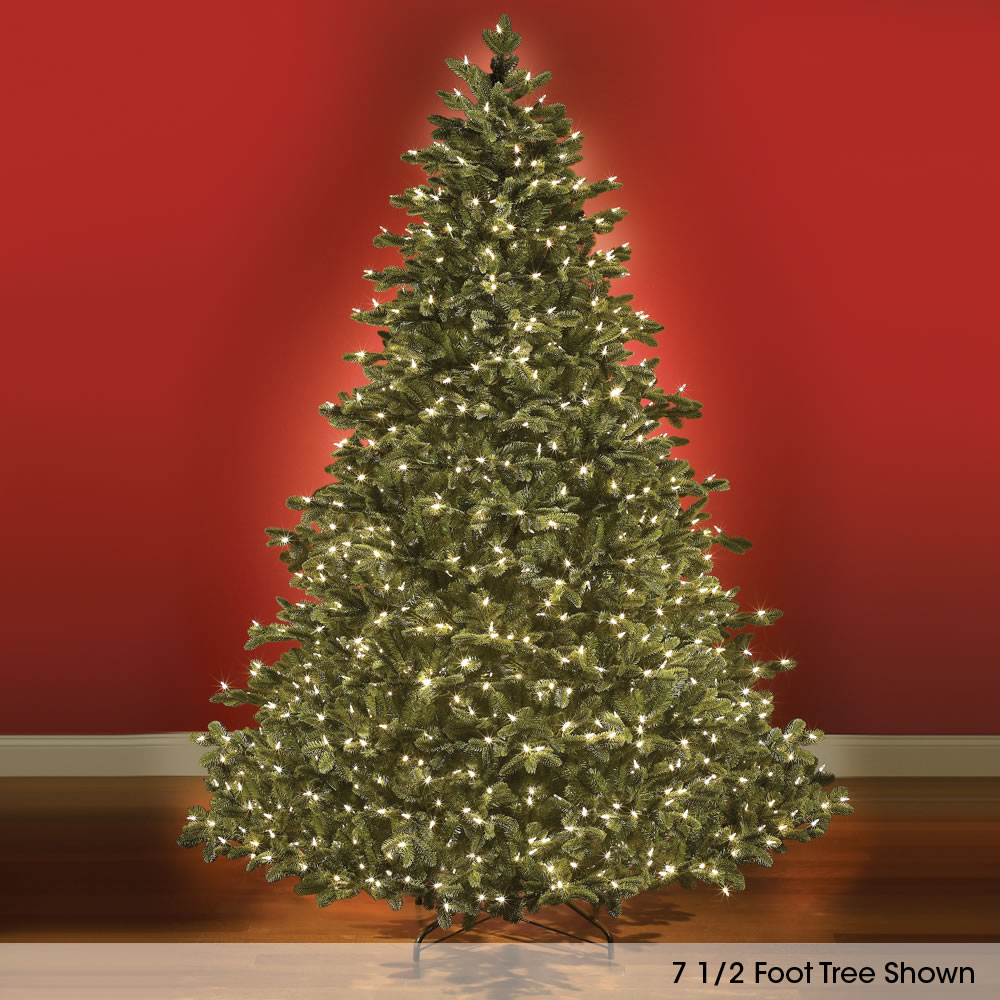 It's quite simple. First, you select the appropriately sized Christmas tree for your home. Choose the height, ranging from five to nine feet, and specify if you'd prefer a Christmas tree that is full, or slim. Then, tell us what week you would have us deliver your tree, from the week beginning November 11, to the week of December 16. Then all you need to do is bring the Christmas tree decorations out of the storage room  in time for your beautiful live Christmas tree to arrive!
Save yourself a trip to the nursery this year, and let Hammacher Schlemmer ship a fresh cut live Christmas tree to your home for the holiday season.