The Caller Announcing Large View Telephones from Hammacher Schlemmer both show you, and tell you, who has dialed your number. A large LCD screen, 50% larger than standard phones, clearly shows the name and number of incoming calls, while an audible feature announces each caller by name.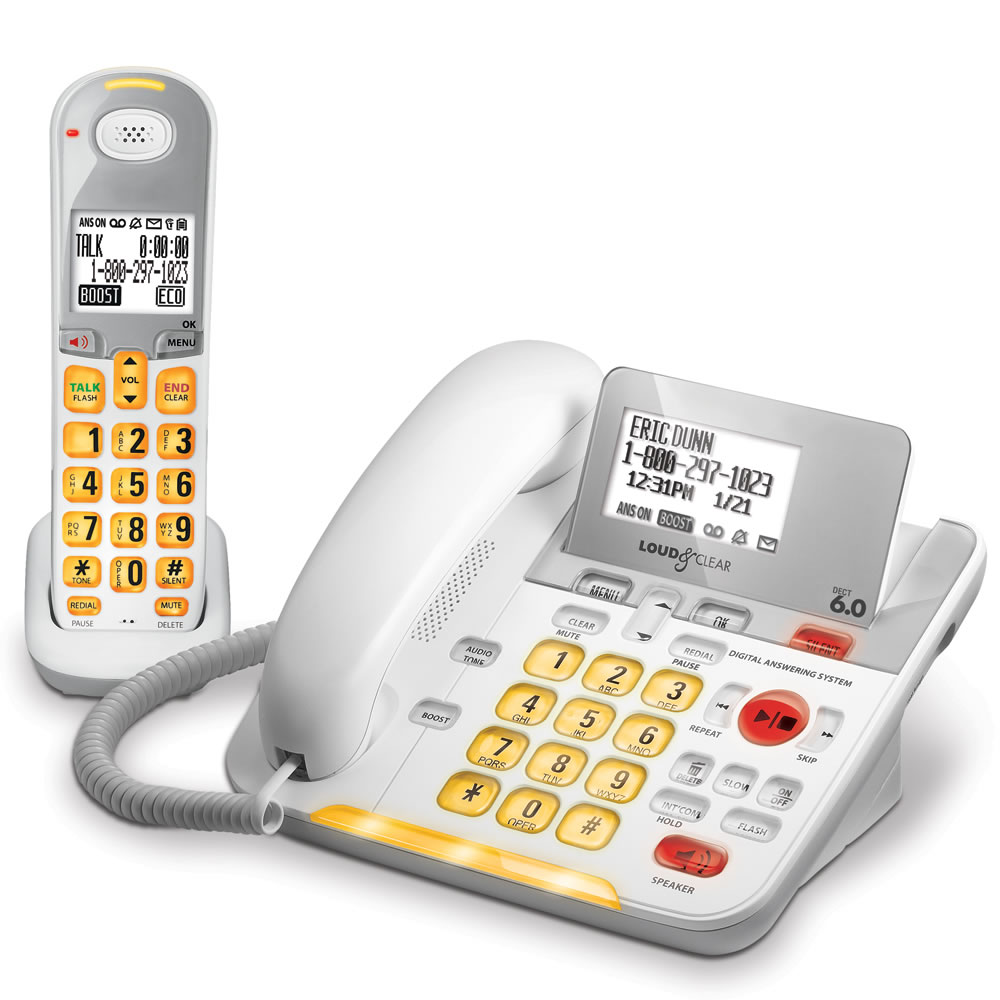 Oversized buttons on the base unit and handheld phones are backlit for clear viewing, while flashing LEDs provide alerts for incoming calls and voice messages. (*Caller ID and voicemail require subscription with telephone company.) The handset has an amplified earpiece, boosting high-frequency sounds up to 30 db, while being compatible with all inductive coupled hearing aids, further enhancing clarity.
Extra features include a 200-number memory for storing emergency and often-dialed numbers, and a DECT band that avoids frequencies used by other cordless phones, resulting in interference-free calls. Even in power outages, your base unit phone still allows emergency and speed dialing functions, as well as allowing incoming and outgoing calls. The Large View Telephone supports up to 11 additional handsets, for a total of 12 with the handset included.
If you or a loved one have need for a larger phone display, with the added benefit of spoken Caller ID, then The Caller Announcing Large View Telephone will be a welcome piece of technology.