Youngsters don't need to know what Buckminsterfullerene means, they just need to see how much fun it is!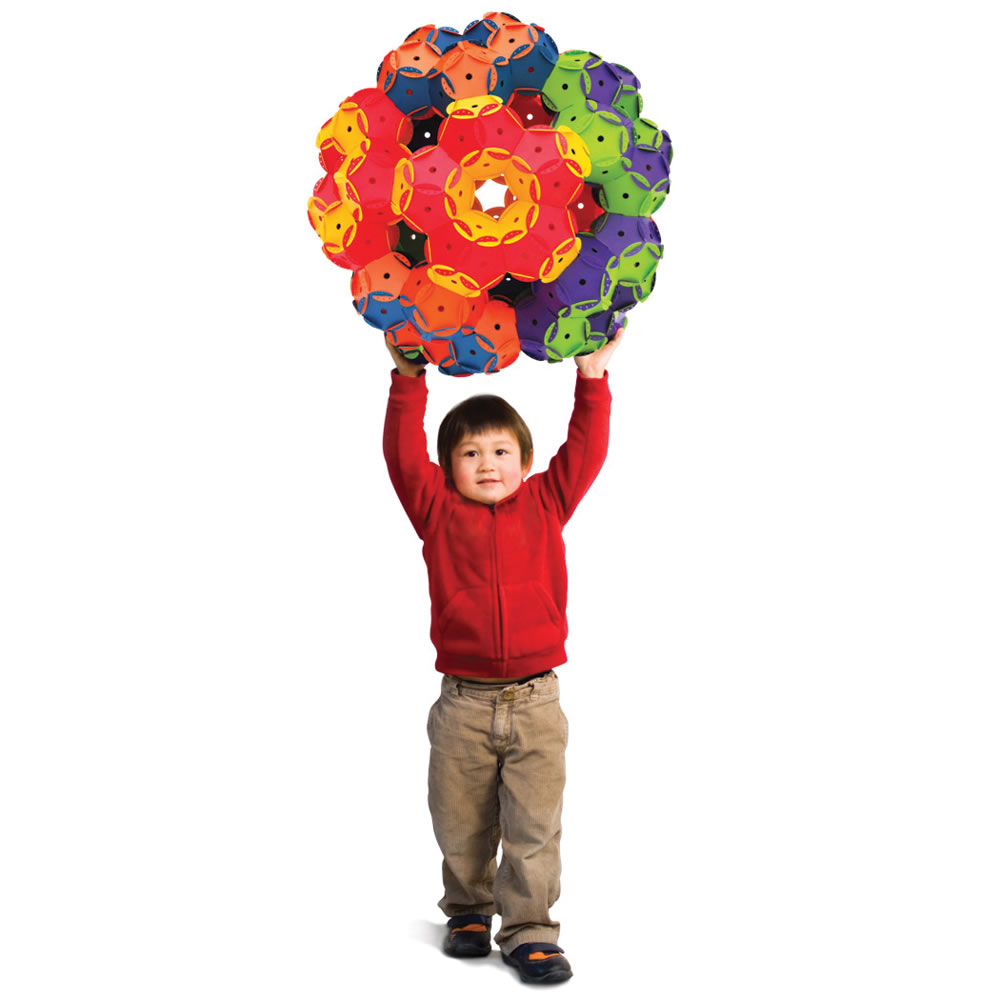 The Buckminsterfullerene Building Set from Hammacher Schlemmer  uses 540 pentagonal pieces to build a 30″-diameter sphere reminiscent of a Buckminsterfullerene molecule. Each 3 1/2″-diameter plastic piece has five slots that interlock with other pieces, forming 60 12-sided dodecahedrons, the basic building block of the set. Five dodecahedrons connect to form a "wheel" for a total of 12 wheels. Six wheels form the sphere's two hemispheres, which are connected as the final step of assembly, forming the vaguely familiar shape of the molecule named after renowned futurist Buckminster Fuller—similar in shape to a soccer ball.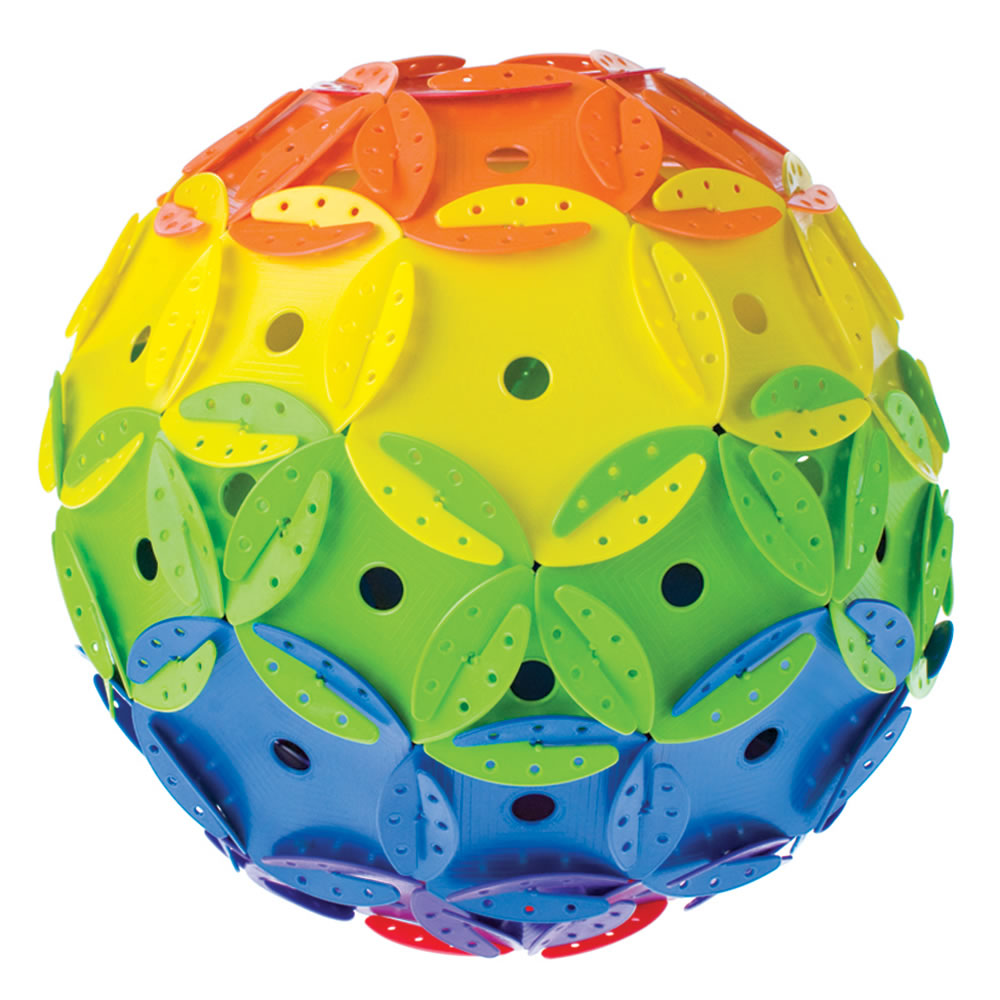 When a break from molecular chemistry is preferred, the pieces connect to create animals, robots, or other structures. The possibilities of The Buckminsterfullerene Building Set are as limitless as a child's imagination.