Extra! Extra! Read all about it! Someone special was born, and you want to commemorate the big day. The Complete New York Times Birthday Edition lets you do just that, reliving all the news that was fit to print, by one of the most iconic newspapers in our history.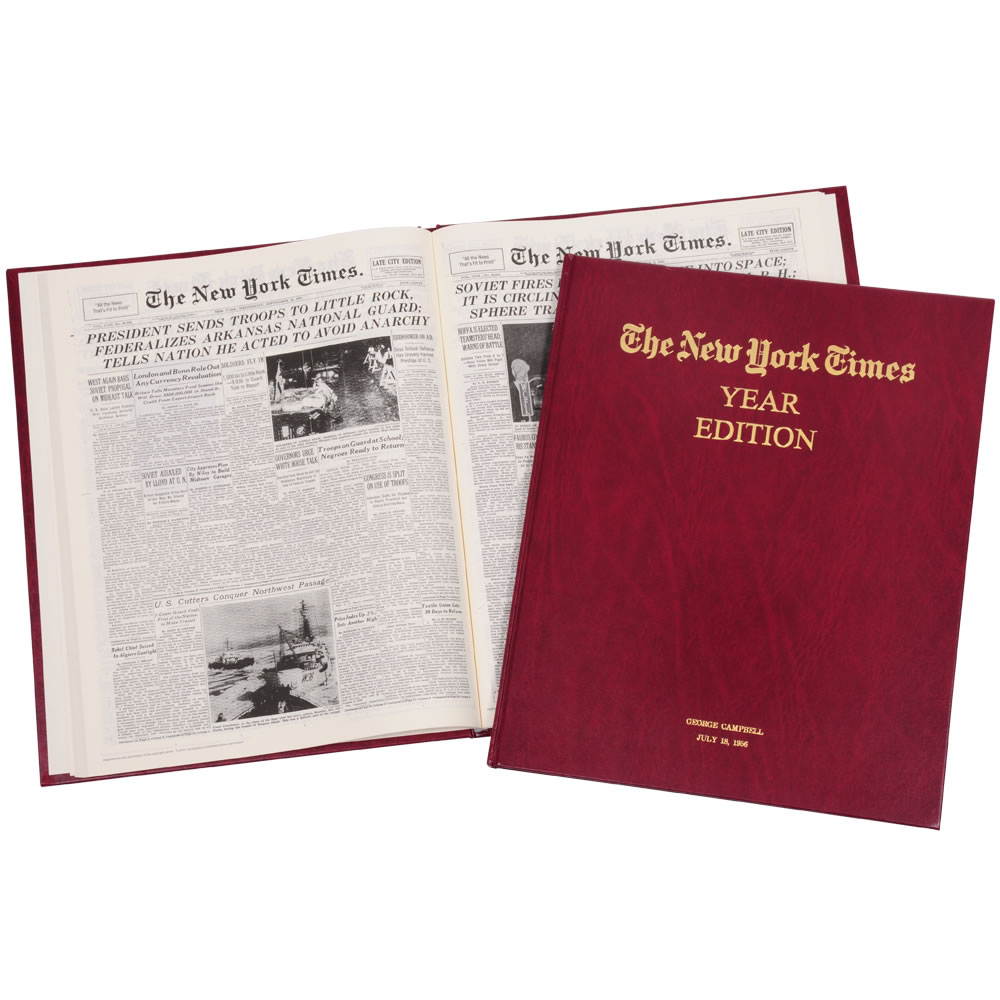 Just pick any date between 1880 and 2000, and your personal edition will be procured from the New York Times, including the headlines, body copy, editorials, advertisements, and want ads that made news that day. Also included will be 12 reprints of historic front pages from the year you've chosen to be highlighted. Your hardcover edition will come with the recipient's name, as well as "The New York Times" title, embossed in gold lettering across the cover. Editions will be between 60 to 100 pages, depending on just how busy of a news day you've selected.
Whether you have a newshound in your life, or a friend who's in love with the City that Never Sleeps, The Complete New York Times Birthday Edition from Hammacher Schlemmer is a cherished memento they'll revisit and relive year after year.