Does space-age technology matter when it comes to sunglasses? These are The Clarity Enhancing Bifocal Sunglasses, based on glasses created by NASA, that protect your eyes while simultaneously aiding their vision.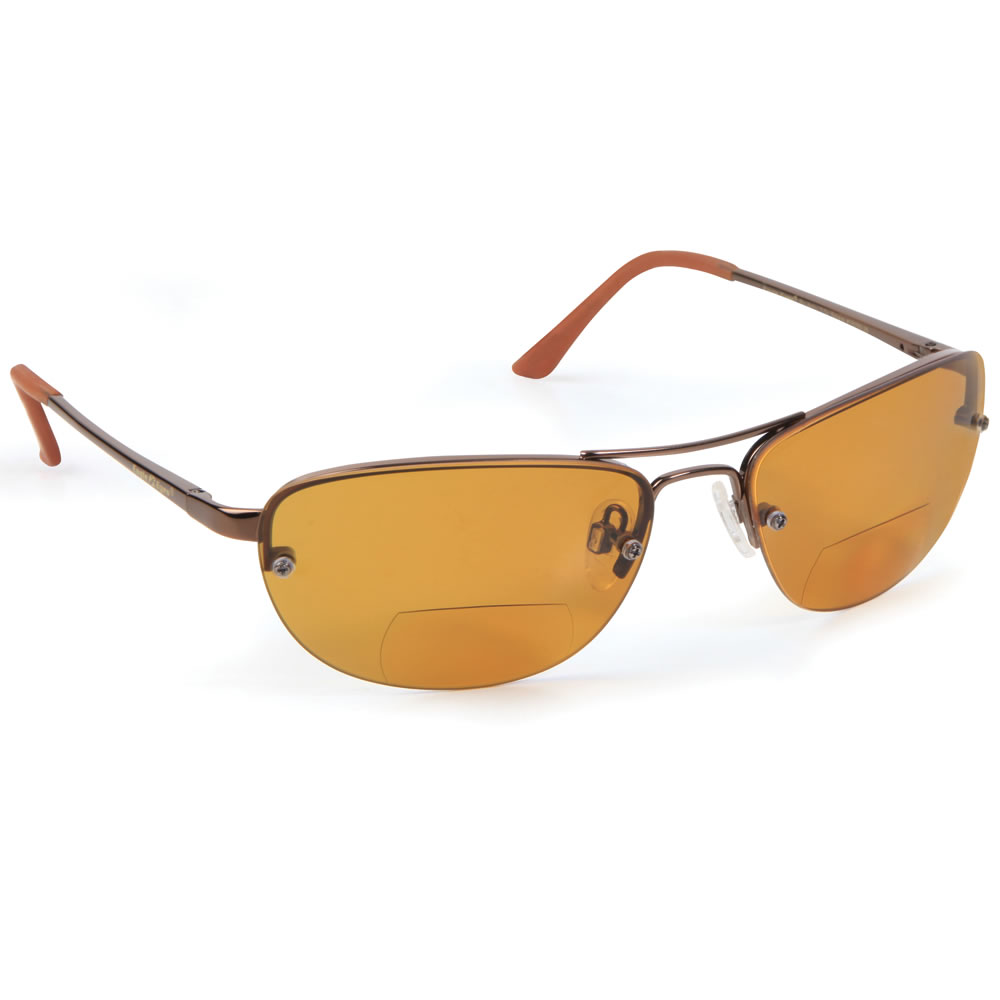 Using the technology NASA's Jet Propulsion Laboratory developed, these bifocal sunglasses filter the blue and violet light rays that can impair vision, yet they allow the green, yellow, orange, and red light rays that enhance sight to reach your retinas, allowing objects to appear more distinct, and diminishing distortion. While traditional sunglasses are darkening your vision, these enhance vividness whilst blocking 100% of harmful UV rays. When not protecting your eyes, they come with both a soft pouch and hard case for storing, so you can keep them safe as well.
You choose the bifocal diopters you prefer — 1.5, 2.0, or 2.5 — and with stainless nickel-silver gunmetal frames and adjustable non-slip nose pads, they'll look and feel as great as they perform. So don't darken your vision with regular sunglasses, sharpen it. With The Clarity Enhancing Bifocal Sunglasses from Hammacher Schlemmer.