October 16th is National Dictionary Day, and we at Hammacher Schlemmer want to be sure you're commemorating the occasion fully prepared. We have a number of products intended to educate and inform when stumbling across an unfamiliar locution.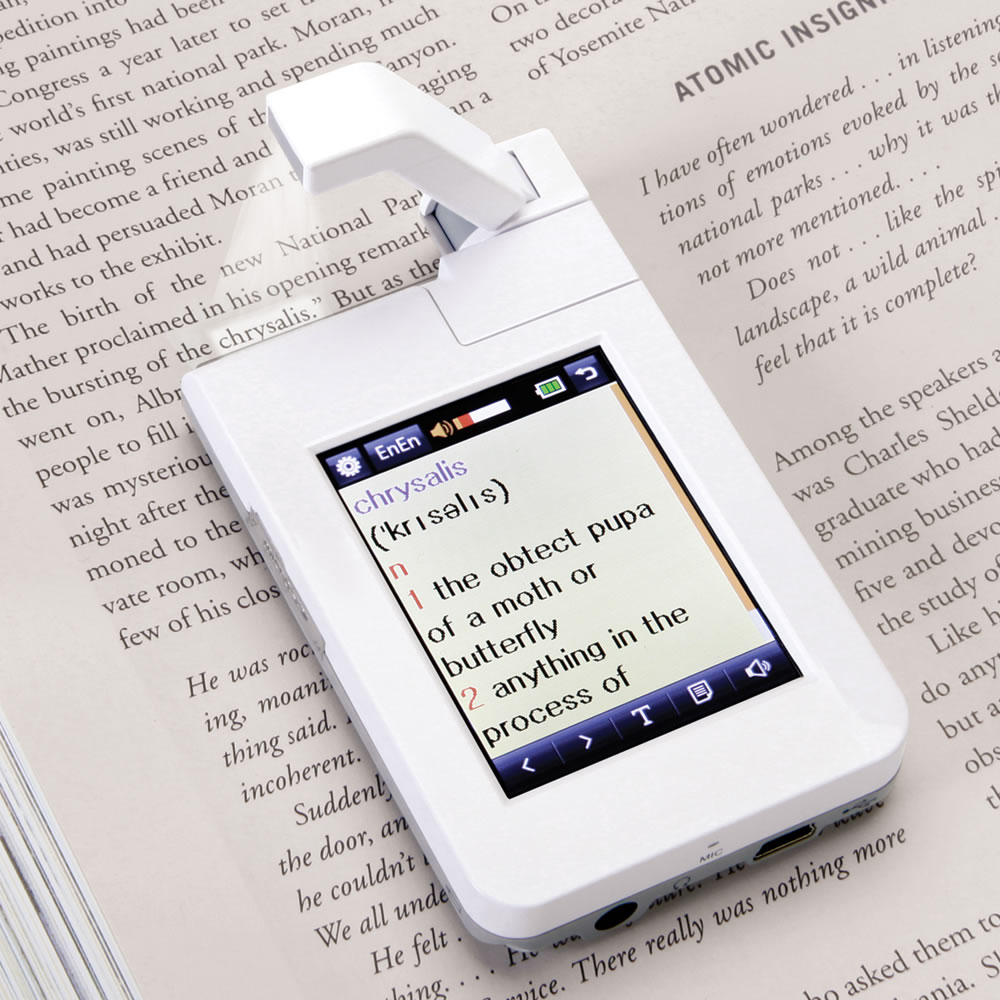 The Point and Click Dictionary slides easily over reading material, where its flip-up camera scans any word on the page with the touch of a button, then displays the definition on a 2.4″ color LCD. It provides meanings of over 500,000 words from the Collins English Dictionary, as well as translations from French, Italian, Spanish, and German.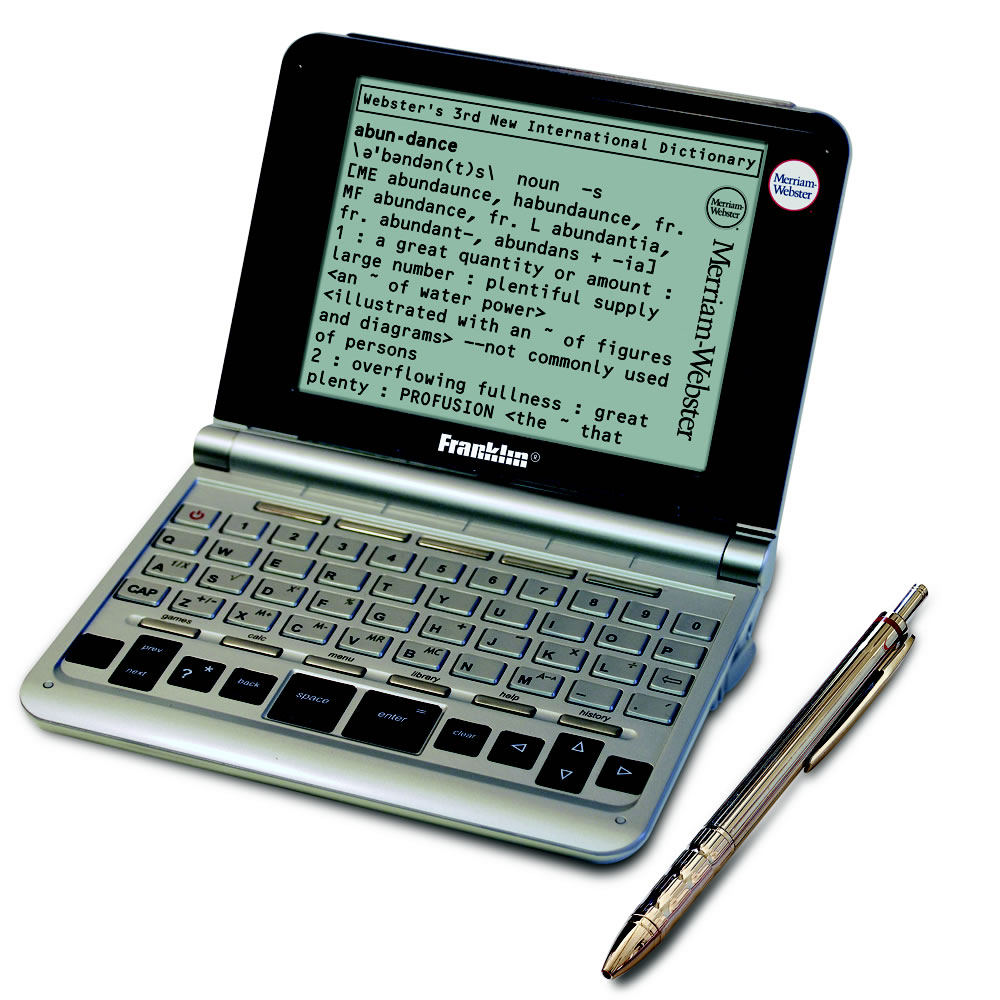 The Only Unabridged Electronic Dictionary is the carry-around version of the 2,662-page Webster's Third New International Dictionary, Unabridged. Instead of the 12-lb printed behemoth, this mousepad-sized device allows you to type in the word meaning you seek (either as written or phonetically) on the 64-key QWERTY keyboard, and receive definitions on a 4X3-inch screen. It even includes word games, a thesaurus, punctuation and style guides, and a one-year subscription to Webster's online version.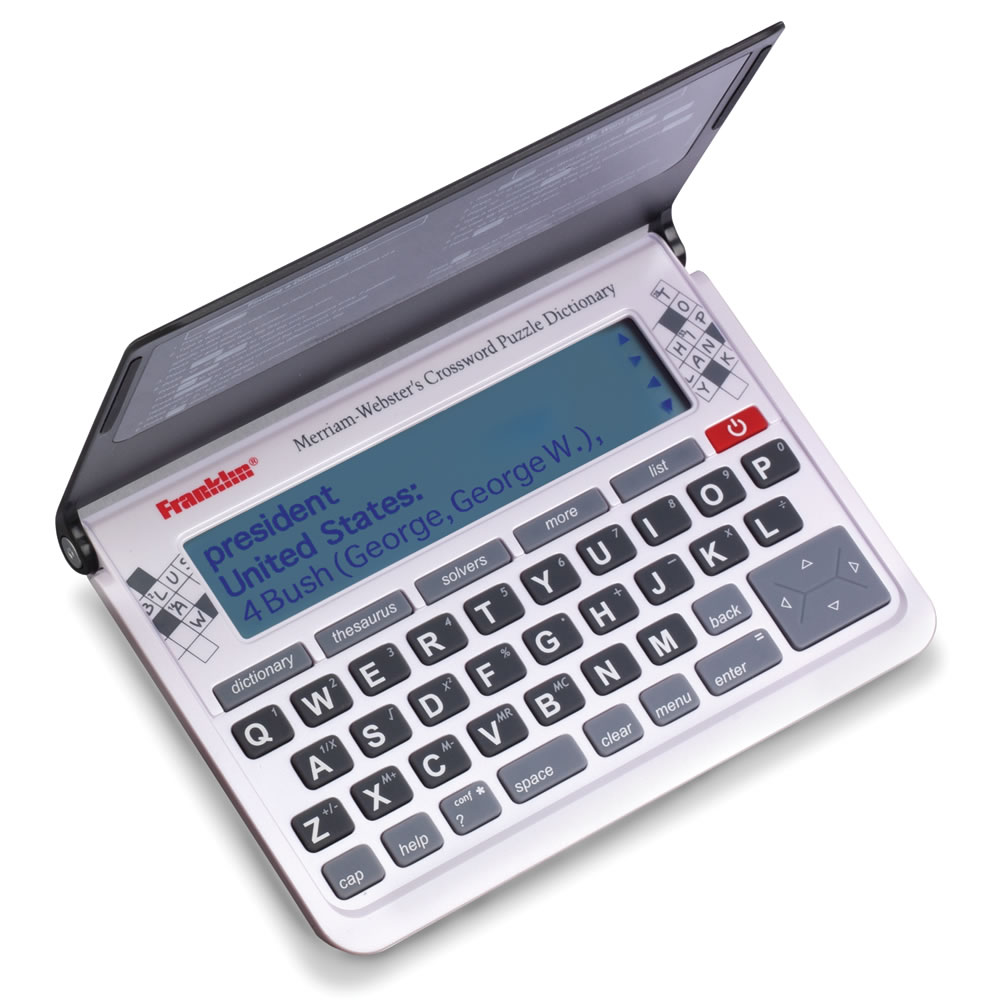 The Advanced Electronic Crossword Puzzle Dictionary also has a QWERTY keyboard that affords access to 325,000 clues and answers from the third edition of Merriam-Webster's Crossword Puzzle Dictionary, making the most difficult of Sunday puzzles a breeze. Question marks replace those letters you've yet to identify (such as id??t??y), giving the dictionary further parameters for narrowing down possible answers.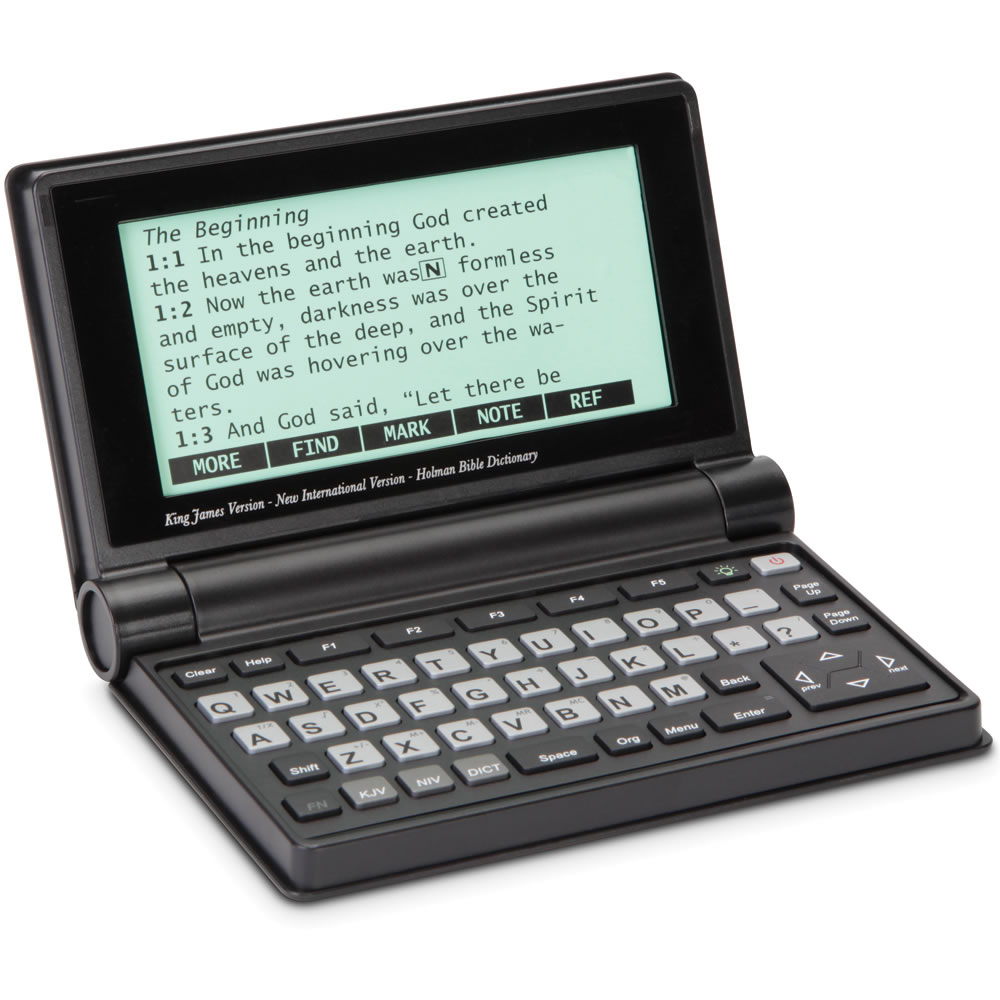 The Electronic Bible And Scripture Dictionary references both the classic King James Version, and the most popular modern translation, The New International Version, using the Holman Bible Dictionary. Readers can search by scripture reference or key words, highlight passages, or look up selected words or phrases in the dictionary. The device can select daily devotional verses for inspiration, or prompt readers to memorize crucial passages through the Learn-a-Verse function.
Variety and functionality await you in the reference section of Hammacher Schlemmer. Be in the know, and choose the electronic dictionary that best meets your needs. It's the very definition of preparedness.