The horizontal inversion pain reliever from Hammacher Schlemmer provides a new delivery for an old remedy. Sufferers of joint and back pain have long turned to inversion therapy to seek relief. The motion of stretching creates space between the vertebrae by applying gentle traction to the spine. However, this technique isn't appropriate for all pain sufferers.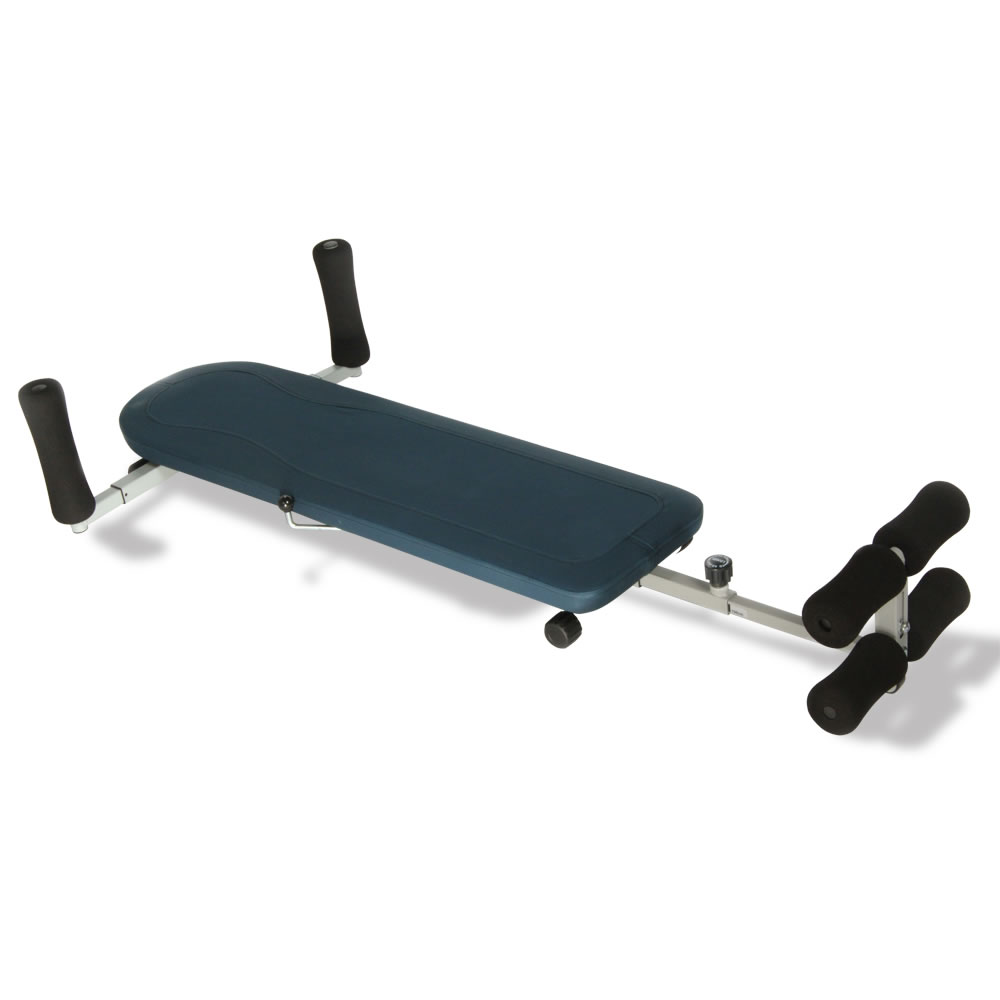 The Mayo clinic advises those seeking pain relief from inversion therapy, yet who have blood pressure, heart disease or glaucoma, to avoid this exercise due to the rush of blood to the head it creates. With the horizontal inversion pain reliever, users lie down on the machine, and never hang upside down. By pressing the feet against the lever at the lower end, a smooth, easy stretch is achieved with the amount of force the user deems comfortable. This motion not only relieves pressure on the spine, but also decompresses the joints in the shoulders, hips, knees, and ankles.
The horizontal pain reliever is made of sturdy 14-gauge steel, and is sized to accommodate users ranging from 4'11" to 6'6″ in height. It's low profile to the ground makes it much easier to get in and out of than vertical devices. Plus, it is portable enough to stow away easily in a closet when not in use.
If you suffer from back pain, but feel hanging inverted could be harmful to you, try The Horizontal Inversion Pain Reliever from Hammacher Schlemmer.