We'll take "Fun for the Whole Family" for 200, Alex! With The Authentic At Home Jeopardy game from Hammacher Schlemmer, all the fun of this award-winning game show is yours to enjoy. Right from the comfort of your own living room.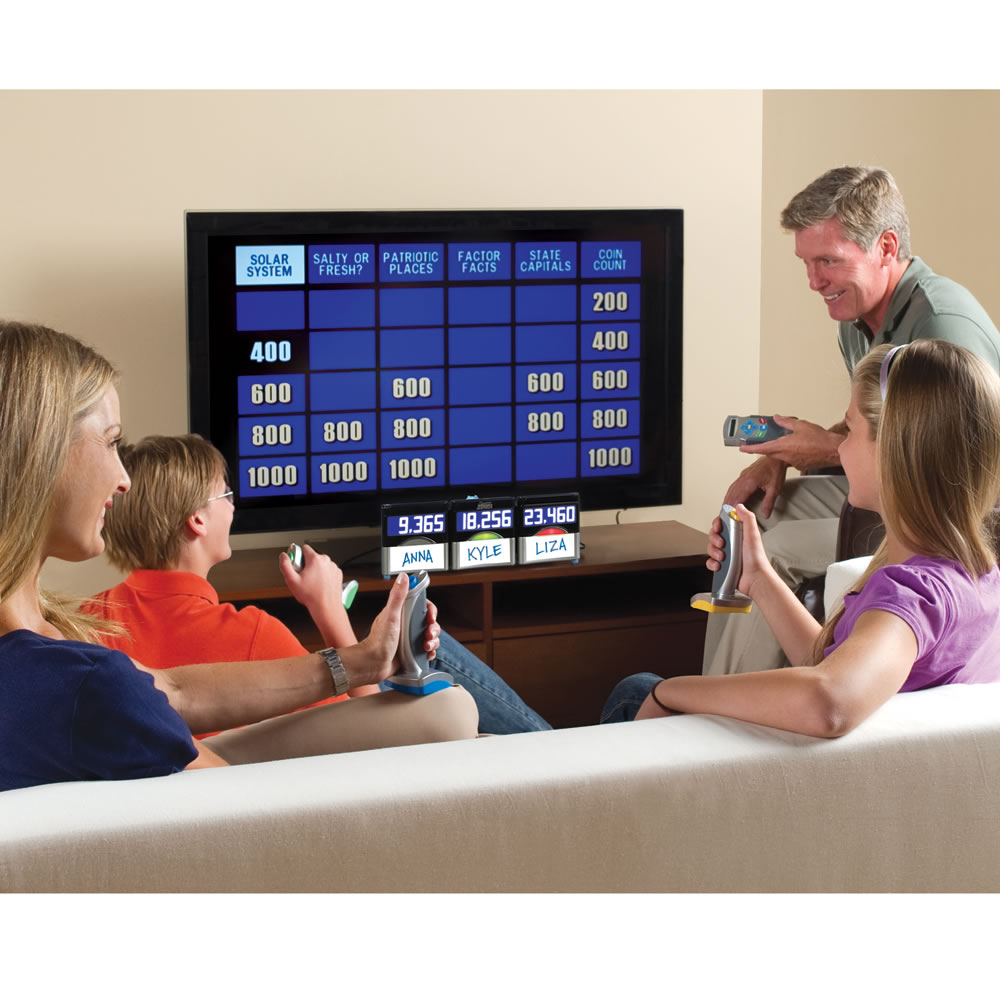 Contestants on The Authentic At Home Jeopardy use the three included buzzers when they're ready to answer. Or, pick teams when you have more than three players for unlimited fun! Your designated "host" reads questions aloud, after players choose categories from the familiar 26-square Jeopardy! game board on your television. Contestants compete in Jeopardy! and Double Jeopardy! rounds, risk earnings for Daily Doubles, and write down their Final Jeopardy! responses and wagers on dry erase paddles. The included remote control allows the host to navigate the game board, check answers, and award points. The provided scoreboard has a backlit LCD panel that automatically tallies and displays each player's earnings.
And the fun doesn't end with what's in the box. Go to the manufacturer's web site to download hundreds of additional games, free! Users can also create customized categories, clues, and responses, and add video, audio, and images to clues. Family night, community socials, and sleep-overs have never been this much fun!