This is The Best Ultrasonic Jewelry Cleaner, rated such by The Hammacher Schlemmer Institute because it restored the original luster of jewelry better than any other model tested.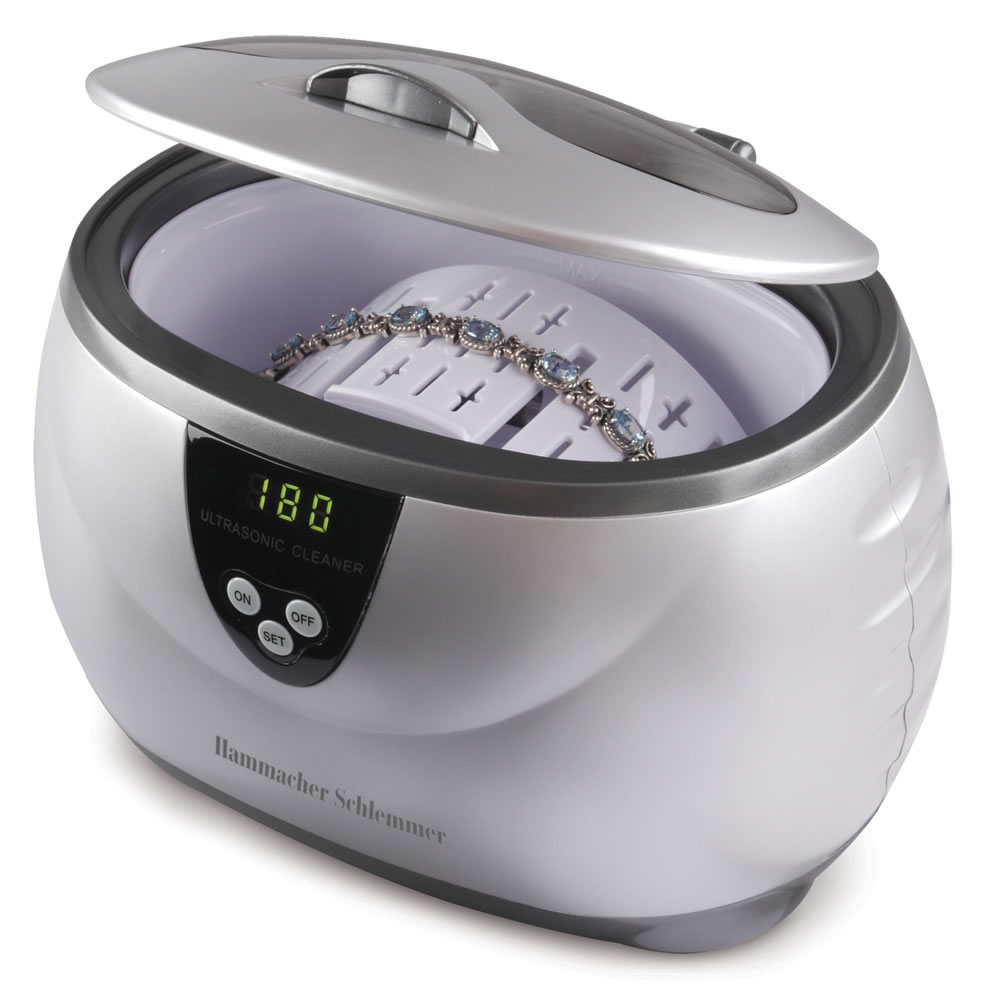 To test all models, jewelry was coated with a mixture of hair gel, hand lotion, and dirt, then placed in a microwave oven to solidify. Using a scale accurate to .0001 grams, and independent laboratory weighed each item before and after one cycle in each cleaner. The Best Ultrasonic Jewelry Cleaner was found to have removed 99.8% of the baked-on mess, superior to all other models.
The Best Model uses 42,000 Hz of sound waves and water from it's 18-ounce reservoir to reach deep into crevices of earrings, necklaces, bracelets, and watchbands to effectively remove debris from even the most hard-to-reach parts of the jewelry. And that's without adding soap, which can be used if desired. The crystal clear LED screen has a digital timer for ease of use, with a simple-to-follow instruction manual.
Jewelry is an expensive and precious commodity. Keep it looking brand new with The Best Ultrasonic Jewelry Cleaner from Hammacher Schlemmer.
The Best Ultrasonic Jewelry Cleaner