Those cherished home videos don't need to collect dust on your shelf. The VHS movies you haven't watched in years should be preserved for a lifetime of viewing. Now with The VHS To DVD Converter from Hammacher Schlemmer, old is new again!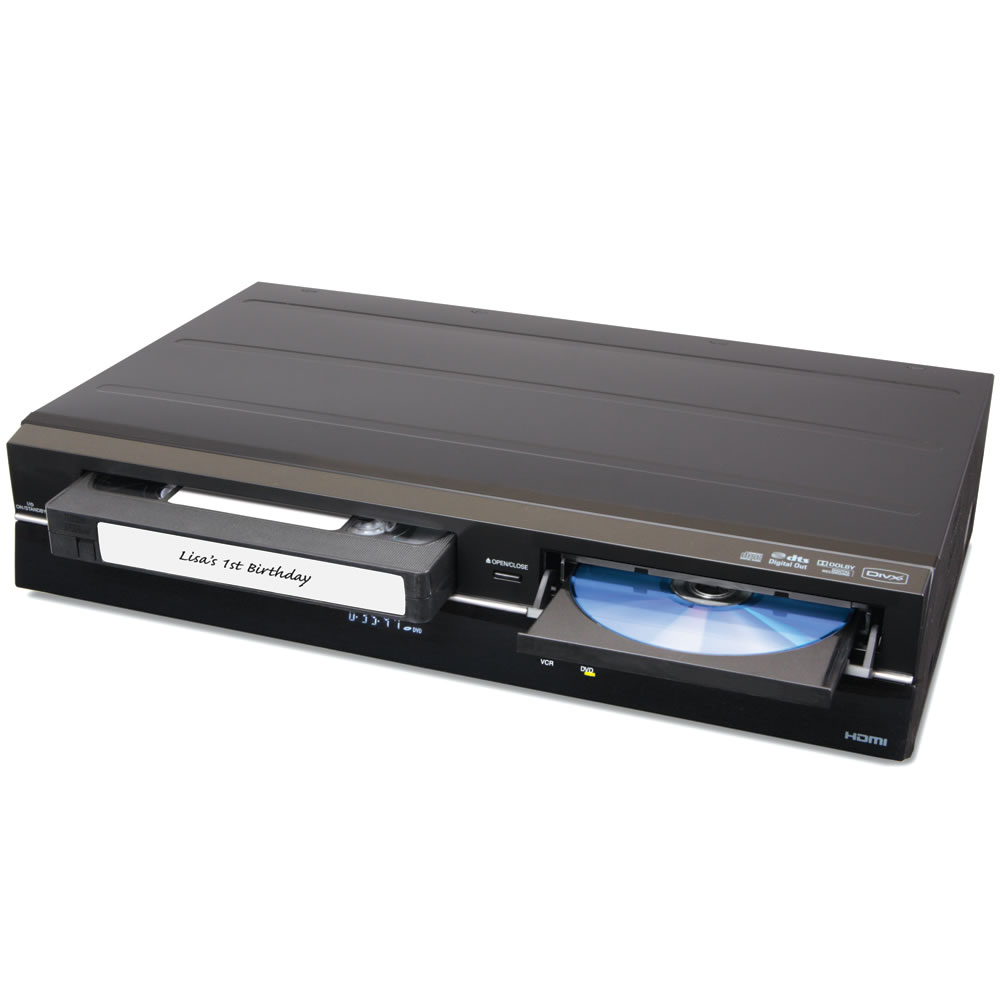 This converter preserves your memories by transferring VHS recordings to DVDs with the touch of a button. Also a player, the VHS to DVD Converter is ideal for those who have a library of both DVD and VHS home videos. For viewing DVDs, the unit has 1080p upscaling through an HDMI output, maximizing video resolution and audio on an HDMI-compatible television using a single cable. A front DV input allows you to connect a camcorder directly to the device to transfer content directly to a DVD (includes a coaxial input as well as component and composite inputs). An onscreen display guides you through set up. Compatible with most DVD formats–not compatible with Blu-Ray or PAL-formatted media. The system allows MP3, JPEG, and WMA playback, and includes a universal remote control.
Free up some space on your entertainment center shelves, and don't let those video tapes deteriorate for another day. Get The VHS to DVD Converter.