Quietly, naturally, sanitize the air in your home, with The Mold and Germ Destroying Air Purifier from Hammacher Schlemmer.
An independent laboratory confirmed that The Mold and Germ Destroying Air Purifier destroyed 100% of bacteria and mold regardless of the microorganism's size or hazard level.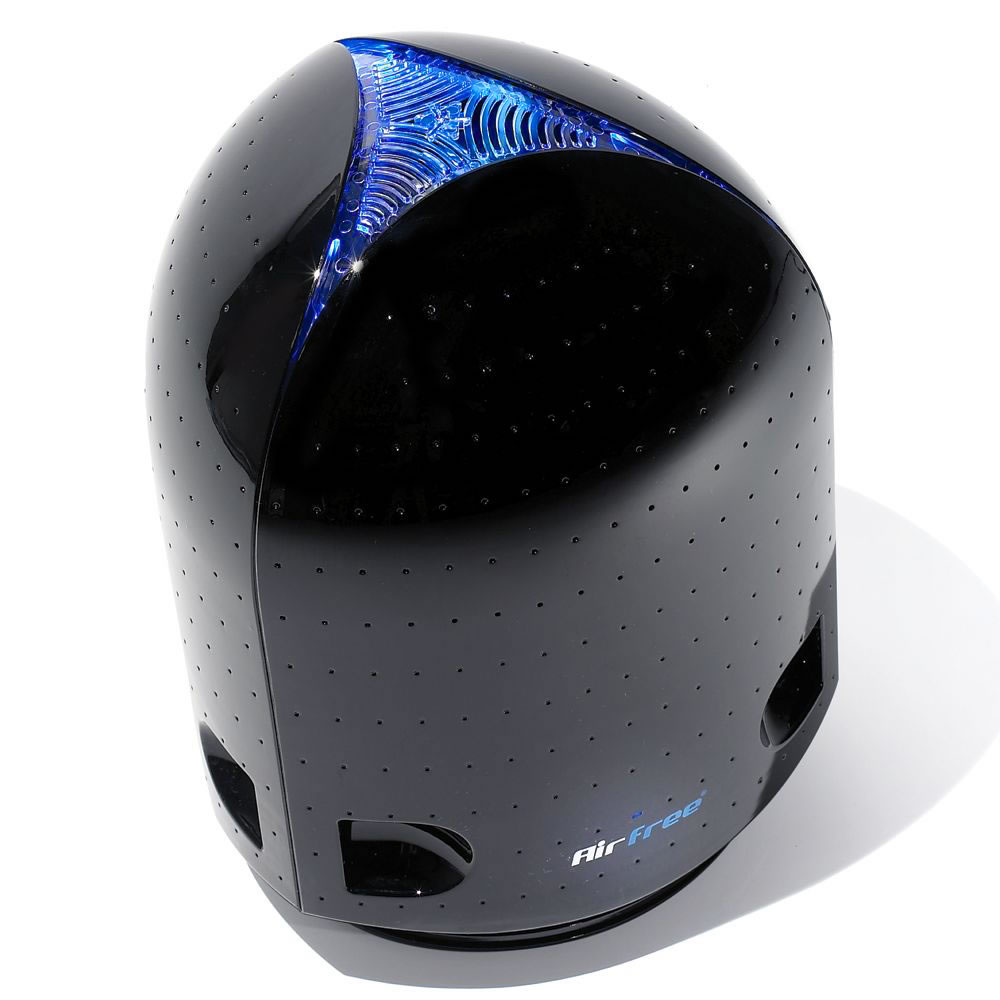 Without a filter, and without a sound, this air purifier  eliminates up to 100% of airborne bacteria, mold, viruses, pet dander, dust mite allergens, and pollen in your air. The impurities are silently drawn into the patented ceramic heating chamber, where 400-degree heat awaits to instantly destroy impurities. The sanitized air is cooled and recirculated into the room, providing a healthier breathing environment without producing ozone or requiring you to clean or replace a costly filter. The air purifier remains cool to the touch, and the heat it produces will not affect room temperature.
With its sleek modern look, and quiet operation, you'll love having The Mold and Germ Destroying Air Purifier in your home, knowing airborne impurities aren't just being filtered from your air. They're being eliminated forever.