The Infrared LED Pain Reliever employs technology developed by NASA to safely relieve swollen joints, loosen tight muscles, and stimulate blood circulation.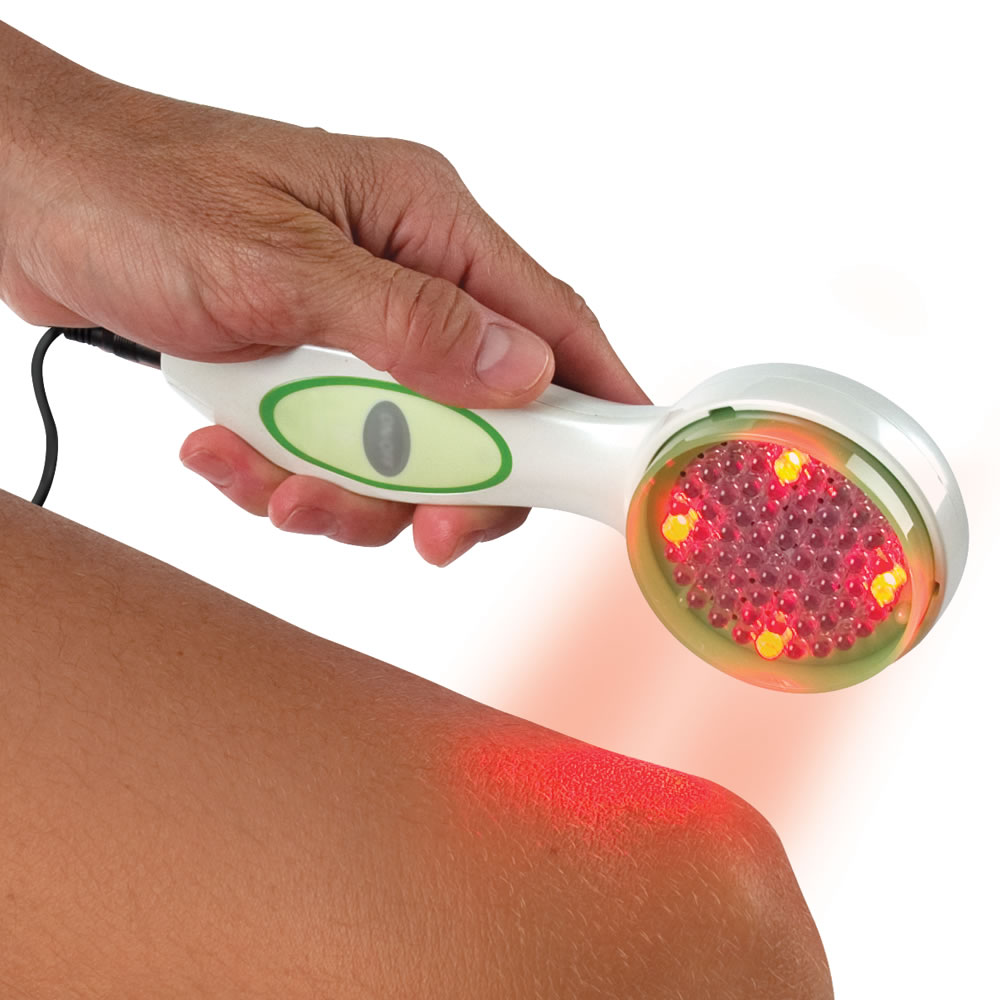 Originally developed for use in healing astronauts' injuries, The Infrared Pain Reliever uses 60 LED's to penetrate deep in tissue for lasting pain relief. In a study at Children's Hospital of Wisconsin in Milwaukee, this LED technology reduced painful inflammation by up to 37% over heating pads, which are only capable of delivering warmth just below the skin's surface. The lightweight, brush-shaped design is easy to move around the body and hold in place. The included travel bag means it's easy for the pain reliever to go with you on those vacation hiking and biking excursions.
You can learn more about The Infrared LED Pain Reliever by watching this demonstration video.
Treat your aches and pains with the same system our Space Agency implemented to care for their most valued employees, with The Infrared LED Pain Reliever from Hammacher Schlemmer.