This is The Hand Reflexology Massager, which has been found by a team of physical therapists to have the potential to relieve pain and discomfort in the hands.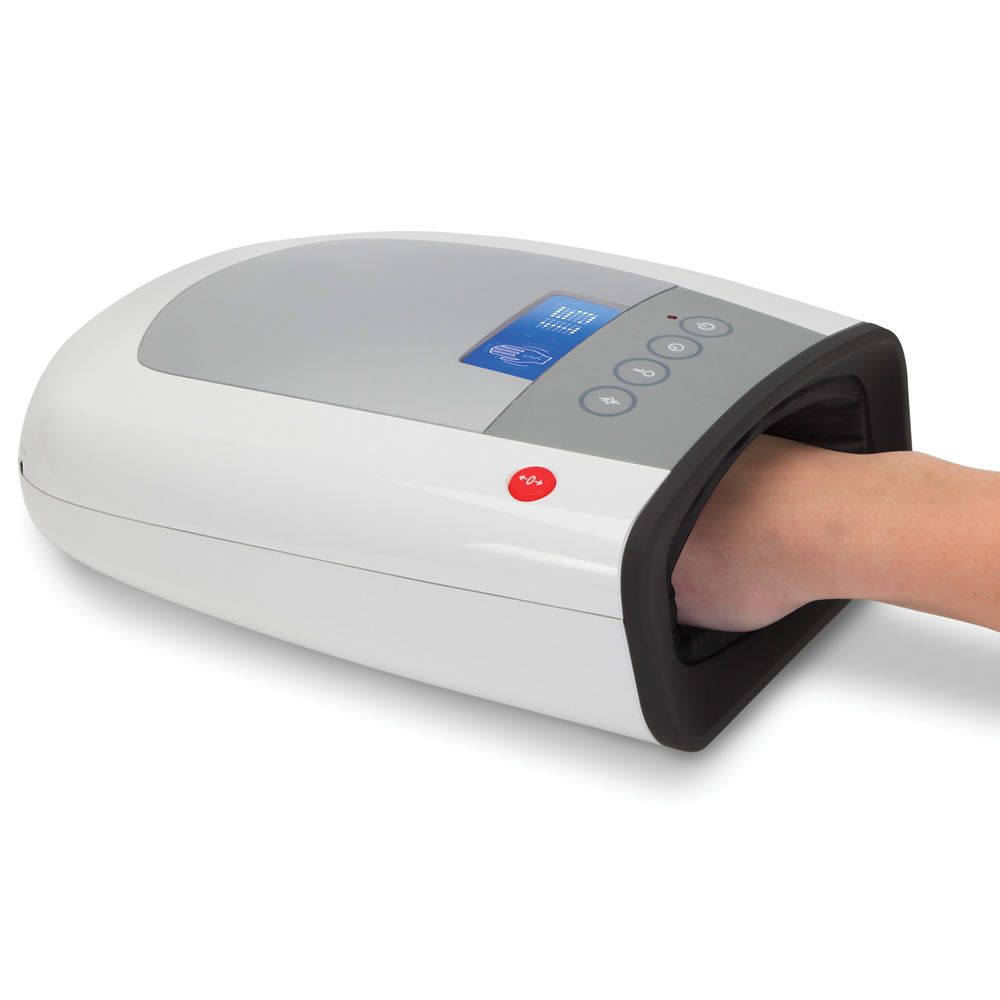 With one touch of a button, The Hand Reflexology Massager begins its soothing rhythm to take away the tension, stress, and fatigue associated with keyboarding and mouse use. Once inserted into the soft polyester interior, the device compresses trigger points on both the palm and the back of the hand. Sessions can be 5, 10, or 15 minutes long, at 4 different pressure levels. The Reflexology Massager can also include far infrared heat for your session, to promote better circulation.
Find direct relief for those metacarpals that have been hard at work all day. Try The Hand Reflexology Massager from Hammacher Schlemmer.