The All Day Gel Seat was designed to relieve point-of-contact pressure for those who spend their days confined to an office chair or car seat.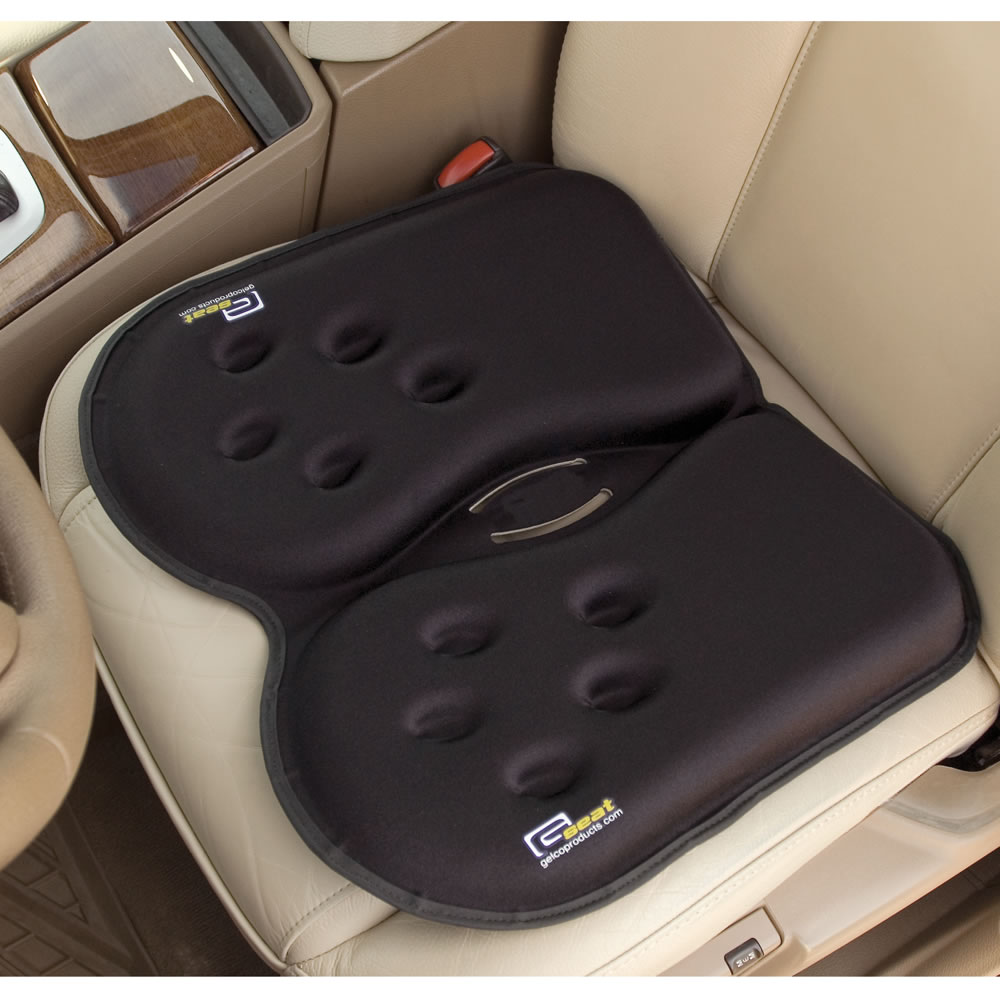 Filled with soft visco-elastic gel and memory foam, The All Day Gel Seat disperses the users weight evenly to alleviate pressure points. It includes a depression in the center of the seat that also relieves pressure on the tailbone. To encourage correct lumbar curvature, the surface of the gel seat has a subtle 5-degree slope that promotes proper pelvic posture. Perforations in the surface provide ventilation, and an integrated handle lets the user easily transport the seat from office to automobile.
Do you know a truck driver, car messenger, or office worker? The All Day Gel Seat from Hammacher Schlemmer is a great gift for anyone who sits for extended periods of time each day.