The Voice Communicating Ski Goggles from Hammacher Schlemmer allow up to 6 friends to stay in contact with one another while enjoying a day on the slopes. Using a Bluetooth transceiver, with a range up to 1,600 feet, skiers with these goggles can keep each other updated on where the freshest powder has fallen, and which slopes might be too crowded to venture down.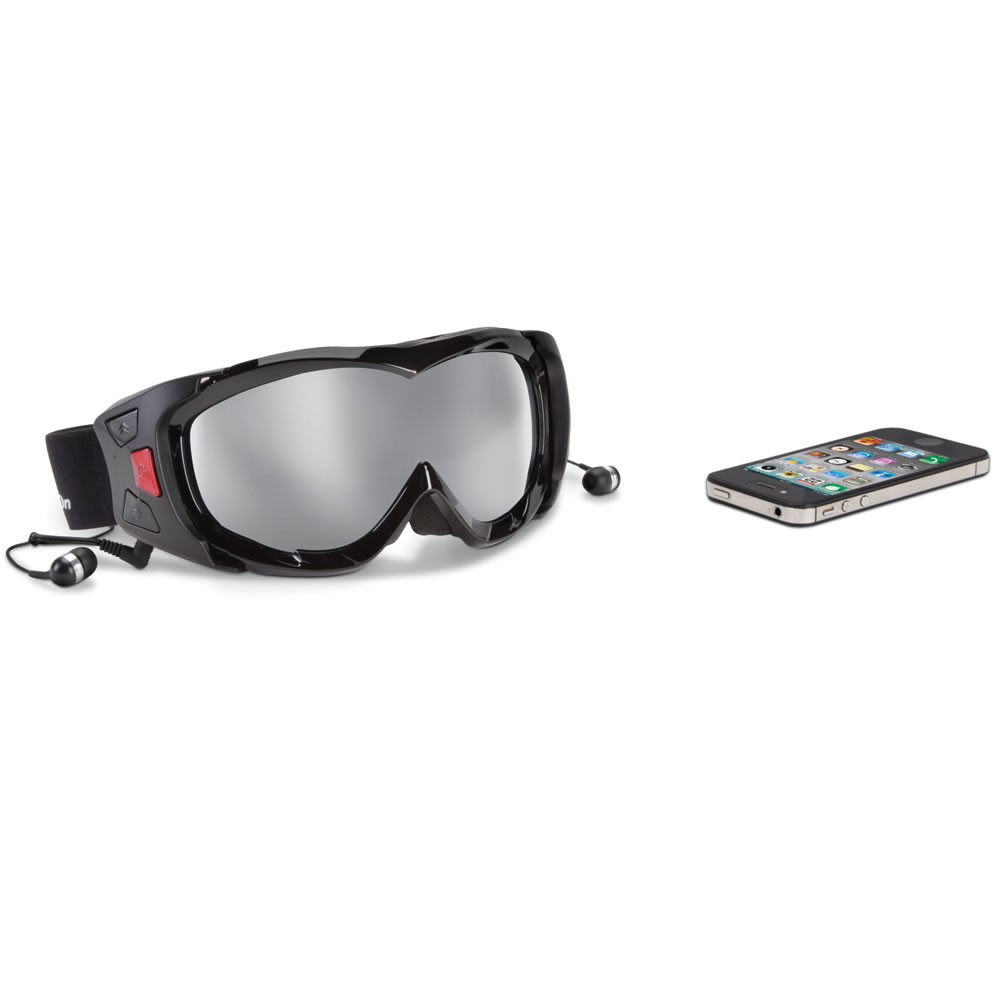 A microphone built into the frame of the goggles delivers clear speech to listeners, vastly preferred to the wind-muffled sounds of an external mic. Plug your earphones into the standard 1/8″ jack if you prefer your own over the two sets of earbuds — one for under a helmet, one for over — that are included. The Voice Communicating Ski Goggles connect wirelessly to your smartphone so you can listen to your favorite playlists, as well as enabling automatic voice answering of your incoming calls. In the temple area of the goggles, large buttons adjust the volume, answer calls, and activate the intercom mode; your bulky ski gloves won't interfere with your ability to to make adjustments on the fly.
And lets not forget that these are ski goggles, after all; the mirror-coated lenses (black and orange-tinted both included) block 100% of harmful UV rays, and have anti-fogging and anti-scratch coating. For safe keeping, the goggles come with a fabric bag and a hard case, protecting them from damage even when packed with other gear.
Don't miss out on the short lines at the chair lift. Keep in touch with your group of slaloming friends out on the slopes this winter, with The Voice Communicating Ski Goggles.