Make it easy for party guests to find your home this Holiday season, with The Two Story Inflatable Reindeer from Hammacher Schlemmer.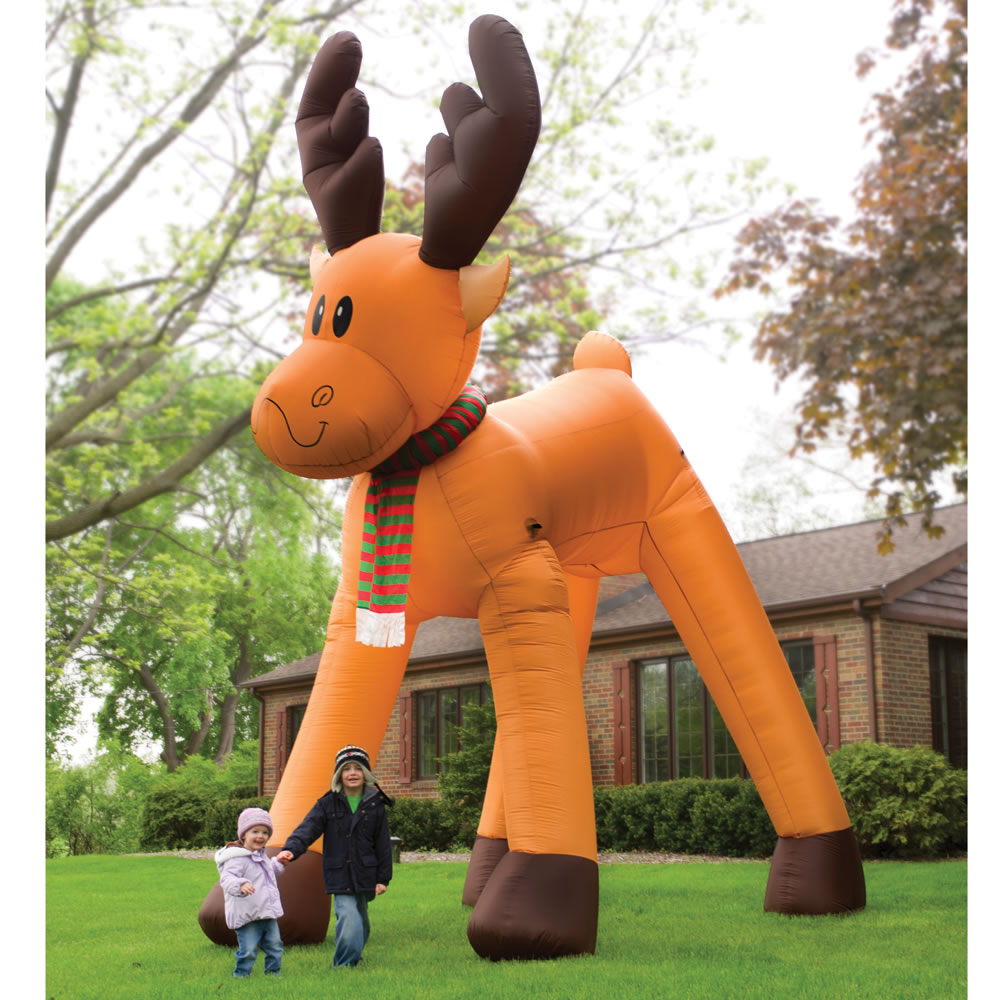 This is the inflatable reindeer that stands nearly two stories tall. The reindeer's underbelly is 6 1/4′ above ground at the highest point, allowing guests to walk underneath, and each hoof is the size of an armchair. The reindeer's head sways side-to-side to greet revelers scampering underfoot, and it has five clear interior lights that cast a festive, holiday glow. It has two, three-pointed 4′-long antlers, a red and green scarf around its neck, and its hindquarters and tail are elevated above its head in a playful stance that suggests he's about to dash through the snow. Made of durable tear-resistant polyester, the two story inflatable reindeer remains in place with the included stakes and tethers. The integrated fan inflates the reindeer in five minutes and maintains inflation.
So this year, tell your visitors to make two lefts, a right, and then look for the home with the giant inflatable Rudolph. They won't miss it!
The Two Story Inflatable Reindeer