The Talking Measuring Cup from Hammacher Schlemmer might just save your sanity the next time you try to bake.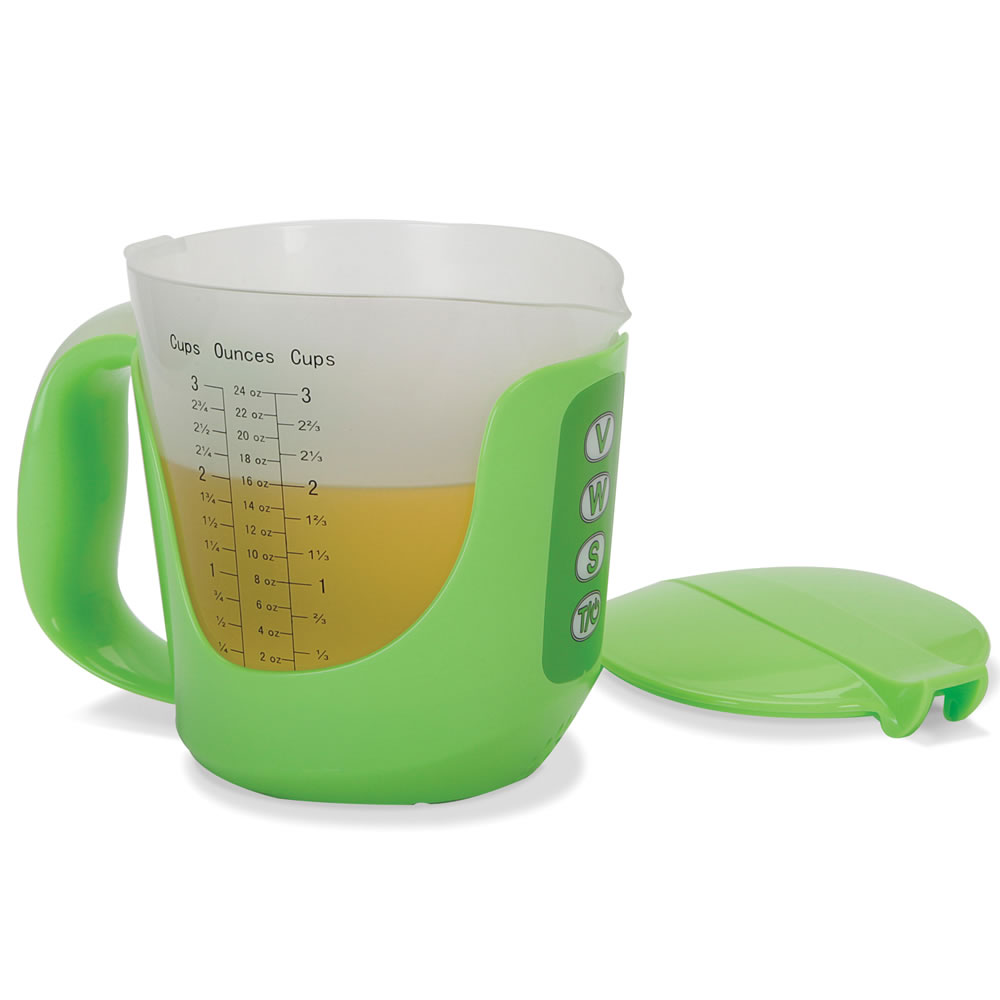 You know the drill. Put water in the measuring cup. Set it on the counter. Wait for the waves to stop. Now, bend down so your eyes are even with the markings on the side. Need more water? Add some more, then repeat the setting/waving/reading mode. Just right! Now, dry it out completely, because you need to go through the same routine with the dry ingredients. Pour in flour, tap the sides so you have a nice flat top, bend down and read your level. Frustrated yet? By now, you might be talking to your ordinary measuring cup, instead of your measuring cup speaking to you.
The Talking Measuring Cup, when set in its base, tells you in a clear voice exactly how much wet or dry material has been added. Set the tare function, and you can add additional ingredients to what is already inside the cup, and it will tell you the precise amounts of those items as well. No guessing, no cleaning out the cup and drying it so nothing sticks to the side.
It's nice to take the time for baking at home; why not save yourself a little bit of the work. Don't estimate your ingredients, add them accurately every time. With The Talking Measuring Cup.